What does it take to be a Rory McIlroy?
652 //
16 Nov 2012, 22:01 IST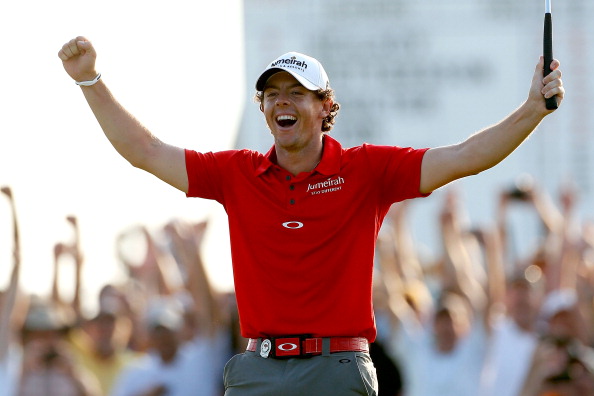 If you're Rory McIlroy, it's just difficult to have planned a better year. A record equaling 4 PGA titles, a major at Kiawah Island, topping money lists on tours across Atlantic and regaining the No.1 spot – the Northern Irish prodigy has had a patch of dominance that on current scenario could only be bettered by himself in the years to come. In the first few baby-steps of his career, it's just astonishing to see how Rory has faced a series of testing situations and unmatched attention that for any other player could have been exhaustive enough, even on a longer haul of golfing stint. The adulation showered upon him can no more be termed as plain flattering and comparisons with the likes of Seve Ballesteros, Tiger Woods or even the great Jack Nicklaus, finally sound as deserving when we relate them to his performances. In the shortest of periods on the golfing lawns, Rory has made his presence count with resounding results backed up with a sense of humility and pragmatism – a peculiar combination which we haven't witnessed enough in the sport.
It's rather startling to witness such a contrast in a player's demeanor and playing style. While he embodies a sense of calm and steady state of mind on and off the course, his play dictates risk and attack intentions right from the word go. You wouldn't find moments where he would retract from answering concerns on his poor form, yet he's also not the one who would take unfair criticism lightly. Rory is one of those professionals who would raise his hands before anyone else to point inconsistencies in his game, like at the final round at the Masters last year where he lost it all or  his recent burnout claim in Hong Kong. He rarely ducks criticism, nor does he fail to receive all the good things that come along his superlative efforts – Rory makes sure he takes everything in his strides with grace and his signature equanimity.
A year which saw a reinvigorated Tiger certainly excited the media to stage a prelude to the Rory-Tiger rivalry. The first act was always going to be pleasing for a golfing fan as it would give some clear signs on how McIlroy would react when Tiger actually posed a serious threat to regain his lost aura on the circuit. That moment came early-season at the Honda Classic where Tiger showed signs of preeminent authority after reducing a 9-stroke lead to 1 in a swashbuckling round of golf from the American, sending tremors round the tour – Tiger was back! Yet, an eagerly awaited response from the curly-haired Irishman was rather devoid of any kind of a potential 'Woods syndrome' many of his past competitors have suffered from. What Rory had on his side was an undeterred set of ambitions – one of them was to reach at the summit of golf rankings, which he did by putting a birdie on the 13th and surviving a on the back nine to seize the all important victory. Until then, Rory only showed signs of premature genius, but here he was lifting himself to defy the usual Tiger stranglehold to live up to the expectations a European has to face, which was last seen in the best seasons of Nick Faldo.
Rory hasn't just been immensely respectful while talking of his near competitors, as one also finds him being immensely assuring when he backs himself performing against Tiger or anyone else on the longer run. He, more than anyone else, believes in his ability to stay unscathed and indomitable for a span that treats a golfing generation – like of Woods, Nicklaus or maybe even topple them to set the tone.
As for now, when we talk of Rory and Tiger together, it still lacks several ingredients to be called as a full-fledged rivalry. Instead, all they have for each other is mutual respect and even McIlroy is content being typecasted as a friend of Woods on the tour. Of course, there are several naive murmurs of this alliance being initiated temporarily by Tiger and Nike until the Irish signs a long term deal with one of the best sports brand in the world. It would still be interesting to see how long the two best golfers in the world could restrain themselves from the golfing mind-games. Probably, a tight final round contest at a major in the upcoming season could change it all, considering Rory isn't a huge fan of close finishes on the biggest of stages.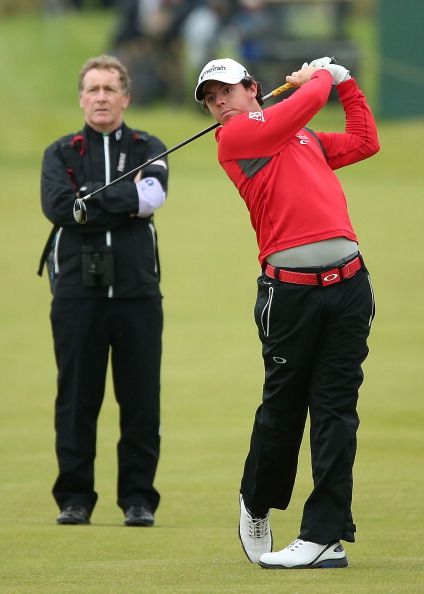 And it's not just how he treats his opponents that separates McIlroy from the league of promising yet potentially sporadic figures in the sport. In fact, when I see it plainly on the golfing perspective, his excellence is so much associated to his resourceful coaching team. Of course, it was Dave Stockton's timely intervention that proved decisive to the build-up of the PGA championship, Rory would always be more indebted to a certain Michael Bannon – the fervent sculptor behind the Irishman's every swing in the past 15 years.
Bannon in a recent interview said that Rory had always possessed that famed stability in his drive, even when he first saw him at the age of 8. He still affirms the fact that he never made Rory a better golfer, but only tightened several elements of his swing. Yet, it's rather the humble side of the coach from the Bangor golf club that keeps him from claiming any kind of credit in Rory's recent excellence. Rory, on the other hand never fails to underline the influence of Bannon and Stockton, deeming them as individual responsible in providing the decisive pointers irrespective of his result pattern on the tour. If he ever needed a piece reassurance on any facet of his game, or had to improve on any flailing attribute of his game, he knew Bannon could provide the best insight of his game – a second opinion other golfers could never find in this modern chop and change coaching environment. Rory is rather fortunate to have someone like Bannon, who doesn't coach for lavish sum of amounts but just for the passion that urges him to stay connected to the game. Bannon, who charges a mere £40 for a lesson to the club members compared to the thousands the amateurs pay to tweak their swing and postures from elite coaches, is said to be in the game just for his ability to contribute and not for hogging the spotlight – even if at times it's utterly deserving. With a gifted support that would hopefully stay with the Irish for long, he has a luxury of an honest guide; something which always eluded Woods.
Apart from being a player who in my opinion, knows where he could go with such potential, Rory also impresses me with his sense of what his identity could prove to be for golf. The crowds, media and sponsors have demanded for an individual to stand up for the sport after a fading Tiger, who in the past couple of years has lost more than he ever won on the course. While Tiger preferred keeping his personal image under the wraps (as long as he can), Rory roams around on the course with his partner Caroline Wozniacki like it's just one of those holidaying spots with a round of play complementary with it. He's completely aware of what makes or ruins his image in the eyes of media, so he plays his game off course as a commoner; another trait of the Irishman that keeps him aloof from any other player in his league.
Whether it's the courtesy for his closest rivals, his supportive and dedicated support staff that never lets him down or his ever-improving sense of handling media and the associated chaos to the game – Rory has to learn it all, experience it all and still has to be way more gifted enough to excavate his own special realm in this massive golfing arena. It certainly takes a lot to be what Rory McIlroy is to the sport and one can only hope he lives up to what he's capable of – and that is making history.