"We are the most skilled, biggest, fastest and strongest team here" - Interview with Adesh Kumar, Head Coach, Delhi Defenders (EFLI)
"We are the most skilled, biggest, fastest and strongest team here" - Interview with Adesh Kumar, Head Coach, Delhi Defenders (EFLI)
Exclusive
02 May 2014, 13:05 IST
2.25K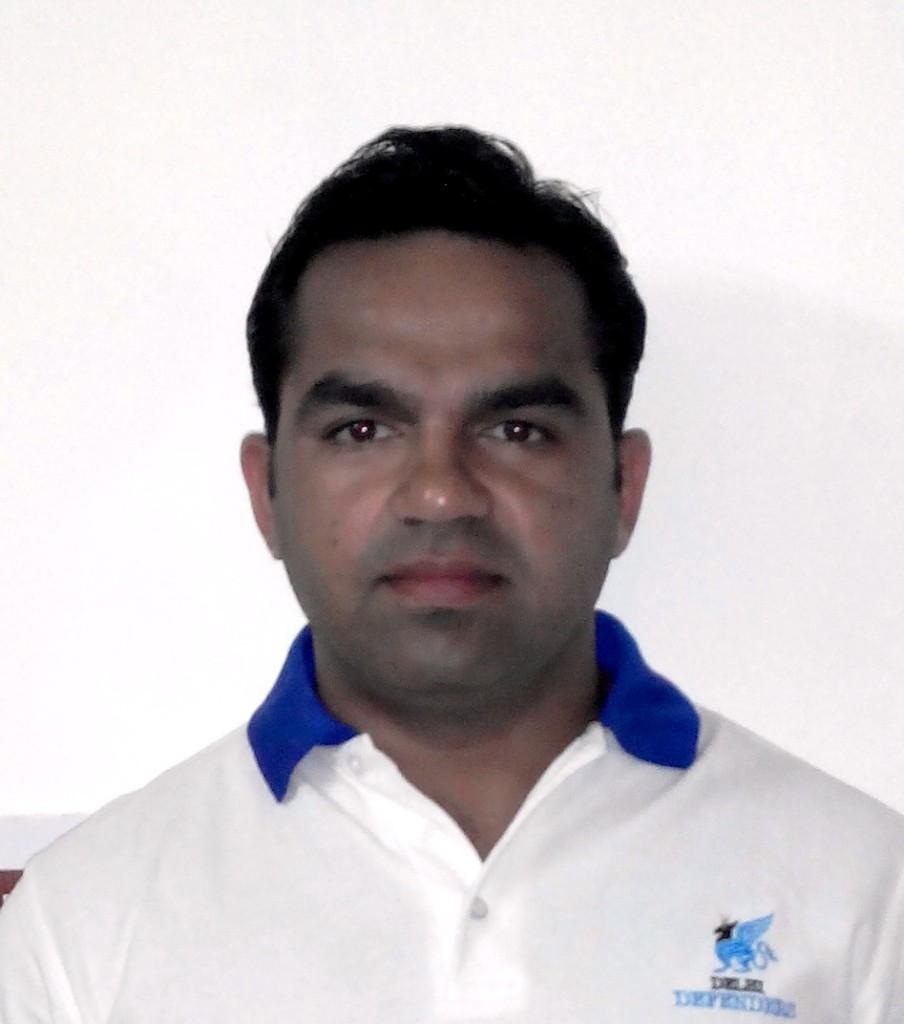 The Delhi Defenders along with the Pune Marathas were the last two teams standing in the inaugural season of the Elite Football League of India (EFLI). Delhi came perilously close to winning the title, but fell short thanks to a narrow defeat in the final against the Marathas.
Delhi's team was one of the toughest around. Founded upon a solid rugby base, the Defenders stayed true to their name and went on to cause problems for almost all the other teams with their defense.
They were coached by Adesh Kumar, a former rugby player, who managed to coach this team into a disciplined, rugged and efficient machine that went on to finish runner-up. Sportskeeda caught up with Adesh for a brief chat.
What were you engaged with before EFLI? And how did you come into contact with American football and EFLI?
I was engaged in rugby. Mr. Shailesh (Mumbai Head Coach) introduced me to football and EFLI.
You have a rugby background; how do you think that helped you out? Was it easier for you because of that?
Yes, it became very easy for us because both are contact team sports. As football has emerged from rugby, the basic elements such as tackles, hits, team support play, kicking and the shape of the ball are all the same.
How long have you been a rugby player and how long have you been a coach?
I started playing rugby in 2003 and am still playing. From 2008 onwards, I was helping my coach in our rugby club's training sessions and worked as Senior Rugby Development Officer for North India Rugby Football Union till 2009. In 2011, I joined EFLI.
So keeping that in mind, American football is a new game. How did you attract athletes to come and try out for this game?
Today's athletes need money and exposure and we are providing both as EFLI is a professional league and our games are telecast on Ten Sports.
American football is a physical game. How do you address the safety aspect for the players?
We trained them according to the physicality of the sport before actually putting them in contact with other trained players.
Did you have any issues with convincing the parents of the youngsters in making them join American football?
(Laughs) So far, I have not faced any issues.
You reached the final in season 1. You had lots of success. How did your team deal with the attention and playing in the final in the first season itself?
Our start was very poor in season 1, but we managed to win our last four games before reaching the final. It was like four finals before the actual one because a single loss in the last four games would have meant an exit from season 1. Every team member worked very hard and was focused on the final.
How is the American football scene in India in general and in Delhi in particular?
The popularity has increased manifold since season 1 and in Delhi our fan base is increasing rapidly. More than 100 new players contacted us expressing interest in wanting to play for the Defenders.
While growing up, there are lot of sports and games that we play in school, like cricket, football (soccer), tennis, volleyball, athletics, hockey, basketball, etc. but American football is something that is very, very rare, even in colleges. So how do you think the game can be introduced to children and youngsters?
EFLI has signed up more than 15 universities all over India and American Football has managed to find a place in the All India Universities' annual sports calendar. These are very big achievements in such a short span of time for EFLI and for the development of American football in India. Similarly, the school-level development plan is in process too.
In India these athletes must have been very new to the game. So yourself and the American coaches, what were the aspects that you asked the players to work on first?
First of all, the physical and mental aspects which American Football player need, like how to develop individual skills and the understanding of the sport like rules, plays etc.
What is the current size of the Delhi roster?
We have 40 players.
What are the locations from which you have scouted and recruited players?
Majority are from Delhi itself, but we also have players from Punjab, Haryana and UP.
Do you have a team of any assistant coaches or junior coaches helping you?
Yes, Ravinder Lohchab and Pranay Kumar are there to assist me.
How often do you conduct camps for the players?
After season 1 we played 3 games, and before each match we had 2 months of camp.
How do you feel about going up against your former teammates such as Thimmaiah, Praveen and Sandeep, as they are now coaches of the other teams?
When we are up against each other on the ground we are rivals, but after that we enjoy our time together like best friends.
What would you say is the main strength of the Delhi team according to you?
We are the most skilled, biggest, fastest and strongest team here.
Do you see American football growing as a sport in India in the long run?
I have no doubt in the growth of American football here.
Coming to the Delhi team, you had very good first season and some star players emerged from your team. Is there added pressure going into season 2? And what are your expectations from season 2?
The pressure was there even before the start of season 1.  Now before season 2 we will probably become the favourites once again.
How has the team dealt with coming so close to winning and how have you dealt with the disappointment?
We lost in the final of season 1 by only one touchdown, it was very disappointing to every team member. To overcome that we will be coming back even more harder against all our opponents. We won all the three matches that we played after season 1 quite easily, so the team is confident.