The best shoulder workout for mass focuses on developing all three shoulder heads, while ensuring mobility. When you begin to strictly adhere is a best shoulder workout for mass, you need to know the proper exercises, how to build the muscles properly, and the muscles which make up you shoulder.
---
Top exercises to include in best shoulder workout for mass
In any best shoulder workout for mass, it's important to incorporate a variety of exercises that target different muscle fibers within the shoulder complex. Here's a sample best shoulder workout for mass that can help you achieve mass gains:
Overhead Press
Compound exercises in best shoulder workout for mass targets all three heads of the deltoids, which are the primary muscles of the shoulders. Perform 3-4 sets of 8-12 reps, using a barbell or dumbbells.
Dumbbell Lateral Raises
This exercise targets the medial head of the deltoids, helping to create width and roundness in your shoulders. Perform 3-4 sets of 10-15 reps, focusing on controlled and strict form.
Bent-Over Dumbbell Reverse Flyes
This exercise targets the rear deltoids, which are often neglected but crucial for overall shoulder development. Perform 3-4 sets of 10-15 reps, maintaining a slight bend in the knees and a flat back.
Barbell Upright Rows
This exercise in a best shoulder workout for mass primarily targets the medial and anterior deltoids, as well as the upper traps. Perform 3-4 sets of 8-12 reps, keeping your elbows higher than your forearms throughout the movement.
Arnold Press
Named after Arnold Schwarzenegger, this exercise engages all three heads of the deltoids and provides a full range of motion. Perform 3-4 sets of 8-12 reps, using dumbbells.
Push Press
This compound exercise not only targets the shoulders but also recruits the triceps and upper chest muscles. Perform 3-4 sets of 6-10 reps, using a barbell or dumbbells.
---
Shoulder anatomy explained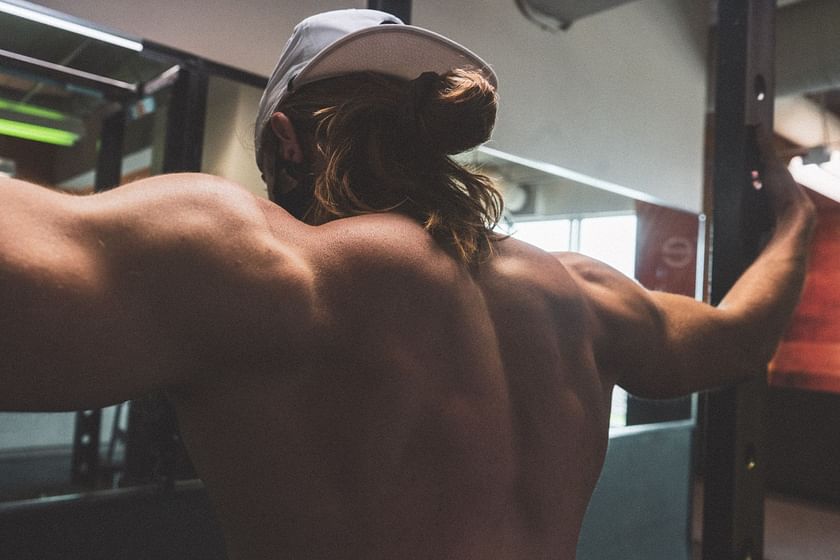 Now that you know the exercises in a best shoulder workout for mass, it's time to know the anatomy of a shoulder.
The shoulder is a complex joint composed of bones, muscles, ligaments, and tendons that work together to provide a wide range of motion and stability. The main bones and structures involved in the shoulder anatomy are:
Clavicle (Collarbone)
The clavicle is a long bone that connects the sternum (breastbone) to the scapula (shoulder blade). It helps stabilize the shoulder joint and provides an attachment point for various muscles.
Scapula (Shoulder Blade)
The scapula is a triangular-shaped bone located on the upper back. It articulates with the humerus (upper arm bone) and the clavicle. The scapula provides a surface for muscle attachments and helps with movement and stability of the shoulder joint.
Humerus (Upper Arm Bone)
The humerus is the long bone of the upper arm that forms the main part of the shoulder joint. It connects with the scapula to form the glenohumeral joint, which is the primary joint responsible for shoulder movement.
Glenohumeral Joint
Also known as the shoulder joint, the glenohumeral joint is a ball-and-socket joint formed by the head of the humerus and the glenoid cavity of the scapula. It allows for a wide range of motion, including flexion, extension, abduction, adduction, internal and external rotation, and circumduction.
Rotator Cuff
The rotator cuff is four muscles and their tendons that surround and work on stabilizing the shoulder joint. These muscles include the supraspinatus, infraspinatus, teres minor, and subscapularis. The rotator cuff helps to hold the humeral head in place, provides joint stability, and aids in shoulder movement.
Deltoid Muscle
The deltoid is the large, triangular-shaped muscle that covers the shoulder joint. It consists of three heads: anterior (front), middle (lateral), and posterior (rear). The deltoid is responsible for shoulder abduction, flexion, and extension.
Acromioclavicular (AC) Joint
The AC joint is located at the point where the clavicle meets the acromion process of the scapula. It provides stability and allows for limited movement of the shoulder blade.
Coracoid Process
The coracoid process is a bony projection on the scapula that serves as an attachment site for various muscles, ligaments, and tendons involved in shoulder movement and stability.
---
How to build shoulder muscles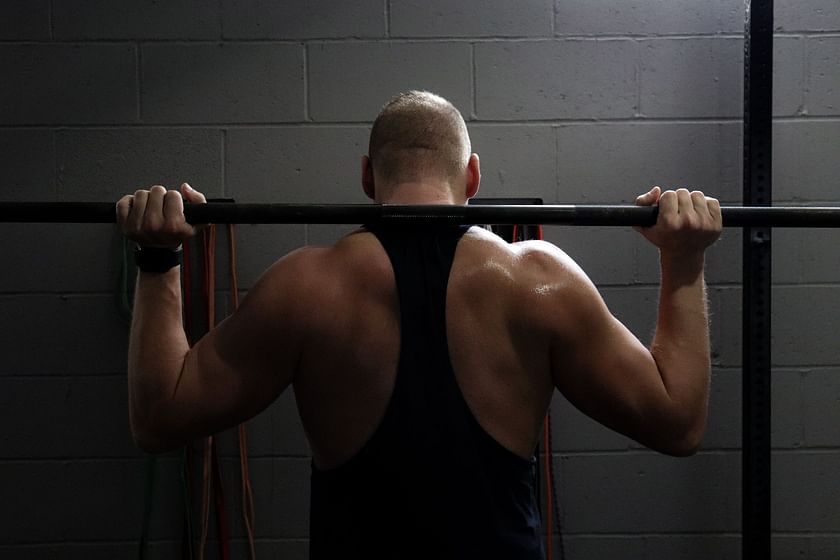 To effectively execute a best shoulder workout for mass, also known as deltoids, you'll need to incorporate a combination of targeted exercises, proper nutrition, and adequate rest. Here's a step-by-step guide to help you build shoulder muscles:
Progressive Overload
To stimulate muscle growth, progressive oveload works on the intensity and of your workouts over time. This can be achieved by gradually increasing the weight you lift, the number of sets and reps, or incorporating advanced techniques such as drop sets or supersets. Continually challenging your muscles will promote growth and strength gains.
Use Proper Form
Proper form is crucial for maximizing muscle engagement and minimizing the risk of injury. Focus on performing each exercise with strict technique, emphasizing controlled movements and a full range of motion.
Prioritize Compound Exercises
Compound exercises, such as overhead presses, engage multiple muscle groups, including the shoulders, allowing you to lift heavier weights and stimulate overall muscle growth.
Supplement with Isolation Exercises
Incorporate isolation exercises in your best shoulder workout for mass that specifically target the deltoids from different angles. This includes exercises like lateral raises, rear delt flyes, and front raises. These exercises help to isolate and focus on specific parts of the shoulders, promoting balanced development.
Ensure Proper Nutrition
Adequate nutrition is essential for muscle growth. Consume a well-balanced diet that includes a sufficient amount of protein to support muscle repair and growth. Incorporate lean sources of protein, such as chicken, fish, tofu, or protein powder, into your meals. Also, ensure you are consuming enough calories to support your workouts and promote muscle growth.
Get Sufficient Rest and Recovery
Allow your shoulder muscles time to recover between workouts. Aim for 48-72 hours of rest before working the same muscle group again. During this time, focus on getting quality sleep, as it plays a vital role in muscle recovery and growth.
Remember, building muscle takes time and consistency. Be patient, stay consistent with your implementing the best shoulder workout for mass, and adjust your routine as needed to continue challenging your muscles. Consulting with a qualified fitness professional can also provide personalized guidance and ensure you're on the right track towards building strong and well-developed shoulder muscles.