Feeling stressed out or overwhelmed? Well, practicing simple mindfulness exercises can reduce anxiety and help you feel much better. Practicing mindfulness regularly helps you live in the present and also diverts your attention from feelings and thoughts that contribute to sadness.
Mindfulness exercises strengthen your ability to live in the moment and help you engage with the outer world around you. These exercises can significantly benefit your overall physical, psychological, and cognitive health while also managing your experiences with emotions, tension, and stress.
The best part about mindfulness is that it doesn't require you to spend hours performing complicated exercises. Instead, all you need is a quiet space and just a few minutes of your time to do these simple exercises. The key is to practice these exercises regularly to attain their full benefits.
---
Best mindfulness exercises to reduce anxiety and stress
Here are some of the best mindfulness practices to help ease anxiety and stress:
#1 Meditation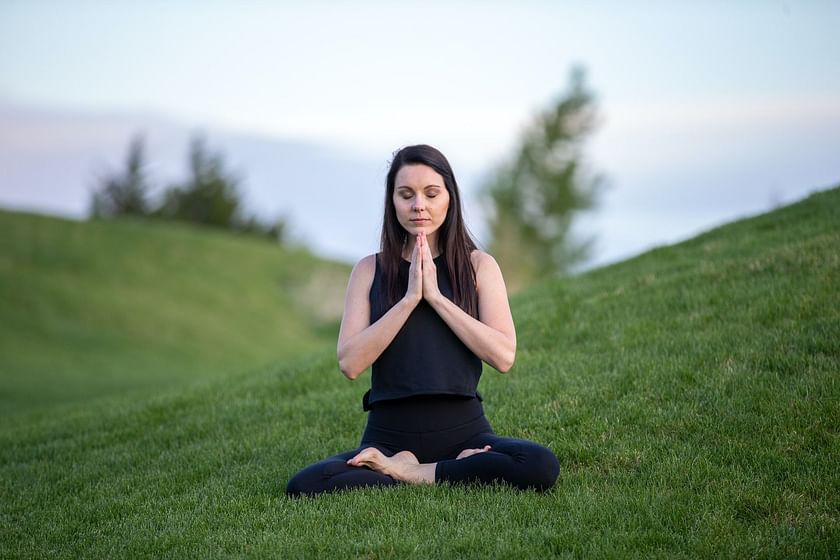 Meditation is one of the best mindfulness exercises to reduce stress. In fact, studies have also shown that regular practice of meditation can significantly reduce stress, anxiety, and depression. Moreover, meditating regularly has also been linked to managing insomnia, pain, and high blood pressure.
Meditating can improve your attention and focus towards life and also reduce job burnout while keeping you away from all kinds of negative thoughts and activities. All you have to do is sit with your eyes closed and breathe deeply for a few minutes. Concentrate on your breath, and allow your mind to slow down. Focus on the moment, and avoid thinking about anything else.
#2 Gazing meditation
Gazing meditation is a type of meditation that requires you to focus on one single point and meditate. For that, you can choose an object like a horizon line or a candle frame, and keep your gaze on it for a few minutes while allowing your thoughts to slow down and focus.
Regular practice of gazing meditation can be a great way to manage stress while also improving your meditating skills with your eyes open.
#3 Swimming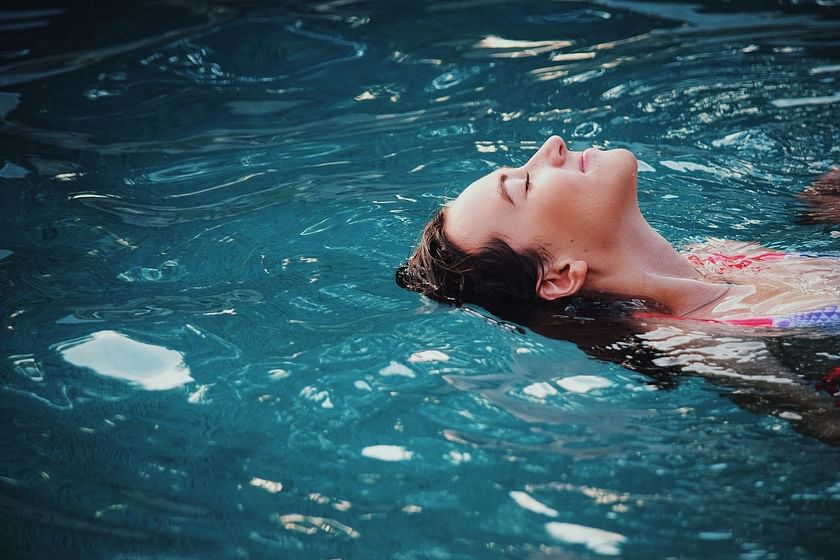 Swimming or simply floating in the water is also among some useful mindfulness exercises you can try.
Swimming helps you draw into rhythm and uses the entire body as you breathe and swim. A few minutes of floating in the water can help you get rid of distractions and make you even more mindful of your internal thoughts and activities.
Moreover, it also releases a lot of physical tension while improving your mobility and allowing more oxygen to flow into your muscles.
#4 Go for a walk
Walking is one of the most helpful mindfulness exercises that can help reduce stress and anxiety. Being outside and in connection with nature does great for stress by improving mood and making you happy.
Feeling the wind and the smell of nature around you will help calm your mind and allow you to think more positively. Start with a small walk around your home, and try to stay in the moment by experiencing the beautiful nature around you.
#5 Practice yoga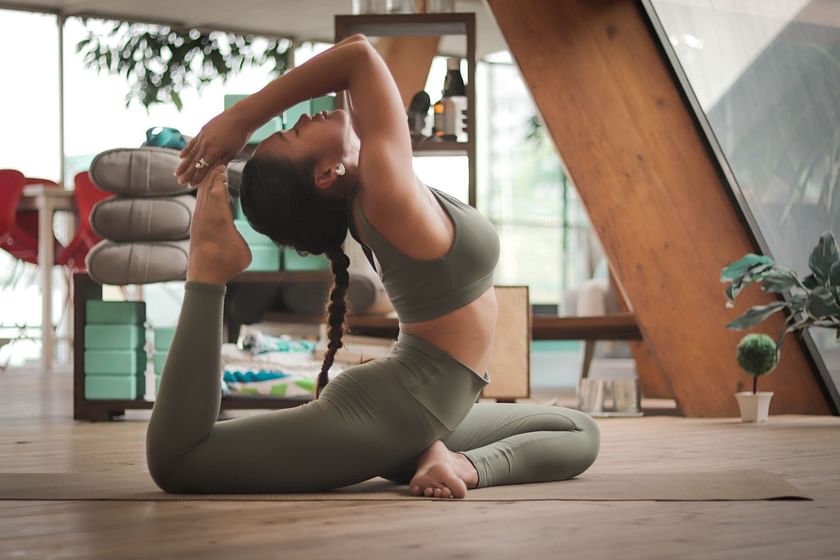 Yoga is also considered one of the most helpful mindfulness exercises that not only reduces stress and anxiety but also improves concentration and memory and helps with depression.
The physical benefits of yoga include reducing weight, strengthening muscles and joints, and toning the entire body. Yoga is suitable for all fitness levels and even older adults can practice it for their overall mental and physical well-being.
---
Look to practice the aforementioned mindfulness exercises every day for a few weeks to see great improvements in your well-being. Regularly practicing mindfulness can help you move past negative feelings and calm your nervous system.