Recently Arnold Schwarzenegger had to undergo elbow surgery owing to underlying nerve-related complications. He had to resort to wearing a protective cast for some time.
Only a few days after his first public appearance wearing the cast, Schwarzenegger is back to doing what he is best known for. In a clip posted on Instagram, the professional bodybuilder and actor can be seen working his arms while wearing protective gear around his elbow injury.
He captioned the video:
"Comebacks are a part of life. I was pumped to get back into the gym after my little elbow surgery. What are you coming back from?"
In the video, Schwarzenegger also offers some insight into his condition and shares that how he's not allowing his circumstances to get the best of him. He said:
"I tell you, this surgery wasn't easy ... but so what? It was a little nerve situation. It needed to be operated on, but the doctor said I could go back to working out, to take it easy, but I'm working out. Nothing can stop me."
Ronnie Coleman, who had suffered a similar fate, commented on Arnold Schwarzenegger's post:
"No Surgery could keep us from the gym bro...Yeah Buddy"
---
How long should you wait before hitting the gym after undergoing surgery?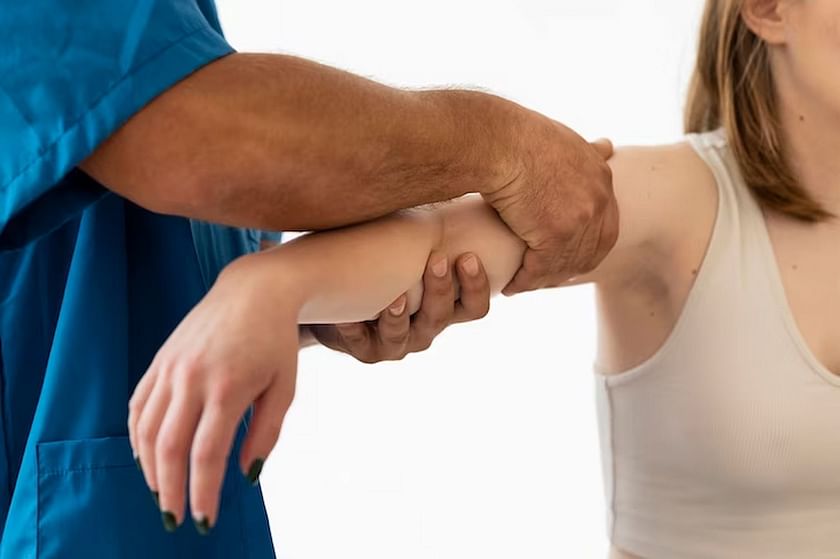 According to medical experts, depending on how minor or major the surgery is, it can take up to six months for a regular gymgoer to hit the gym again.
In the meantime, though, the affected person can perform a few light weight exercises, which may aid in quicker recovery.
That's best done under the guidance of a physical therapist or a doctor who's aware of your condition as well as your healing process. Failing to do so may result in serious consequences.
---
What happened to Arnold Schwarzenegger?
Arnold Schwarzenegger recently suffered an elbow injury due to which he had to undergo surgery.
The actor was first seen with his right arm bandaged in early September in California. Later 'Female First UK' divulged the reason behind it, saying that Schwarzenegger had undergone surgery to fix nerve damage, but no further details were released about his condition.
This is not the first time, he has had to go under the knife owing to health complications. In 2018, the actor underwent heart surgery which took a turn for the worse while he was being operated on.
Recalling his experience about the same in a YouTube video, Arnold Schwarzenegger said:
"I remember when I had my open heart surgery, my third one...I was really freaking out.
"And I woke up all of a sudden, and the doctor was standing in front of me, and saying 'I'm so sorry, but unlike what we planned, a non-invasive surgery... we made a mistake and poked through the heart wall, and there was internal bleeding, and we had to open you up to save your life."
---
Even after undergoing a serious elbow surgery, Arnold Schwarzenegger seems to be recovering pretty well. A testament to the same is his recently shared video in which he can be seen working out.