Sherry Pollex, a well-known personality, has been an inspiration to many as she battles ovarian cancer. Over the years, she has openly shared her journey, raising awareness and offering support to others facing similar challenges.
Recently, there have been encouraging updates regarding Sherry's health, indicating positive advancements. Sherry has been utilizing her official social media channels and participating in interviews to share these updates with her followers and supporters. She has shown remarkable resilience in her battle against ovarian cancer, defying the challenges that come her way.
In this article, we provide an update on Pollex's health, discussing the type of ovarian cancer she has and how she is doing now.
---
What Type of Ovarian Cancer Does Sherry Pollex Have?
Sherry Pollex was diagnosed with stage III ovarian cancer in August 2014. Ovarian cancer is a serious condition that affects the ovaries, the reproductive organs in women. Stage III indicates that the cancer has spread beyond the ovaries to other areas within the pelvis. Sherry's diagnosis came as a shock, but she decided to tackle the disease head-on, determined to raise awareness and fight for her health.
---
How is Sherry Pollex Doing Now?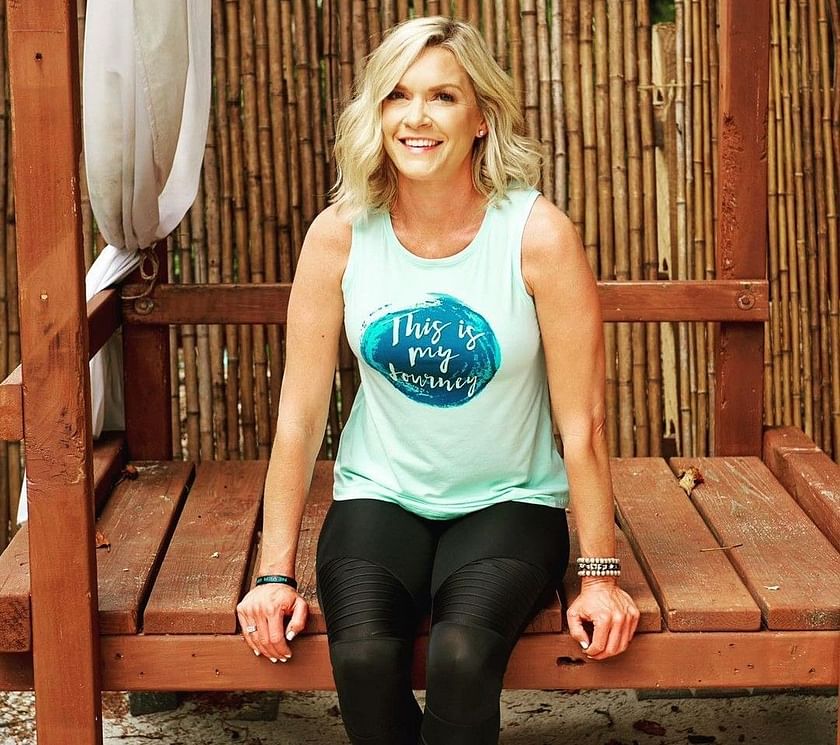 Despite the challenges she has faced, Sherry Pollex has remained resilient in her fight against ovarian cancer. She has undergone several treatments, including surgery and chemotherapy, with the support of her medical team and loved ones. Throughout her journey, Sherry has demonstrated immense strength and courage, becoming an advocate for cancer awareness and fundraising.
In recent updates, Sherry's health has shown positive signs of progress. Through her official social media channels and interviews, she has shared her ongoing battle and provided updates on her treatment and overall well-being. While specific details about her current health status may be limited, Sherry's determination and positive mindset continue to inspire and uplift many who are facing similar challenges.
---
Sherry's Journey as an Advocate
Sherry Pollex's cancer diagnosis not only changed her life but also fueled her passion to make a difference. She co-founded the Martin Truex Jr. Foundation, which focuses on supporting children with cancer and providing resources for pediatric cancer research. Through various initiatives and events, the foundation has raised significant funds and spread awareness about the disease.
Furthermore, Sherry actively engages with her social media followers, sharing insights into her journey, offering support, and raising awareness about ovarian cancer prevention. Her openness and vulnerability have resonated with many, providing a source of inspiration and strength for others navigating the complexities of cancer treatment and recovery.
---
Sherry's battle with ovarian cancer continues to be an inspiration for countless individuals around the world. Despite the challenges she has faced, Sherry remains strong and dedicated to raising awareness about the disease. Through her advocacy work, she has touched the lives of many, offering support, hope, and resources to those in need.
While specific details about Sherry Pollex's current health may be limited, her positive mindset and determination to fight cancer continue to shine through. As she shares updates on her journey, Sherry's unwavering strength serves as a reminder that even in the face of adversity, it is possible to find hope and make a difference. Her story encourages us all to be proactive about our health, support one another, and work towards a future where cancer is no longer a prevalent threat.