The 2-minute plank is a challenging but achievable goal for many people who are looking to improve their core strength and endurance.
A strong core is essential for overall fitness and physical health, and one of the most effective exercises to strengthen your core muscles is the plank.
---
What is the 2-Minute Plank?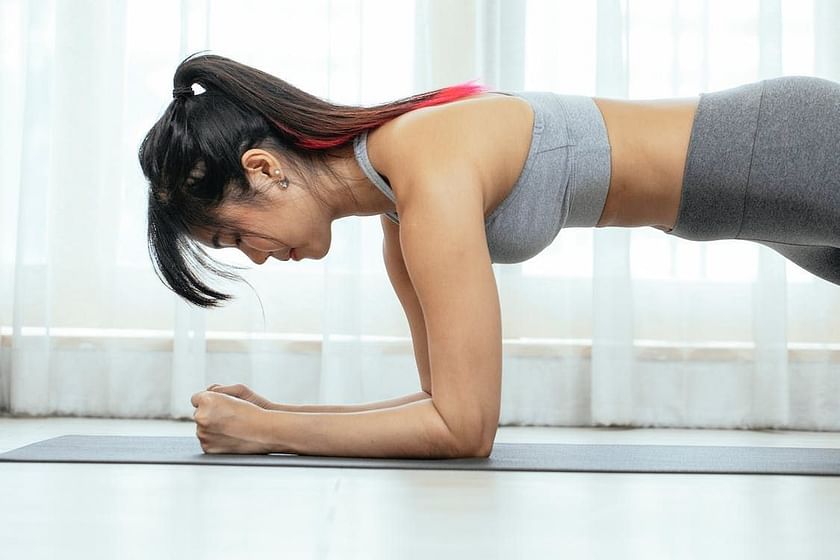 The 2-minute plank is a variation of the traditional plank exercise that involves holding a static position for two minutes. This exercise targets the core muscles, including the rectus abdominis, obliques, and transverse abdominis.
---
Benefits of the 2-Minute Plank
This plank offers several benefits, including improved core strength and stability, reduced risk of lower back pain and injury, increased overall fitness level, improved posture, and better balance and coordination.
Additionally, it can help improve balance and coordination. By engaging your core muscles and stabilizing your body, you can improve your ability to balance and move efficiently.
---
How to Perform the 2-Minute Plank
To perform this variation of the plank, start by getting into a push-up position with your hands shoulder-width apart and your feet together. Engage your core muscles and make sure your body forms a straight line from your head to your heels. Avoid arching your back or letting your hips sag.
Once you're in the proper position, hold it for as long as you can, aiming for two minutes. Focus on your breathing and try to relax your body as much as possible while still maintaining proper form.
---
Tips for a Successful Plank
To perform a successful variation of the plank, start slow and work your way up to two minutes. Focus on maintaining proper form rather than trying to hold the position for a long time. Breathe deeply and evenly throughout the exercise. Don't hold your breath or tense up your muscles. If you feel any pain or discomfort, stop immediately and rest.
---
Incorporating the 2-Minute Plank into Your Fitness Routine
To incorporate it into your fitness routine, try doing it once or twice a week as part of a full-body workout. You can also combine it with other core exercises, such as crunches or leg raises, for a more challenging workout.
---
Overall, this variation of the plank is a simple yet effective exercise that can help you improve your core strength and overall fitness level.
With practice and consistency, you can achieve a stronger, more stable core and reduce your risk of lower back pain and injury.