A healthy and an active lifestyle is incomplete without a well thought out balanced diet. A balanced diet is not about cutting down the fat or consuming less food. This approach towards a diet is counterproductive and could lead to further complications.
A balanced diet should contain just the right amount of carbohydrates, fats and proteins. Not to forget, the diet should also include all the essential vitamins and minerals that are vital for the proper functioning of the body.
In addition, having a balanced diet shows immediate health benefits and making it a routine will have long-lasting effects on the body that all contribute to a healthy and a fit life.
In a balanced diet, rather than having three solid meals a day, it is advisable to have five to six small meals to meet the daily nutritional requirement. Moreover, ensure that you are hitting the recommended calorie intake of around 2,500 calories with a good variety, which limits added sugars and packed items.
Now that you have a brief overview of a balanced diet, let us dive in deeper into diet tips and look at the five top foods that you need to add to your balanced diet.
---
#5 Lentils
Lentils are a great source of fibre and other dietary supplements, making them one of our favourite pulses.
Benefits: Sprouted lentils contain all the necessary protein and amino acids required for healthy and efficient muscle building and regeneration. They are rich in dietary fibre, which aids in digestion and controls diabetes. Moreover, with a low-fat content, lentils are very good for the heart too.
Nutrients: 100 grams of lentils provides around 116 calories of energy, 20 grams of carbohydrates and only 0.4 grams of fat while providing around 10% of the daily potassium requirement of the body. In addition, you'll get loads of iron, vitamins C, B6 and magnesium. Sprouted lentils provide even greater amounts of vitamin C.
Quantity to be taken: Have one cup (200 grams) of boiled lentils per day.
Alternatives: Beans and peas.
#4 Spinach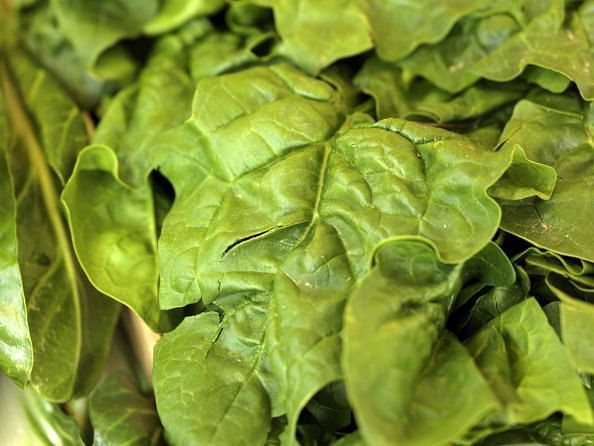 Many see this dark green leafy vegetable as one of the healthiest foods on the planet. It is low on saturated fat and cholesterol, making it a great food for maintaining overall health.
Benefits: Spinach is loaded with antioxidants and also reduces the risk of many diseases such as cancer, diabetes and other heart ailments.
Nutrients: 100 grams of spinach gives only 41 calories of energy. It is low on carbohydrates and carbs but is an excellent source of vitamins A, C, and K1. It also provides tonnes of folic acid and iron, which are essential for tissue growth and haemoglobin regeneration.
Quantity to be taken: Have one cup (200 grams) of spinach per day.
Alternatives: Brocolli and kale.
#3 Oats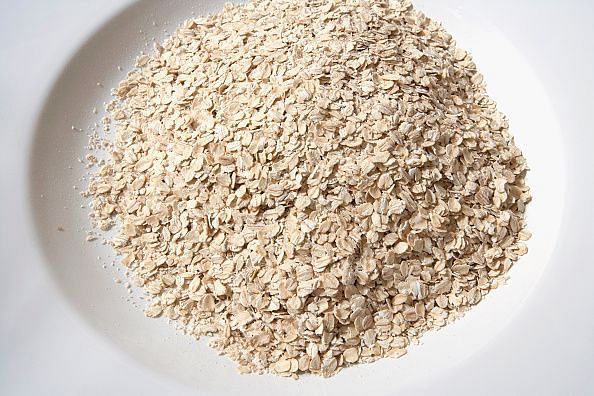 Oats are highly nutritious whole-grains, making them an ideal food for a healthy breakfast.
Benefits: Oats are low on sugars and with a good amount of fibre content, oats are great for cardiovascular health and controlling blood sugar.
Nutrients: 100 grams of oats contain around 400 calories of energy along with 67 grams of carbohydrates and 7 grams of fat. It also contains 17 grams of protein and good amounts of omega-6 fatty acids. In addition, it is very low in saturated fat, cholesterol and sodium.
Quantity to be taken: Have 1/2 cups of oats with 1 cup of milk for breakfast.
Alternatives: Quinoa and brown rice.
#2 Bananas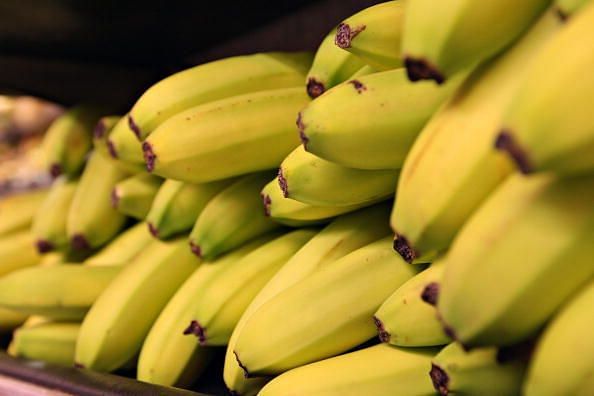 Bananas are indispensable in a balanced diet. With a low fat and cholesterol count, this food is ideal to snack on during the day to get your daily dose of essential nutrients.
Benefits: Good amounts of fibre content in bananas aid in digestion and reduces the risk of heart diseases.
Nutrients: One large banana provides around 120 calories of energy with most of them coming from carbohydrates. It provides around 500mg of potassium, making it a super food when it comes to this essential ingredient. Moreover, it is a rich source of vitamins C, B6 and magnesium.
Quantity to be taken: Have two bananas per day.
Alternatives: Bananas are hard to replace. Kiwifruit is a good alternative if you are looking for a different flavour profile with similar nutrients.
#1 Milk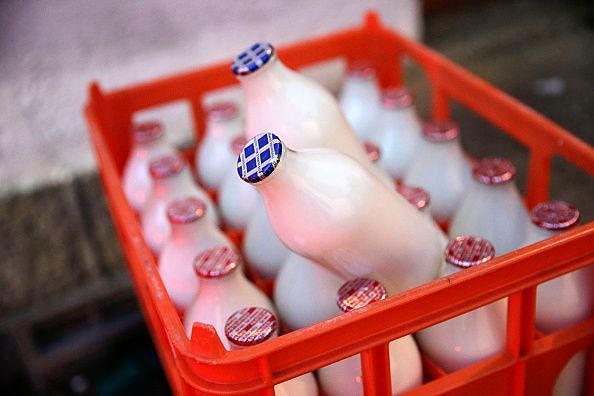 Milk - termed as the natural healthy drink is a wonderful supplement containing hosts of valuable vitamins and minerals.
Benefits: Milk is a great source of calcium and helps build strong bones. Being a natural source of protein, it is also great for muscle building.
Nutrients: 250ml of milk contains around 100 calories of energy, 12 grams of carbohydrates and 8 grams of protein. It is a very rich source of calcium providing around 30% of the daily requirement. Moreover, milk provides all the 22 essential minerals required by the body, making it a must in a balanced diet.
Quantity to be taken: Have two glasses (500ml) of milk every day.
Alternatives: Soy milk and almond milk.
---
Agree with our list? Disagree? Tell us in the comments below!