48 goals in 108 appearances for Manchester United. 27 goals in 70 caps for Tottenham Hotspur. And just one goal in nine matches for Kerala Blasters.
Dimitar Berbatov didn't have a memorable stint in the Indian Super League (ISL), mostly making appearances off the bench amid a feud with coach David James.
And when he did leave the Blasters expectedly at the end of the 2017-18 ISL season, he took a dig at James, also a former Premier League player, for his absurd tactics.
Now, in an interview with FourFourTwo, Berbatov has justified his remarks on James, suggesting that the Blasters' coach did not respect him at the Kochi-based club.
In an Instagram story in April, Berbatov posted a picture of himself heading back to Bulgaria and added the comment - "Chip the ball to the strikers, chest, and we take it from there/WTF/Who Plays like this?".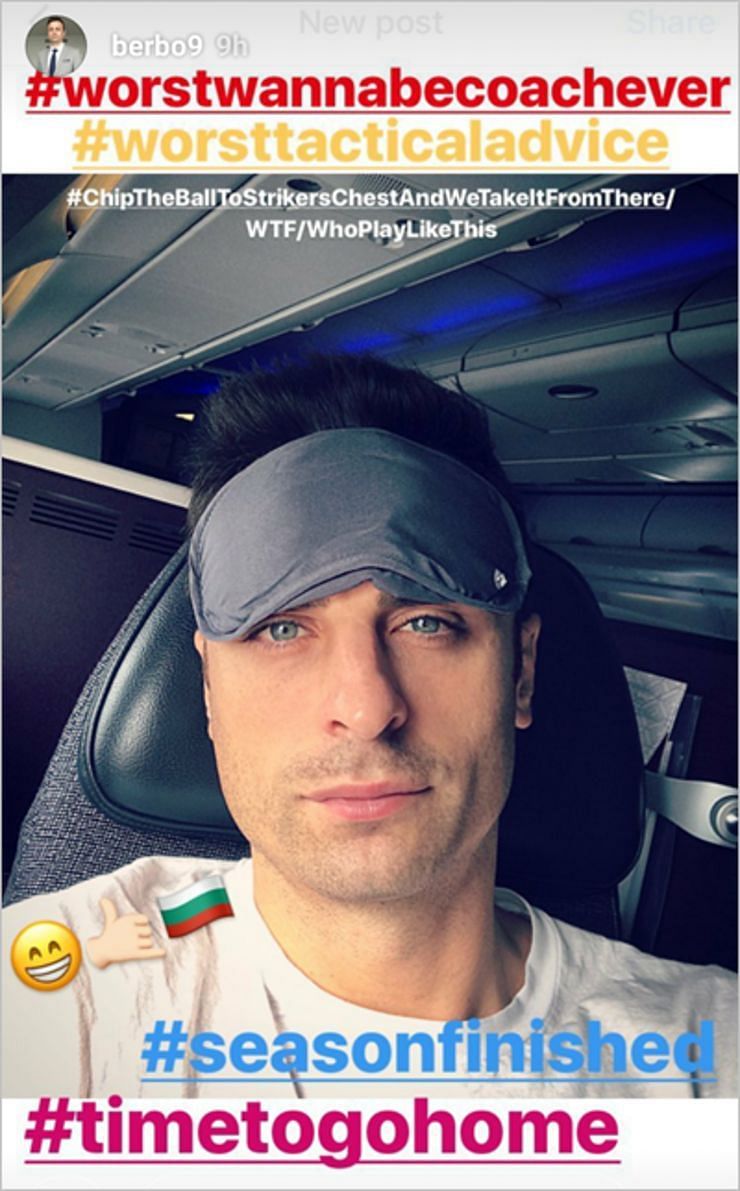 When a fan asked Berbatov to explain the rant, the Bulgarian said: "I didn't think he treated me in the way I should be treated, with respect and an understanding of the game – I told him that and it didn't go well. I didn't think football should be played that way. Everyone else there was fine with me.
"To go to India and witness a different culture was interesting – it was completely different to what I'm used to. But at that stage of your career, you want to keep playing."
Berbatov also called James the worst 'wannabe coach' ever while leaving the club.
To that, James, a former West Ham and Manchester City goalkeeper, shot back: "As far as Dimitar is concerned, I know why he came here. I didn't have a problem with that because I didn't recruit him. I understand how he left, that's up to him. I came in halfway through the season. We made some changes in the January transfer window."
James, 48, is yet to respond to Berbatov's latest comments.
James took over from Rene Meulensteen, a former assistant coach of Sir Alex Ferguson at Manchester United, at the start of the year following a series of poor results for the Blasters.
Even though Berbatov scored a memorable volley against the then defending champions ATK, he was sparsely used by James to headline Blasters' attack.
Despite James' efforts, two-time finalists Kerala Blasters were unable to qualify for the ISL semi-finals. They finished sixth on the table, five short of fourth-placed FC Pune City.
James continued as the Kerala Blasters coach, while Berbatov is certainly not expected to return to India for a while.