While India's attention was turned towards the Super Cup final between East Bengal and Bengaluru FC, one man sent shockwaves around the world of football in another part of the world.
Arsene Wenger, who had been at the helm of affairs at Premier League giants Arsenal, announced that he would be stepping down from his post after 22 long years at the club. While he has come under some criticism in recent years, the Arsenal boss' contribution to football is something that not even some of his most ardent critics can deny.
"He (Wenger) literally changed how we see the game. What I mean by that is how teams prepare for games, how we train and, of course, what happens after the game which most people do not consider or even understand at times," Indian national team head coach Stephen Constantine told Sportskeeda.
"In doing this, he prolonged the career of many of the Arsenal players at that time and changed the whole outlook on the game."
Constantine went on to explain that not only did Wenger's approach help Arsenal improve their performances, but it also helped a number of players prolong their careers, due to his strict exercise and diet regimes.
"Before Arsene arrived, not many teams used to have recovery sessions, ice baths and monitoring players' diets. He designed a state of the art training facility that is still utilised for the development of the players and maximum utilisation of their time at the training ground," said Constantine.
Inculcating a bit of Arsene in the Blue Tigers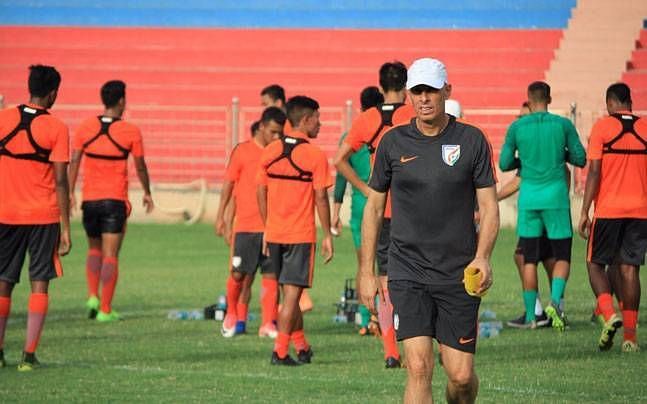 Constantine himself has been a benefactor of Wenger's approach, bringing in the professionalised outlook to the Indian national team. From rigorous training camps to recovery sessions, Constantine's second tenure with the Blue Tigers (which began in 2015) has ensured that the Indian players are much fitter, something that has helped them eke out the positive results, as they went on a 13-match unbeaten streak over the past two years.
Although that streak came to an end with a 2-1 defeat at the hands of the Kyrgyz Republic in their penultimate AFC Asian Cup qualifier, the Indians have booked their spot in the continental tournament, and have even climbed up the FIFA rankings to the top 100s for the first time in around two decades.
Constantine himself has been closely associated with Wenger, who had encouraged him to grow as a coach in football. However, although the Englishman had shown some eagerness to be an assistant coach under Wenger, a certain policy at Arsenal (only former players are allowed to join the coaching staff) meant that this option was ruled out.
The 55-year-old himself admits that his approach to the game has been greatly influenced by the Frenchman. "I have had the pleasure of meeting him several times and he has been extremely helpful, I think too many to mention. But my approach to the game, how we prepare how we recover and how we analyse the game (are all things I've learnt from Wenger)."
Transcending silverware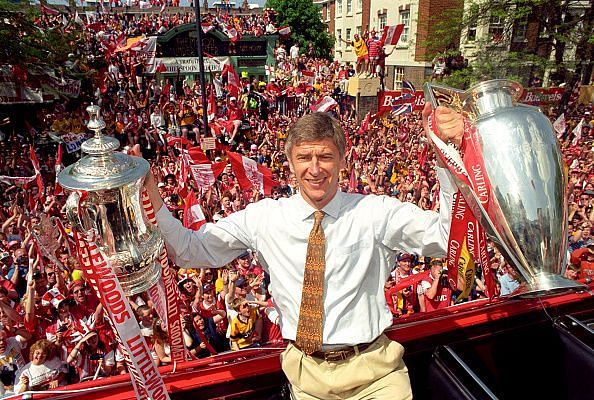 Three Premier League titles, seven FA Cup trophies, and seven Community Shields. This is what Wenger has to show for his 22 years at Arsenal.
When compared to another great Premier League manager, who had stayed at one club for more than two decades -- a certain someone called Sir Alex Ferguson -- this may not seem much of a feat. However, Constantine believes that Wenger's achievements with the Gunners go beyond just winning silverware.
"The game is the game and everyone has their opinion on how it is played," said Constantine. "The fact he didn't pay big money for players at times and was still able to have a team in the top four for 20 consecutive years says it all.
"Of course, money is a factor and the more you have the more choice you have, but it does not guarantee anything," he added.
Taking the legacy forward...
While his philosophy has not been earned him a trophy in the Premier League title for 14 years now, Constantine believes that the Arsene Wenger way can be successfully implemented in the lower levels of football, to build a stronger base.
"I think you take so many things that can be done, maybe not at the expense of the quality at the top level, but some things are possible," he said. "For instance scouting, recovery sessions, planning."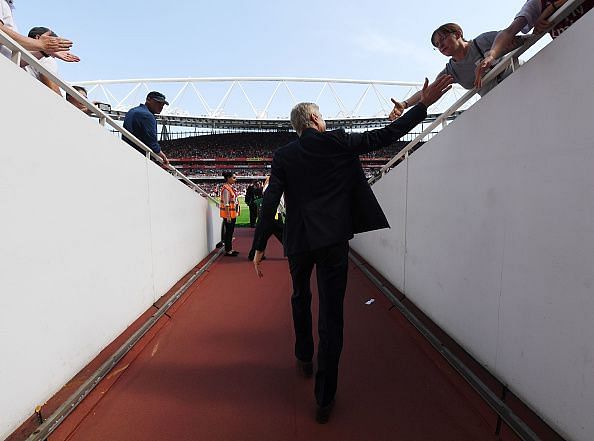 While the India head coach accepts that money is a part and parcel of the game now, he believes that things can certainly be worked according to how the budget of an operation is, something that Wenger has done year in, year out.
"You just need to do things in a different way according to your budget. It is not all about money but about your philosophy and willingness to try and improve your current situation," he said.
"When I came to India, we didn't have the GPS system. Thanks to the AIFF, we have it now. Is it the best in the market? No! But it is within our budget and has been a fantastic tool for us in helping the players," said Constantine. "This system is standard for most teams in Europe and around the world."
One simple conversation with Constantine makes it clear how much Arsene Wenger's stint at Arsenal has helped football grow, not just in England, but all across the world. These techniques and approaches to the game may have caught on later in the subcontinent, but the effects are there for everyone to see.
Within two years, India have risen from below 170s in the FIFA rankings, to the 97th position, and are now preparing themselves for their second ever appearance in the AFC Asian Cup. The Blue Tigers, through Constantine, are a much-improved bunch now, and according to the gaffer, it's all down to how one Frenchman decided to take a different approach far away in London, almost 22 years back.