Panaji - Goa-based kayaking club, Goa Kayaking, will conduct two training programs in April, in association with Goa Tourism, GTDC and Drishti, which is the largest professionally-run lifeguard service in Goa. Drishti has agreed to provide all assistance and safety services.
The ninth Introduction to Kayaking & Training Program 2013 will take off from Vasco (Hollant Beach) from April 1-4, 2013, while the Panaji program will kick off at Vainguinim beach from April 5-8, 2013. Both programs are open to adults and children above eight years of age who can swim.
Mr Nilesh Cabral, Chairman of GTDC, said: "All the children should participate for Goa Kayaking's training program during their leisure time and experience this Olympic sport."
Goa Tourism supports this program in the interest of Goans to give them an opportunity to learn a skill as well as help them experience different environments and locations first hand and up-close, at the same time enjoying this wonderful sport.
Goa Kayaking has been conducting these training programs since 2009 during the summer and Diwali holidays. So far, it has undertaken eight such programs. They are conducted by highly experienced water sports professionals and accredited water sports instructors.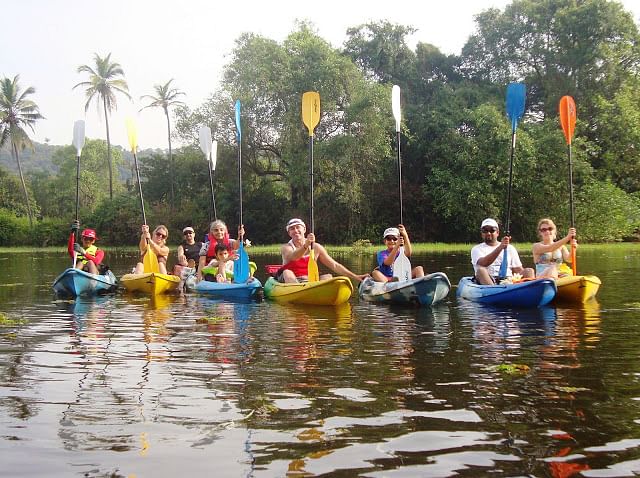 Those completing the program will be entitled to a free membership at the Goa Kayaking Club for a year, and can sign up for their numerous kayaking expeditions conducted every weekend and on public holidays throughout the year. Those who join the program will be provided with all the equipment, flotation devices, kayaks, and paddles along with instruction sessions from experts.
Goa Kayaking regularly conducts expeditions along the coast and in the rivers and backwaters, to explore the pristine mangroves, bird sanctuaries and the varied sights that Goa has to offer. These trips are completely environment friendly, leaving absolutely no trace of the visits.