The 2019 MotoGP season is just around the corner and the championship begins under the lights at the Qatar Grand Prix.
2018 taught us that Repsol Honda's Marc Marquez is becoming a very special rider after the Spaniard clinched a 5th world championship. It is an era where we are seeing some pure dominance that could one day at least match Valentino Rossi's record of 9 world titles.
The new season will feature 19 races starting in Qatar before another championship wraps up in Valencia come November. So who can stop this incredible run from the champ that is Marquez?
Here are 5 bold predictions ahead of the 2019 season:
---
5) Marquez & Lorenzo - Expect Fireworks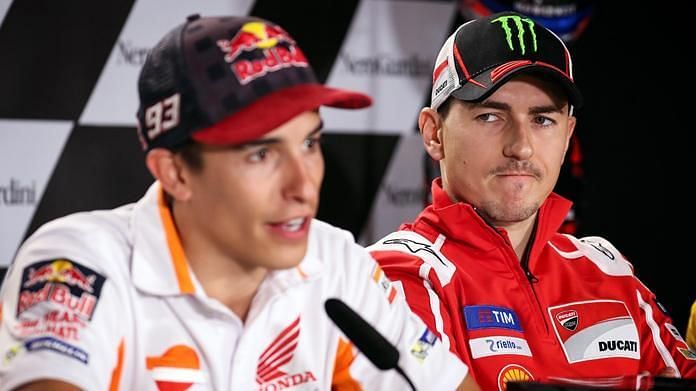 Just after the midway point of last season's championship, the big news broke of Jorge Lorenzo teaming up with Marc Marquez for the 2019 edition. The decision from the bosses at Repsol Honda may have left mixed concerns outside the garage.
Having a team with two world champions could end terribly when both minds have the ambition of coming out on top in the entire group of world class riders.
Lorenzo joined Repsol Honda from Ducati at the beginning of the year and it will be different times for Marquez as he has very much got used to Dani Pedrosa as a teammate since joining the series in 2013.
There could be fireworks in the Repsol Honda garage this year if both drivers collide.
Let's not forget the 2013 Spanish Grand Prix when both Lorenzo and Marquez were fighting for the second place on the last lap. Both collided, which resulted in Lorenzo going off the track before Marquez beat him to second while Pedrosa won the race.
Marquez went to talk to Lorenzo after the race but he refused to talk to him.
There was no forgiveness that day.
4) Rossi to retire?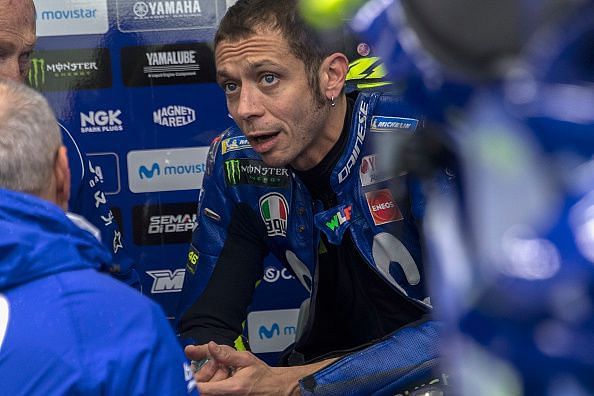 Okay, this claim/prediction maybe a little over the top for many fans. Valentino Rossi is seen as Mr MotoGP -- the poster boy of the sport.
Rossi currently holds the most world titles in MotoGP history with nine championships but the last few years have shown that Rossi has been away from the top spot for a while now. In any sport, when a true champion like Rossi is struggling for the same success that they achieved on multiple occasions, it starts to become the early signs of retirement.
But if the likes of Tiger Woods and Roger Federer have shown that they can still compete at the top, especially in the last year or two, then why should Rossi hang up his helmet?
Whenever the Italian decides to pull the plug, it will truly be a sad day for all motorcycle supporters.
#3 Dovizioso for a 1st MotoGP title?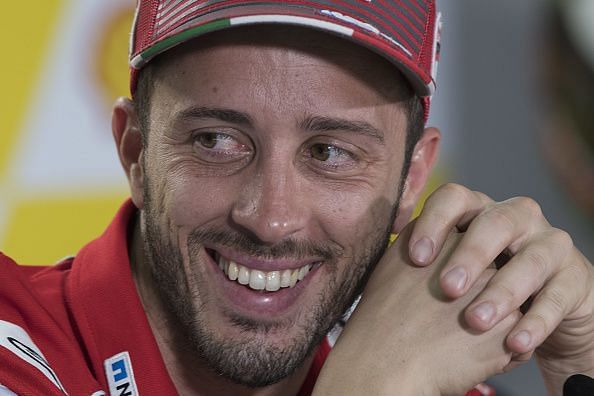 The build-up to the 2019 championship will have many eyes on Marc Marquez bidding for a sixth MotoGP title. But sometimes the quiet ones tend to succeed and in this case that might just happen for Ducati's Andrea Dovizioso.
Dovizioso has been competing in the MotoGP series for over 10 years now since his first race at the Qatar Grand Prix in 2008. Since then there has been no MotoGP championships to celebrate with but last year saw Dovizioso come mighty close.
The Italian rider finished last season as the runner-up in a Ducati to Marquez -- it was always going to be tricky for Dovizioso to come on top of the Spaniard but he would have been deeply delighted to have beaten teammate, Jorge Lorenzo in the rider's standings.
Especially when you take into consideration that Lorenzo is a recent world champion and was known to be joining Marquez's team come 2019.
#2 A three-team horse race in 2019?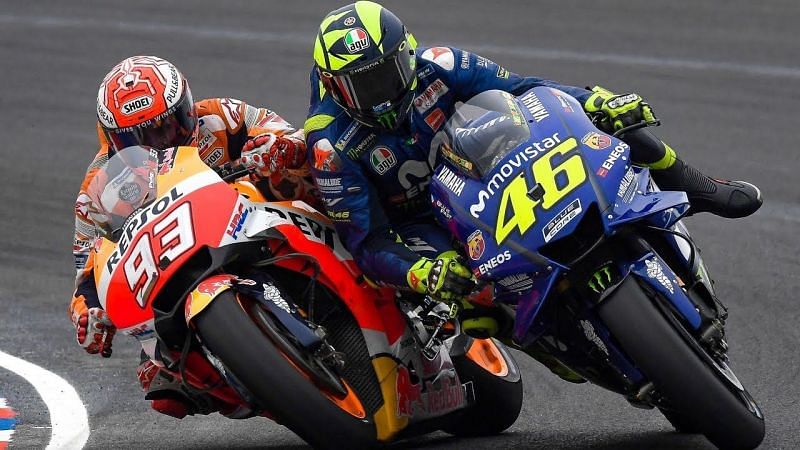 Now how exciting would that be? Imagine a three-horse race between the top three teams of Repsol Honda, Monster Energy Yamaha and Mission Winnow Ducati in 2019!
In many motorsport racing series, many fans hope to see as many riders/drivers compete for the championship as it brings so much excitement to the track. There has been a few rider transfers in place for the 2019 calendar which will see Repsol Honda arguably having the best riders line-up on paper with Marc Marquez and Jorge Lorenzo.
Pedrosa showed over his last few seasons before leaving Repsol Honda and MotoGP that he was no longer as competitive as he used to be for the rider's championship.
But now with three teams of riders, who will not take second best in their respective teams, this could see 2019 as one of the most exciting championships in the history of MotoGP.
#1 Watch out for Vinales!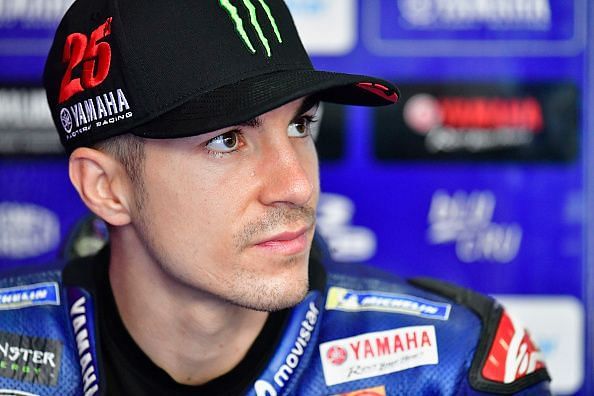 This has to go to the top of the list because the build to Maverick Vinales is a very promising and an exciting one. Vinales joined MotoGP in 2015 after being successful in Moto3 by being world champion in 2013.
The Spaniard did not add to his Moto3 success in Moto2 but the 2018 championship saw a strong performance from the 24-year-old. Vinales finished 4th in last year's rider's championship just five points behind his current teammate Valentino Rossi, 52 points behind Andrea Dovizioso and trailed Marc Marquez by 123 points.
One of Vinales' biggest aims this year will surely be to outscore Rossi in the championship overall and if he is to do that, then it may just give him the opportunity for a bite on the MotoGP world championship.
Vinales is still quite young and is surely one to watch out for!
What are your predictions for the 2019 MotoGP season? Comment below...
---
Follow Sportskeeda for the latest MotoGP, Results, Standings, and Schedule.
Edited by Sudeshna Banerjee