Australia has had a rich history of World Championship riders and champions. Three Australian riders have over the years won the MotoGP Premier Class World Championship. As a matter of fact, 12 riders from Australia have won races and have stood on top of the podium in MotoGP Premier Class history.
The iconic Phillip Island Circuit hosts the annual Australian Grand Prix and it is one of the most picturesque race tracks around the globe. The only Aussie rider among the present pool of riders is Jack Miller - a member of Team Ducati.
We take a look at 5 of the best Australian motorbike riders of all time. It is worth pointing out the name of Keith Campbell who in 11 starts, won 3 races and managed a podium finish another 8 times during the 1950s.
Campbell's life was tragically cut short by a racing accident at the young age of 26. At the time, he was considered to be among the best of the best that the Sport had.
---
#5 Kelvin Carruthers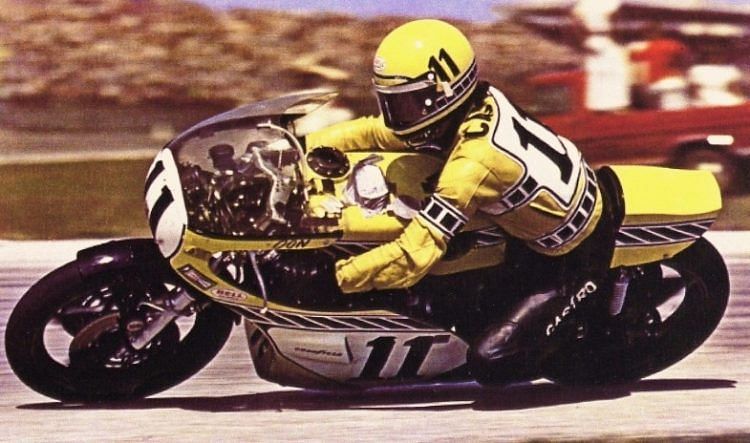 One of the earliest Australian Motorbike riders to have achieved global fame was Kelvin 'Kel' Carruthers. Carruthers picked up his flair for motorbikes working with his father who owned a motorbike shop.
The prodigy that he was, he topped the National charts in 125cc, 250cc, 350 cc and 500cc classes. His success prompted his family to migrate to Europe. He soon began competing in International races. In 1969, he won the prestigious Isle of Man TT race and his stock rose manifold. He was crowned the 1969 Motorcycle racing champion in the 250 cc class.
Post his Motorcycle racing career, Kel made a mark as a Team Manager, guiding the American duo of Kenny Roberts and Eddie Lawson to multiple Championship titles earning a special place in the hearts of America's Motorcycling history too.
#4 Gregg Hansford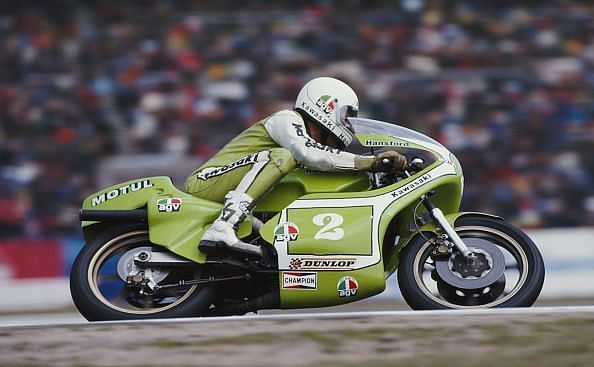 Gregory 'Gregg' Hansford was a popular Australian rider in the late 1970s and early 1980s. He spent the bulk of his motorbike racing career with Team Kawasaki.
In 1978, he finished second in the 250 cc Motorbike World Championship. In the same year, he also finished third in the 350 cc World Championship. In 1979, he exactly matched his performance of 1978 finishing second and third in the 250 cc and 350 cc classes respectively.
Post his motorbike racing career, Hansford switched over to touring car racing competitions and won many laurels there too. Till date, he is the 4th most successful Australian motorbike rider in terms of race victories with 10 Grand Prix victories.
---
#3 Wayne Gardner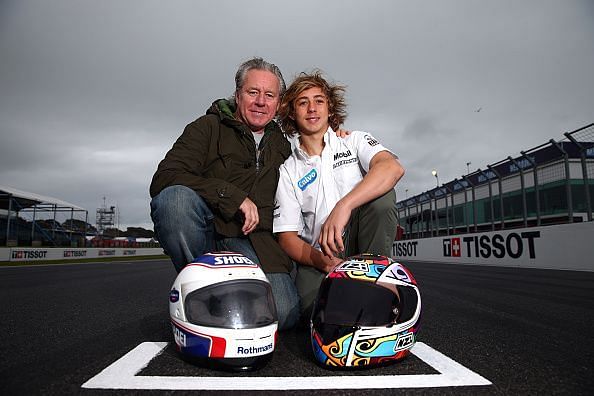 Motorbike racing legend Wayne Gardner made history by becoming the first MotoGP World Champion from Australia when he won the Riders' Championship in the year 1987 in the 500 cc class.
Nicknamed, 'Wollongong Whiz', The victory of Wayne Gardner in 1987 with Team Honda proved to be a watershed moment in the history of Australian motorbike racing. It piqued public interest, increased media coverage and above all lead to the first ever MotoGP race to be held in the iconic Phillip Island Circuit in the year 1989.
In what was a fairytale performance, the lad from New South Wales, Gardner made his nation proud by winning the race at Phillip Island that year.
In 100 race starts, Gardner won 18 races and stood on top of the podium an impressive 51 times. Post his motorbike racing career, he also enjoyed a successful stint as a touring car racer. The main straight at the iconic Phillip Island Circuit is aptly named, 'Gardner Circuit' cementing the legacy of this great son of Australia.
#2 Casey Stoner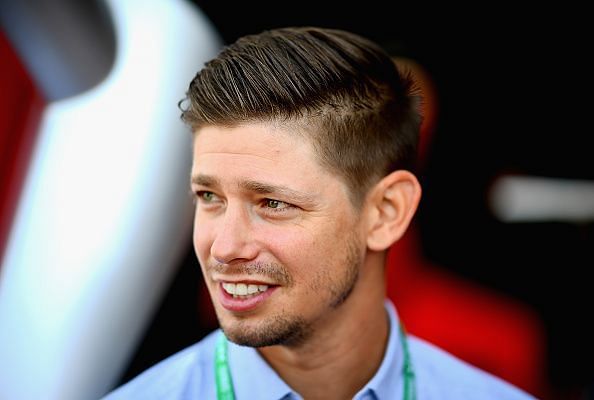 Double World Champion Casey Stoner was one of the most aggressive and gutsy racers that the sport has ever seen. The New South Wales-born motorbike racing legend currently serves as a test rider for Team Ducati having retired from MotoGP post the 2012 season.
Stoner won his first Championship in 2007 with Team Ducati and grabbed his second title in 2011 with Team Repsol Honda. His stand out achievement was taking his Ducati to victory in 2007 despite the fact that the Yahama and Honda riders had much superior bikes that year.
Stoner won his home race at the majestic Philip Island Circuit a record 6 times including in the final race of his MotoGP career in 2012. His retirement from MotoGP at a relatively young age of just 27 certainly robbed fans of many more exciting duels with other riders. One can just imagine how spectacular it would have been had Stoner been pitted against Marc Marquez.
In 115 starts, Stoner won 38 races and stood on the podium a total of 69 podium finishes.
#1 Mick Doohan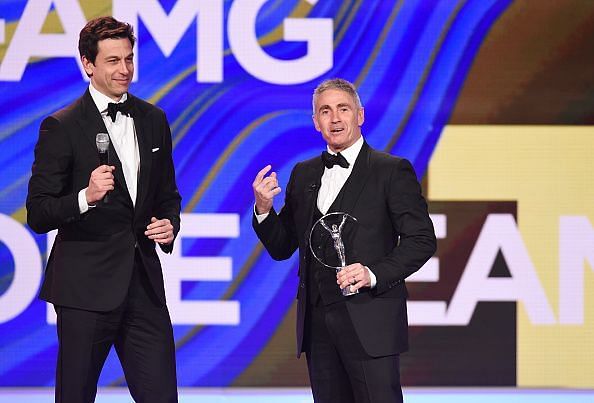 Mick Doohan made his motorcycle racing debut in the year 1989 as a member of Team Honda. Doohan took over the baton from Wayne Gardner as the leader of the Australian motorbike riders.
In a sparkling 10-year career, Doohan started 137 races winning a very impressive 54 races. He stood on top of the podium 95 times. His 58 starts from pole position are second to none.
Doohan won 5 successive MotoGP World Championships starting from 1994 and culminating in 1998. In the year 1997, he set 4 records which stand even today - 12 wins in a single season, 12 pole position starts, 12 successive pole position starts and most points aggregated in a single season at 340.
The first turn at the Philip Island Grand Prix circuit is named after him.
Edited by Debjyoti Samanta