This season, Frankie Muniz has impressed himself as a newcomer in the ARCA Menards Series. The No. 30 Rette Jones Racing Ford Mustang driver had three top-10 results in the first four races of the season. This has propelled him into the ARCA Menards Series points lead after the race at Talladega Superspeedway in April.
Despite finishing ninth at Kansas Speedway earlier this month, Muniz surrendered the points lead to championship contender Jesse Love, but only by two points.
Frankie Muniz and his Rette Jones Racing team made their Charlotte (N.C.) Motor Speedway debut on Friday night. They had the goal of regaining control of the championship lead following the General Tire 150. However, he finished sixth.
Following the race, he spoke about what went down that caused him to fall to this position.
"I definitely learned a ton. I mean this track is completely intimidating, especially compared to Kansas... On the last re-start, kept my foot in it, probably passed 4 guys coming to the line," Muniz said during the post-race interview.
Jesse Love owned much of Friday night's race at Charlotte Motor Speedway. But a late-race yellow forced a two-lap overtime and a vital choice for the lead-lap cars on whether or not to pit for new tires.
On the restart, Love's No. 20 Toyota immediately took the lead and held off Dean Thompson by 0.223 seconds to record his third win in five appearances this season.
Frankie Muniz, on the other hand, spent some time in the Ford simulator making laps around the Concord-based track to speed up his learning curve ahead of practice on Friday morning. This was to prepare for his first go-around on Charlotte's 1.5-mile circuit.
---
Mark Rette was swept away by Frankie Muniz's performance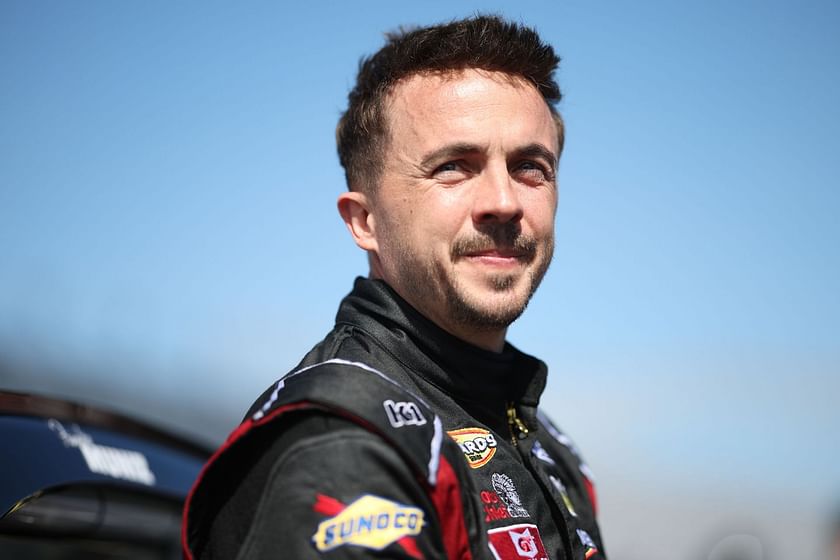 Mark Rette, a former ARCA championship-winning crew chief and co-owner, was quite happy with Frankie Muniz's performance in the first four races. He looks forward to seeing him continue to pay attention in Charlotte.
"Charlotte will be another learning curve for Frankie, but it's a curve that I feel he can conquer pretty quick, he has been putting in the work to prepare himself for the race this weekend – nothing different than he has done all year long...at the end of the day, we just want to have another successful race with a satisfying finish and prepare for this upcoming summer stretch," Rette said during a press release ahead of Charlotte.
With 16 races remaining, Frankie Muniz is second in the ARCA Menards Series title standings, two points behind championship leader Jesse Love. Rette Jones Racing currently is in fourth place in the ARCA Menards Series championship owner standings.
Muniz has four ARCA Menards Series appearances under his belt since 2023, with a career-best sixth-place performance at Phoenix Raceway in March 2023 and three top-10s overall. In his first year of stock car competition, he also maintains an average finishing spot of 8.5.
Edited by Akshay Saraswat