The race leaders Ross Chastain and Martin Truex Jr collided in Turns 3 and 4 as the second green-checkered flag of the day approached, changing the course of Sunday (May 14)'s NASCAR Cup Series race at Darlington Raceway.
Chastain entered Turn 3 cautiously as Martin Truex Jr entered on the inside of the No. 1 Chevrolet as teammate Daniel Suárez battled to stay on the lead lap. The No. 1 had to check up as a result of Suárez's speed and Chastain's line approaching the corner, which caused Truex and Chastain to make very small touch.
Martin Truex Jr was sent flying down into the apron and suffered just minor harm as Chastain slid up against the wall. In response to the incident, the stage was called off, earning Chastain his sixth stage victory of 2023. Both cars arrived at pit road safely. Truex claimed the lead on lap two and held it for the next 145 laps before Chastain passed him after a lengthy green-flag run.
The on-track altercations between Chastain and Truex continued when the No. 1 car crashed after colliding with Kyle Larson on a restart with six laps remaining. Chastain finished in 29th place and was forced to park in the garage. The No. 19's day was also terminated by a collision involving Truex and Joey Logano on the previous restart, which sent the early leader to a 31st-place finish.
Martin Truex Jr said after being released from the infield care centre:
"Just an unfortunate deal. There was plenty of room there, but he just came off the wall and hit me. Like I said, knocked the tow out in the right front. Pretty crappy from there and then on that restart I guess I just got real tight and I don't even know who I squeezed into the wall, but I apologize to them."
Following the chaos, Byron took the lead and easily held off Kevin Harvick in the two-lap overtime to claim his third victory of the 2023 championship.
---
Martin Truex Jr and Ryan Truex became the next brother duo to enter the NASCAR family winners list
At Dover Motor Speedway, Martin Truex Jr and Ryan Truex became the fifth set of brothers in NASCAR history to win on the same race weekend.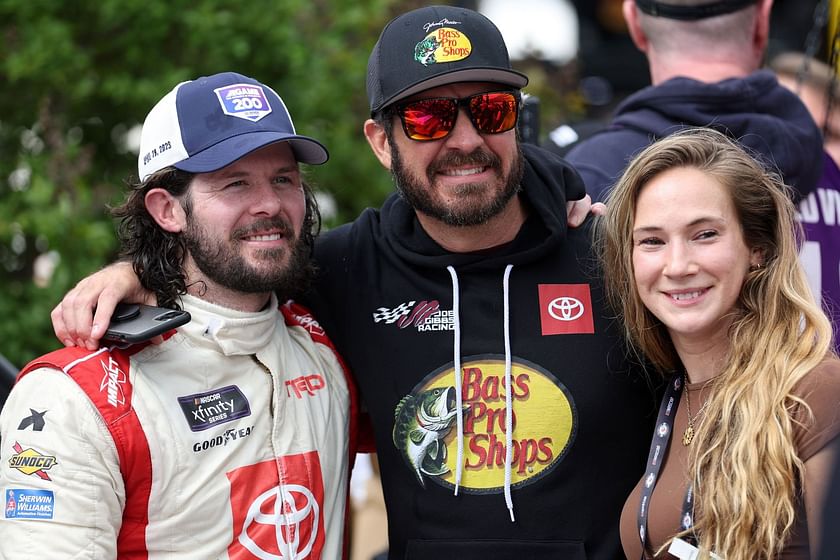 In 2006, 2009, and 2010 the Busch brothers did it. In 1994, Rusty Wallace won the Cup at Bristol and Dover, while Mike Wallace triumphed in the lower-level race at Dover and Kenny Wallace at Bristol.
In 1992, The Waltrips carried it out in Darlington. In 2001, Ward Burton won a Cup race, and Jeff Burton triumphed in the lower-level competition at Darlington.