Both NASCAR Cup and Xfinity series races were postponed to Monday, May 29, due to persistent rain.
The Coca-Cola 600 Cup Series race scheduled for Sunday, May 28, at Charlotte Motor Speedway, was postponed by the authorities due to the continuous rain into the evening.
The start of Saturday's Xfinity Series race at Charlotte Motor Speedway was also postponed by the authorities.
The 14th Cup Series race, which was originally planned for Sunday, will now begin at 3 p.m. ET on Monday.
After Saturday's on-track activities were completely wiped away, practice and qualifying had to be canceled. As a result, the Xfinity Series race was moved to Monday.
The 600-mile race on Sunday will have four stages instead of three, with two end-of-stage cautions.
---
NASCAR Schedule for Monday | 29.05.2023 | All time in E.T
11 a.m. E.T | Xfinity Series | Alsco Uniforms 300 at Charlotte Motor Speedway | FS1
3 p.m. E.T | Cup Series | Coca-Cola 600 at Charlotte Motor Speedway | FOX
8:30 p.m. E.T | NASCAR Weekly Racing at Meridian Speedway | FloRacing
---
Where to watch
All the live action will be on FOX, PRN, and SiriusXM NASCAR Radio. In addition to being televised on FOX, the Cup Series race will also be live-streamed on fuboTV (free trial) and other live TV platforms.
---
Why is NASCAR Coca-Cola 600 Cup Series Race so important?
The Coca-Cola 600, along with the Daytona 500, Indy 200, Southern 500, and Yellawood 500, is one of NASCAR's crown jewels.
All eyes will be on Ricky Stenhouse Jr. to see if he can add a second crown gem to his collection after winning the Daytona 500 to start the season.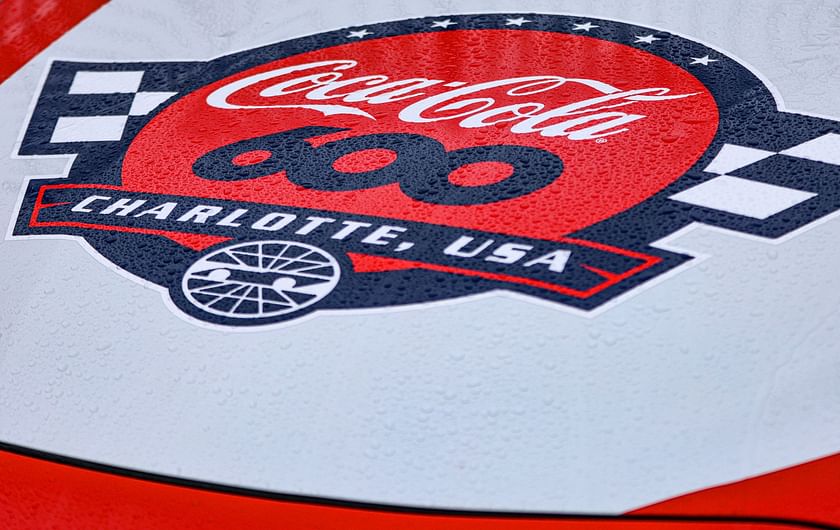 The Cup Series will return to Charlotte Motor Speedway for the Coca-Cola 600, the sport's longest race and the ultimate test of physical and mechanical endurance. The capacity to adapt to a day-to-night transition and changing track conditions is required for success in this race, as well as the ability to physically and emotionally withstand 400 laps and 600 miles at high speed.
To win this race is to win one of the crown jewel races and join a long list of drivers who have done so, including racing superstars such as Richard Petty, Buddy Baker, Dale Earnhardt, Jeff Gordon, Jimmie Johnson, and others.