Here are the Champions of poker of all time, the legends who not only play to win but to inspire, too.
Explore what makes these Top 10 Poker Players the Most Successful Poker Players in the world.
---
#10 Venessa Selbst
Venessa has won 3 WSOP bracelets in 2008, 2012 and 2014. She has live tournament winnings of over $11.8 million by 2018. She reached the coveted number one position on the Global Poker Index, becoming the first and only woman to rank number one on the index.
She's known for her skills and determinations. She has been the first woman player in a Super High Roller game $100,000 PokerStars Caribbean Adventure, 2014. She stood third in the game.
This New York poker player works for an investment management firm and is a law graduate from Yale with many other academic qualifications.
---
#9 Chip Reese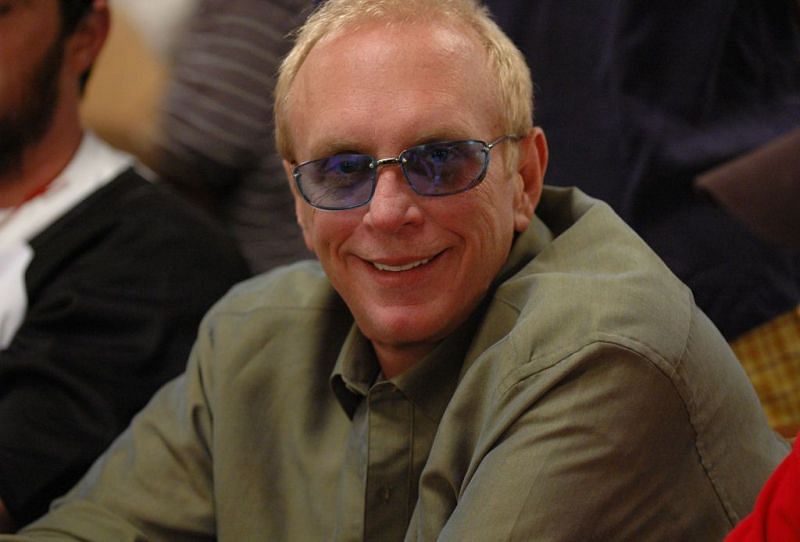 Chip Reese has won 3 WSOP bracelets. In 1991, he was elected to the Poker Hall of Fame. He was the youngest player at that time to be elected. His live tournaments winnings are over $3,500,000. He is known as one of the best cash games player ever.
Chip was taught poker at a very early age by his mother, among other board and card games.
His nickname is Chip. Dule Busnon described Reese as, "one of the two finest young … poker players in the world." He is known for his fine Seven Card Stud skills. Reese co-wrote the 7-card stud section with Bunson for Doyle Brunson's Super/System, a best-selling poker book.
---
#8 Daniel Negreanu
This Canadian professional poker player has won 6 WSOP bracelets by 2018. He has also won a WSOP Circuit ring. Nicknamed as Kid Poker, Negreanu has won over $39,500,000 in live poker tournaments till 2018. Out of this, about $16 million are his cashes at WSOPs. He's known to play in both online and offline formats.
This glamourous player is known to appear in television series like Tilt and movies like The Grand and Luck You. He has played on shows like Late Night Poker, Poker After Dark, and High Stakes Poker. He has also won titles in World Poker Tour, SCOOP and WCOOP.
---
#7 Erik Seidel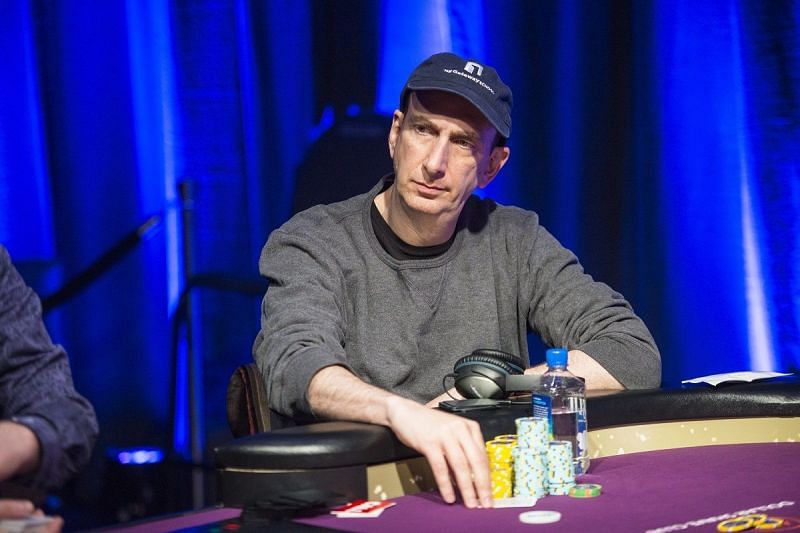 Erik Seidel has total live winnings of over $34 million till 2016. He has won 8 WSOP bracelets and has had the biggest payday of about $2.4 million. He was invited to the Poker Hall of Fame in 2010. Out of all his winnings, he earned $5,320,192 from WSOP.
He is from Las Vegas, Nevada and was born in New York. He worked as a trader on the American Stock Exchange Market and then started playing poker professionally. He won his first bracelet in 1992, and latest one in 2007. He has one World Poker Tour and one European Poker Tour Title.
---
#6 Johnny Moss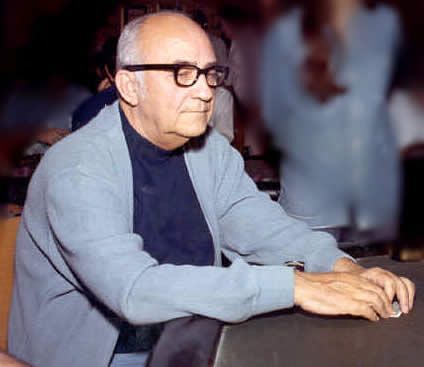 Johnny Moss, The Grand Old Man of Poker, has won 9 WSOP bracelets. He has won over $834,422 in World Series of Poker tournament play. Like many other legends, he learnt to play poker at a young age when he was hired a local poker saloon to watch over games against any unfair play.
He won the first ever WSOP in 1970, where he was elected champion by his fellow players As per the legend, all the eight players were asked to vote for the best player and they voted for themselves. When they were asked to vote for the second-best player, Moss came out to be the winner.
One of the most legendary games of Moss has been his five-month-long head-up with Nick the Greek in 1949. The game was organized by mob boss Benny Binion.
---
#5 Johnny Chan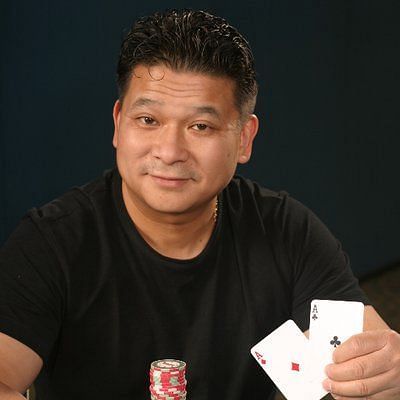 Johnny Chan has won 10 WSOP bracelets and is known by his nickname Oriental Express. He has won 1987 and 1988 WSOP Main Events. He has over $8.6 million winnings in tournaments. His biggest cash payday amounts to $750k.
At the age of 21, Chan dropped out of college to move to Las Vegas to become a professional poker player. He has written Card Player magazine and co-authored books like Play Poker Like Johnny Chan and Million Dollar Hold'em: Winning Big in Limit Cash Games.
---
#4 Phil Ivy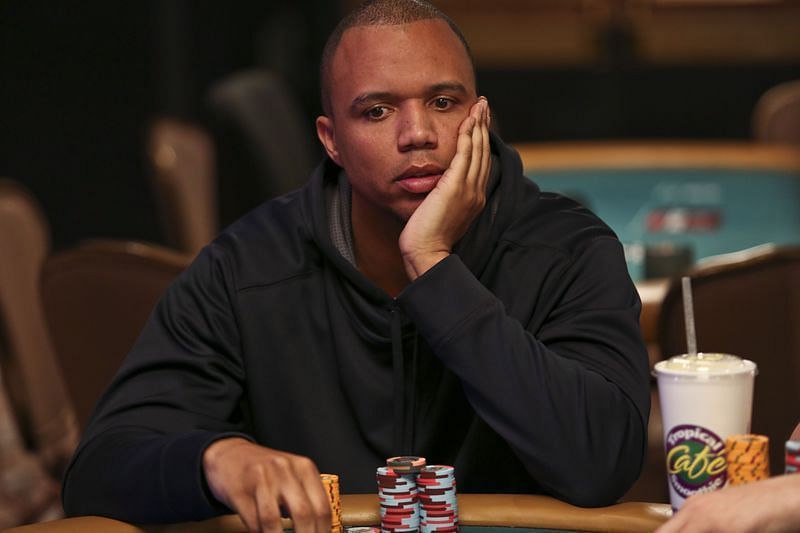 Known as the Tiger Woods of poker, Phil Ivey has won 10 WSOP bracelets in a span of 14 years. In 2017, Phil Ivy got elected to the famous Poker Hall of Fame, where the likes of Doyle Brunson are members. He is known for his confident play style in live, online and televised games. He has total live earnings of over $26 million. He's considered to be one of the top-most tournament players in the world.
Ivy has also won one World Poker Tour. He has been All in Magazine Poker player of the year in years 2005 and 2009. He has had 142 flows of cash so far.
---
#3 Stu Ungar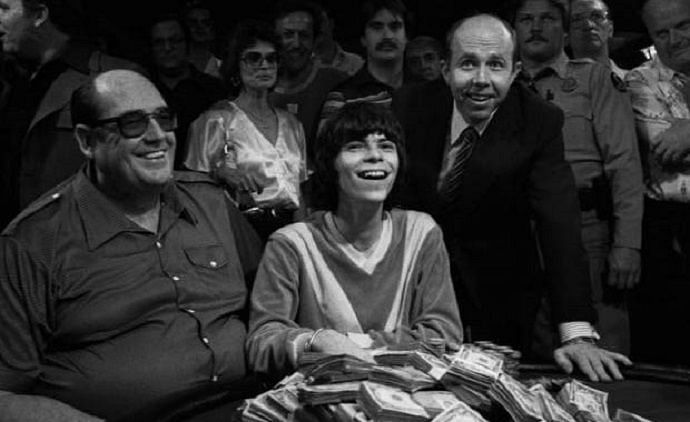 Stuart Errol Ungar, The Kid, is considered to be one of the best Texas Hold'em poker players. He has won 5 WSOP bracelets. He was the son of a bookmaker, loan shark and bar owner in New York. At a young age, he started playing poker professionally and was recognized for his odd-calculation abilities.
In 1980, he played at WSOP for the first time. He has won $3,600,000 in tournament pays and has received over $2,000,000 in cash at the WSOP.
---
#2 Doyle Brunson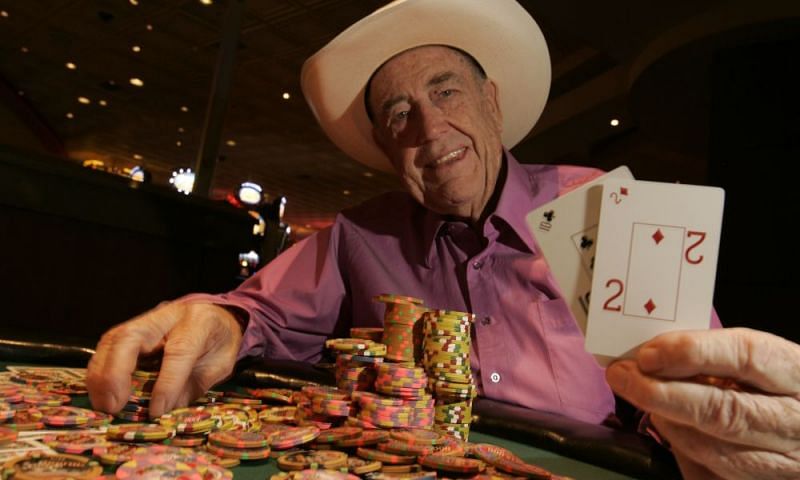 The Godfather of Poker, Doyle Brunson has seen poker grow over many years from its presence in gambling dens to world-class events like World Series of Poker. He is one of the best poker players of all time.
At a young age, he started playing poker as a professional to earn his income. In the 1970s he moved to Las Vegas. He has played poker professionally for almost half a century. His style evolves and develops, making him a player whose game remains worth watching even now. He has won 10 WSOP bracelets.
---
#1 Phil Helmuth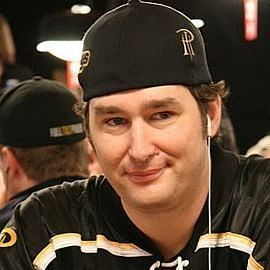 The Poker Brat has won 15 WSOP bracelets and has live poker winnings of over $21.7 million till 2017. His highest cash payday is of about $2.6 million. He is known for his impulsive behaviour with fellow poker players, yet has displayed excellent poker skills.
He was invited to the Poker Hall of Fame in the year 2007. He has won his bracelets over a span of 20 years. He was in High Stakes Poker's Season 1, 4 and 6. Besides hosting and appearing in many shows, he even coached in Fox Sport's Best Damn Poker Show.