Team Ramcharan HPRC clinches maiden Raymond RWITC Polo Cup title, presented by ARC
1.19K //
29 Mar 2013, 23:56 IST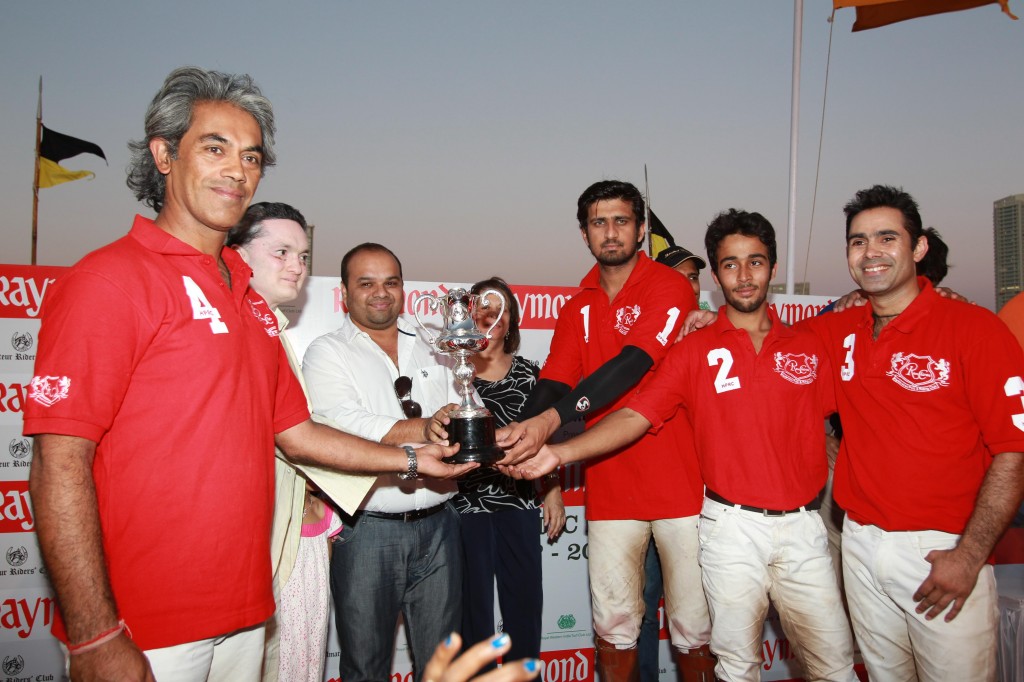 March 29, 2013, Mumbai: Team Ramcharan HPRC won against Team Piramal Enterprises by 7 goals to 5 1/2 in a thrilling encounter at Polo Grounds, here today, to clinch the first Raymond RWITC Polo Cup. Player Dhruvpal Godara scored 5 goals to help Team Ramcharan HPRC secure this emphatic victory. Samir Suhag was the other scorer with 2 goals. For Piramal, Shyam Mehta and Leroux Hendriks scored 2 goals each while Abhimanyu Pathak scoread a piece. The ball for the first chukker was thrown in by Mr Gautam Singhania.
Team Piramal Enterprises met Team Ramcharan-HPRC in the final match after topping their respective groups. Team Piramal Enterprises defeated both Teams ARC & Marcoship in Pool A to set up the final with Team Ramcharan-HPRC, which defeated Teams 61st Cavalry and Hafele Iconic in Pool B.
Raymond, India's leading fabric and apparel manufacturer and retailer joined hands with Royal Western India Turf Club (RWITC) to host the much-awaited polo week of the season, presented by Amateur Riders' Club (ARC) at Polo Grounds, Mahalaxmi Race Course from March 25-29, 2013. The grand finale of the Raymond RWITC Polo Cup was held today, with a whole host of polo enthusiasts and the city's elite as audience.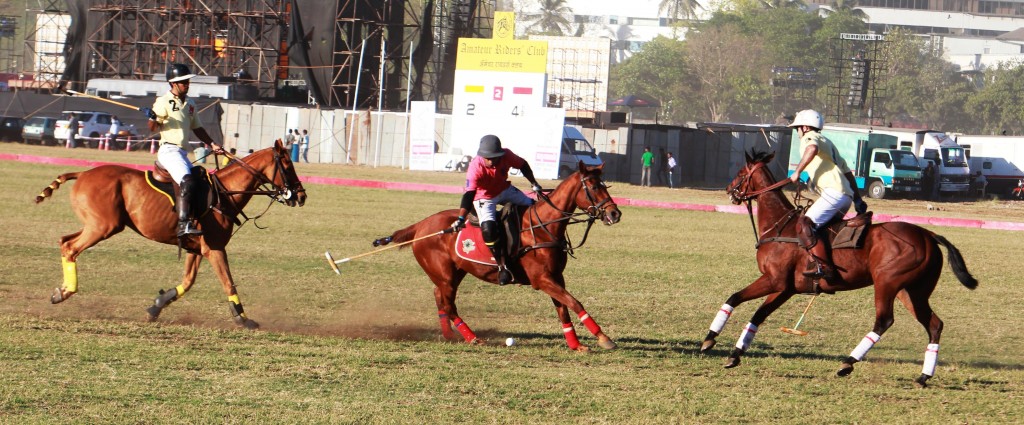 Mr Gautam Singhania, Chairman & Managing Director of Raymond Ltd said, "We are delighted to co-host the last week of the month-long Polo season in the city, in association with RWITC and ARC. This is in continuation of the Equestrian Show Raymond hosted along with ARC last year, which was a tremendous success. Riding shows are a great brand association for Raymond which reflects the young and energetic Indian man. All through the past week, this Cup has witnessed exciting Polo action culminating in this grand finale, which proved a delight for our customers and other Polo enthusiasts."
Mr Aniruddha Deshmukh, President – Textiles & Retail, Raymond Ltd, said, "Brand Raymond reflects the lifestyle of 'The Complete Man' and hosts sporting events including yachting, equestrian and polo shows in an effort to encourage youth to take to such sports that help them keep fit physically and mentally. Also, the Raymond values of Excellence, Trust and Quality are in complete synergy with that of the sport," he added.
Mr. Raj Shroff, President of ARC stated, "We consider our association with Raymond for this sport as an appropriate fit. Young Indians are developing broader sporting interests and with Raymond contributing to one such growing sport – riding – we are confident of making rapid strides in our efforts."
Raymond has partnered with ARC and RWITC for the Polo Tournament following the successful hosting of the Equestrian Show in December 2011, in association with ARC. The Championship featured some of the biggest polo teams of the country in action, competing for the coveted title.