There is no clear answer to this as such. Jaden Smith has never openly declared that he is gay but he once admitted that he was dating Tyler the creator. However, after that revelation, Jaden was also reportedly in relationships with Cara Delevingne and Kylie Jenner.
As per recent reports, Jaden is currently in a relationship with American model and social media influencer Sab Zada.
Who is Jaden Smith?
Born to actors Will Smith and Jada Pinkett Smith on July 8th, 1998, Jaden Christopher Syre Smith who also goes by Jaden, is an American rapper, singer, and actor.
Jaden Smith began acting at the age of 8. His first major debut role was in the 2006 released film The Pursuit of Happyness. He worked alongside his father Will Smith and played the role of his son Christopher in the film. For this role, he won the 2007 MTV Movies Award.
Later, Smith also starred in the 2008 science fiction film, The Day the Earth Stood Still. Jaden once again was the talk of the town for starring in the 2010 released film The Karate Kid alongside Jackie Chan. The film received a lot of positive critics and helped him gain immense fame in Hollywood. Smith then once again worked with his father Will in the 2013 released film After Earth.
After a while, Smith took a break from acting to focus on music. However, he returned to it via the 2017 Netflix original film 'The Get Down'. In 2020 he starred in Life in a Year with Cara Delevingne. The film received a lot of positive reviews.
Jaden Smith also has a very happening music career. Starting out in 2010, his first project was with Justin Bieber. He rapped alongside the Canadian singer in his song 'Never Say Never'. The song was a hit in many countries and peaked at 8th position on the Billboard Hot 100.
Since then Jaden Smith came out with hit albums such as Syre (2017), Erys (2019), and CTV3: Cool Tape Vol. 3 (2020) with hit singles such as 'Fallen', 'Batman', 'Watch Me', 'Falcon', 'Ghost', and many more. Many of his singles were absolute chartbusters and made it to the top spots on the Billboard charts.
Did Jaden Smith date Tyler The Creator?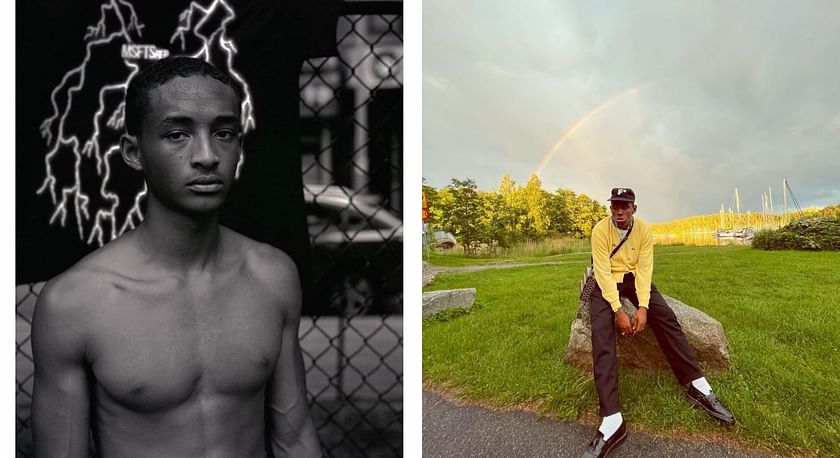 In 2017, during Gnaw Carnival music festival in Los Angeles, Jaden Smith declared that Tyler The Creator is his boyfriend. Jaden then later tweeted that Tyler won't tell anybody about their relationship so he did. To this Tyler responded by saying "hahaha you a crazy n***a man."
Tyler and Jaden have been best friends for a long time. This sudden declaration by Jaden left him and his sexuality being the huge talk of the town. While Tyler neither agreed nor dismissed Jaden's relationship claims, Smith has repeatedly been vocal about being in a relationship with Tyler.
After the Gnaw Carnival music festival, Jaden once again confirmed being in a relationship with Tyler The Creator during his appearance on Apple Music's Beats 1 Radio, The Sunset Tapes: A Cool Tape Story. Jaden said, "I recently said that Tyler, the Creator is my boyfriend, and that's true. So, just so you know".
Jaden has never opened up much on his sexuality and it was not much clear if he and Tyler were actually in a relationship or if were they just poking fun at each other and playing with the audience. After his revelation, Smith was also rumored to be in relationships with models such as Cara Delevingne and Kylie Jenner. However, Jenner and Smith often rebuked these rumors.
Jaden Smith's current relationship status
As of 2022, Jaden is reportedly said to be in a relationship with American model and social media influencer Sab Zada. The rumored couple first sparked dating rumors in September 2020 after they were photographed holding hands on a dinner date.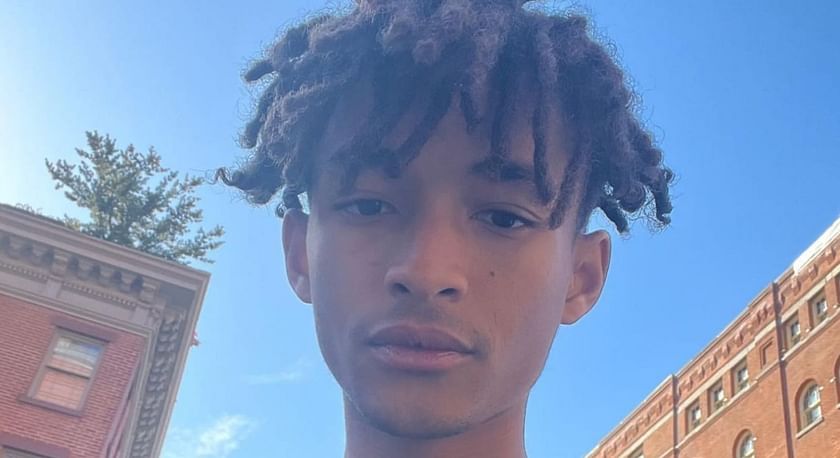 What is Jaden Smith's net worth?
As per the specialized site Celebrity Net Worth, Jaden Smith has a total net worth of $8 million as of 2022.
FAQs
Q What is Jaden Smith's age?
A. Born on 8 July 1998, Jaden Smith is 24 years old as of 2022.
Q. Who has Jaden Smith dated?
A. Jaden Smith is said to have had a lot of previous relationships. Maddison Pettis (2010- 2011), Stella Hudgens (2011-2012), Sofia Richie (2012-2013), Kylie Jenner (2013-2014), Amandla Stenberg (2014-2015), Sarah Snyder (2015-2017). In 2017 Jaden revealed dating Tyler The Creator.
Q. What is Jaden Smith's height?
A. Jaden Smith is reportedly 5 feet 7 inches tall.
Q. Is Jaden Smith gay?
b. Jaden has never openly revealed anything about his sexuality. Hence, it's hard to say.