The case is still unsolved. Orlando Anderson and Christopher Wallace, alias Notorious B.I.G., were the prime suspects in Tupac's murder.
Tupac passed away on September 13, 1996, after being gunned down by an unidentified gunman in a white Cadillac. Four .40 caliber shots were fired from a Glock at Shakur, striking him: two in the chest, one in the arm, and one in the thigh. According to a Los Angeles Times investigation, the case remained unsolved due to reluctant witnesses and little follow-up on gang related leads.
Surprisingly, Orlando Anderson and Christopher Wallace, the two prime suspects, were also killed in a gang war within two years of Tupac's death.
The detailed analysis of the homicide presented by Pulitzer Prize-winning journalist Chuck Phillips of the Los Angeles Times was heavily criticized due to unnamed sources and allegations that were never confirmed. However, the logic and structure of the story with the evidence provided by Phillips was very moving, but once again, untrustworthy sources and the deaths of prime suspects tangled the situation.
What was the analysis given by Chuck Philips?
According to Philips, the murder was carried out by the Southside Crips, a gang from Compton, California. Apparently, Tupac had ties with the M.O.B. Piru Bloods, another street gang that was in conflict with the Southside Crips over territory and certain personal issues. Tupac and his bodyguards beat up Orlando Anderson, a member of the Southside Crips, in the lobby of a Mike Tyson boxing match's venue; as a result, Anderson went to his fellow gang members and demanded retaliation.
Furthermore, Philips claimed that Christopher Wallace, alias Notorious B.I.G., a rapper from New York, had a rivalry with Tupac Shakur and that .40-caliber Glock from which Tupac's murder was carried out was Christopher's. Philips further added that Christopher's rivalry with Tupac escalated to such a level that he even gave $1 million to the Southside Crips for the shootout.
Meeting and discussion with a number of informants led to the detailed analysis and logical structure presented by Chuck Philips. However, the identity of the informants was never disclosed, as they agreed to talk in exchange for anonymity. Thus, the criticism followed, as no one could check the authenticity or reliability of the sources.
What happened on 7th September, 1996?
Together with Marion "Suge" Knight, the CEO of Death Row Records, Tupac Shakur went to the Bruce Seldon vs. Mike Tyson boxing match at the MGM Grand in Las Vegas, Nevada. After the fight, Travon "Tray" Lane, a member of the Compton, California-based M.O.B. Piru gang, noticed Orlando "Baby Lane" Anderson, a member of the opposing Southside Crips gang, in the MGM Grand lobby.
Anderson and some Southside Crips members' tried to rob Travon in a Foot Locker shop earlier that year, in May 1996. Shakur was informed by Travon, and he in turn attacked Anderson in the lobby. Anderson was knocked to the ground when Shakur questioned him if he was from the "South" (Southside Crips). Anderson was attacked by Shakur, with assistance from Knight and their group. The skirmish was recorded on the video surveillance system of the hotel's security.
Following the incident, Shakur checked back into his hotel, the Luxor Las Vegas. He told his girlfriend Kidada Jones about the recent fight, and then Shakur changed into a different outfit and drove off with Knight in a BMW sedan to Club 662, which was owned by Knight, to perform at a charity event.
Shakur and Knight were stopped on Las Vegas Boulevard at 11:05 p.m. (Pacific Time Zone) by officers of the Las Vegas Metropolitan Police Department Bike Patrol for playing their car audio too loudly and missing license plates. The plates were discovered in the car's trunk. A few minutes later, they were released without being cited.
At 11:10 pm, a car with two women inside pulled up on their left side while they were stopped at a red light at the crossroads of East Flamingo Road and Koval Lane in front of the Maxim Hotel. The two women chatted briefly with Shakur, and Shakur invited them to come to Club 662. Later on, a white, four-door late-model Cadillac approached Knight's right side around 11:15 p.m. The shooter opened fire on Shakur's BMW while sitting in the back of the Cadillac with a.40 Glock 22. Four shots were fired at Shakur, and one of them entered his right lung. Knight received a splitter or shard to the head. Even in such a grave condition, Knight was able to drive the car for a mile, after which police officials took them to the hospital.
Tupac was immediately given a massive dose of painkillers, putting him into a medically induced coma. He spoke for the first time after Kidada Jones came to see him and chatted for a while. Kidada recalls that his eyes were swollen and filled with mucus. Officials asked him about the identity of the person who shot at him, but he was non-cooperative and said nothing. Six days later, he died of cardiac arrest.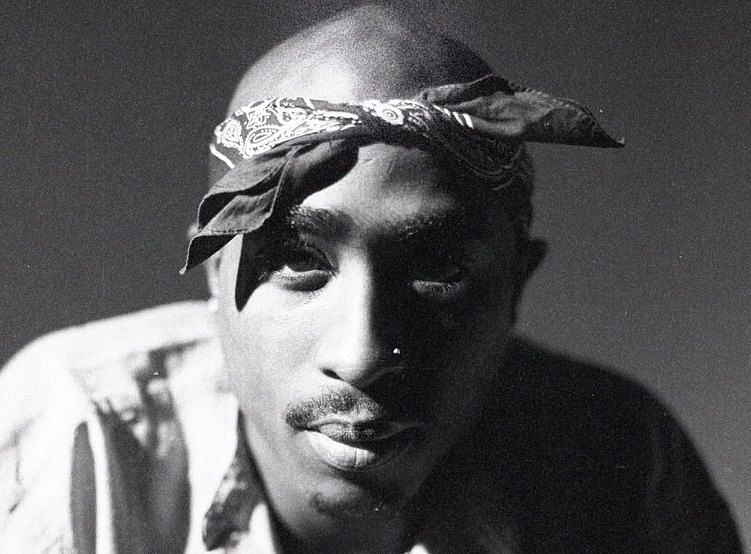 Why isn't the case solved yet?
The day after the shooting, on September 8, Knight was discharged from the hospital but did not speak until September 11. He admitted to the police that the night of the shooting, "I heard something, but I saw nothing." Knight's remark, according to an official spokesman, did nothing at all to advance the inquiry. When Shakur was hospitalized, the police reported having no leads. During the week, Sgt. Kevin Manning claimed that Shakur's crew did not offer "a whole lot of cooperation" to police.
In 2014, a policeman who claimed to have seen Shakur in his final moments said that Shakur had refused to say who had shot him. Shakur replied, "Fuck you," to the officer when he was asked if he had seen the individual or individuals who had shot him. Marion Knight and Alexander (Shakur's bodyguard), who were there with Tupac during his final moments, as well as the paramedics and other cops present, did not claim to have overheard Shakur utter those comments.
FAQs
Q. What was the net worth of Tupac Shakur?
A. Tupac's net worth is estimated to be $200 thousand, at the time of his death in 1996.
Q. Was Tupac Shakur killed by a mistake?
A. Knight claimed in 2017 that he may have been the target of the assault that killed Shakur and that it was a hit on him as part of a failed coup to take over Death Row Records. But, it is just a statement, with no confirmation by authorities.
Q. Was Notorious B.I.G. really involved?
A. Christopher denied any involvement and provided alibis that when the shootout took place, he was in New York recording a song.