Rio Olympic course pleases rowing legend
643 //
10 Mar 2013, 13:56 IST
Rio de Janeiro, March 10 (IANS):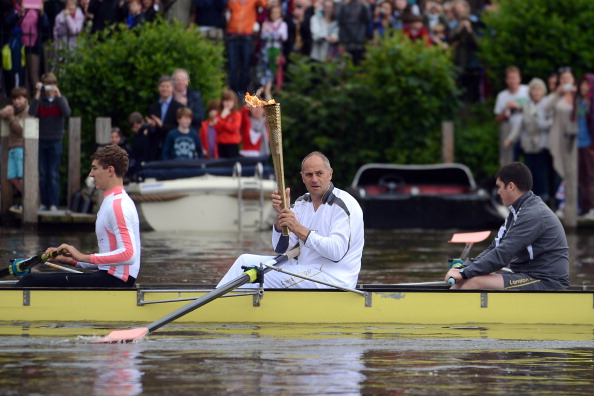 Legendary British rower Steve Redgrave took to the water at Brazil's Olympic rowing course, saying he was so impressed with the venue that he may consider coming out of retirement to compete in 2016.
However, Redgrave, at 50, is obviously doubtful that he will be seen with an oar in his hands in 2016 Rio Games. The Briton won five gold medals at five successive Olympiads.
The Laureus World Sports Academy member praised the rowing basin which is to be used in the Games three years from now.
Lagoa Rodrigo de Freitas, the lake that will host the Olympic rowing, nestles against a spectacular backdrop of soaring cliffs, the Tijuca forest and Christ the Redeemer statue atop Corcovado mountain.
"It is a marvellous setting, it is absolutely stunning. The scenery is fantastic. It is very rare that rowing gets to compete in the middle of a city and here in Rio you've got that. Spectators are going to love it and the Olympic rowers are really going to enjoy it," said Redgrave.
"It was certainly nice to be out on the Olympic course. There are not many Olympic courses that I've actually rowed on and not won, so maybe I'll make a comeback in three years' time," added the Briton, who has five gold and one bronze Olympic medals to his name.
"I think Rio will do a fantastic job. Many people said London was the best Olympic Games there have ever been. I'm going to be biased and agree on that because, obviously, it is where I'm from and I was involved with the Organising Committee.
"The London Games is a very tough act to follow but I'm sure Rio will do it their way, in a different way, and it will be very special. We certainly enjoyed that with the London Games, and I'm sure Rio will do the same."