Could Romania upset South Africa in their Rugby World Cup round 2 clash on Sept. 17?
South Africa's matchup against the East Europeans could be a one-sided scoring fest in the Springboks' favor. Their rivals enter the fixture as the underdogs by a country mile.
The defending world champions boast far more experience and quality in their Rugby World Cup squad. While Romania doesn't feature many notable players, South Africa has an abundance of world-class talent at their disposal.
Nonetheless, given Fiji's near upset over powerhouse Wales in round 1, anything is possible. On that note, here're three ways how the Springboks could be in trouble on Sept. 17.
---
How Romania could pull an upset on South Africa in Rugby World Cup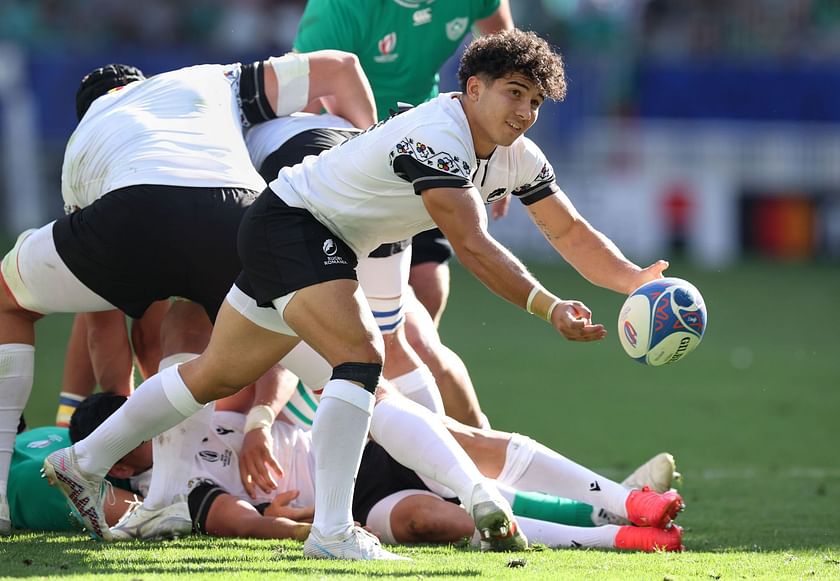 Here are three ways:
#3) Romania topples South Africa's dangerous rush defence
As South Africa have shown in their warm-up game against the All Blacks as well as their round 1 fixture against Scotland, they love to pressure when defending. They favor rushing up on the opposition's attack to disrupt any potential rhythm or momentum.
While they indeed caught the Kiwis and Scottish flat-footed with this tactic, the Romanians have now had ample chance to watch and learn.
Although high-pressure defence tends to be more effective than conservative defending, there's one weakness in the approach. If not managed well, one leaves a lot of room right behind the defensive line to be exploited with a simple chip-kick.
Defences usually counter that by having their scrumhalf hang back right behind the charging line. That discourages attacking flyhalves from using chip-kicks, but there's usually additional room wider behind the defensive line as well.
Moreover, not only do South Africa press extremely hard, they rarely maintain a consistent line when pressing. One defender often shoots out ahead of the rest to apply maximum pressure on the first receiver.
While this kind of pressure on the first receiver indeed disrupts the attacking flow, it could be countered by making simple tactical adjustments to absorb the pressure.
If Romania can absorb the Springboks' trademark press, not only will they have spaces in behind the defence to exploit, they will have holes to exploit in the defensive line itself.
---
#2 Romania matches South Africa's high-intensity play
The Green and Gold's high-intensity style of play speaks to their extreme level of fitness. Not only is it evident in their high-pressure approach to defending, it's evident in their hard-hitting attack.
Apart from their disruptive defence, the Springboks possess a dangerous blend of power and finesse in attack. The strength combo of Damian De Allende and Jesse Kriel, with the speed and skill of flyhalf Manie Libbok and back trio, make for a vaunted challenge. Moreover, their high-intensity approach to play gives them a competitive advantage not many Rugby World Cup teams can contend with.
However, the concept of playing high-intensity rugby is fairly simple. It involves an aggressive gameplan that demands a high level of team fitness. While it's difficult to maintain, it's not impossible. With the Springboks having already laid out the blueprint, Romania is in a favorable position to learn from their rivals.
If the underdogs can manage their fatigue and give the Boks some of their own medicine, the defending world champions could be in for a long day in round 2 of the Rugby World Cup.
---
#1) Romania adopts a gameplan that emphasizes ball possession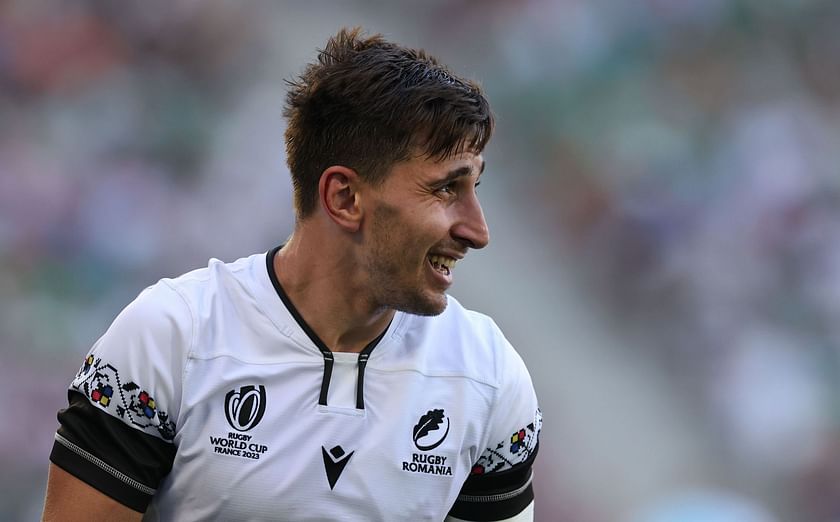 There's one factor that could be crucial if the Europeans aim to have any remote chance of curbing the onslaught of the Green and Gold in their Rugby World Cup round 2 clash: they cannot give the ball away.
With the way South Africa can dominate with their forward pack that nearly weighs 1 ton, it's not going to take much of Manie Libbok and the rest of the Bok backline to run wild on the underdogs' defence.
However, if the Romanians can hold on to the ball, they stand a chance to stay within range of the South Africans on the scoreboard. With their inferior players, they could be in for a physical beating. They will likely get driven backwards more often than not, but if they can secure their rucks, at least they will have a strong foundation to figure out an attack from.
With ball possession secured, the men in yellow can focus on setting up pods and finding the right timing to release balls out the back for the backline to exploit spaces out wide.
---
Overall, it'll be a tall task for one of the lowest-ranked teams at the 2023 Rugby World Cup, but if the underdogs can zero in on the right elements, South Africa could be in for a surprise.