After two years of darkness, Asha Roy returns in style
4.37K //
08 Apr 2013, 11:56 IST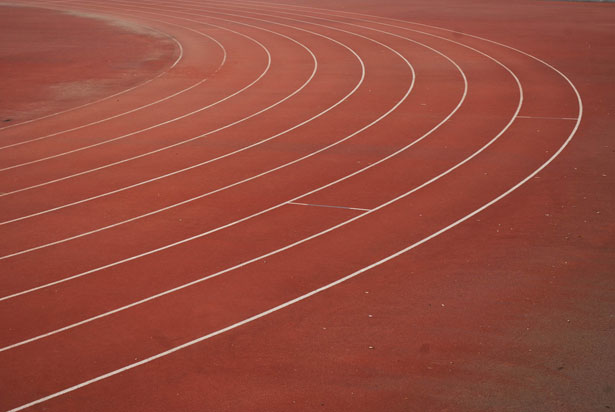 Can you remember Asha Roy? She is the lanky girl from Singur, West Bengal who created history the year before last, clinching gold medals in both the 100m and 200m events at the Open National Athletics meet at the Yuba Bharati Krirangan. Roy clocked 24.33 seconds in 200 meters and 11.80 seconds in the 100 meters. 
But inspite of the laurels, it took almost one year for Roy get a job.
Roy, like the hundreds of promising athletes of Bengal, has the same story of being in dire distress. Her father was once a farmer. But for last couple of years, after the severe political debacle in Singur between Tata Motors and the state government led by left front, Roy's father had to lose his own land and he started selling vegetables in local market. With such a dire financial distress, it was almost impossible for the 20-year-old girl to continue pursuing the sport. Today Roy, while recollecting those days, credited her first coach Prabir Chandra saying, "Had Chandra sir not been there, I could not have continued. My parents often pressed me to leave athletics and start earning. Chandra used to help me regularly by arranging breakfast for me everyday. He had even regularly given money to my father."
Despite having created history with two consecutive gold medals in the Open Nationals, Roy was in the dark as she was not getting the job. A lot of fake promises regarding a job were made. A few Kolkata-based companies approached her to join them as a brand ambassadors, but all these advances came to naught. Between January 2011 and February 2012, Roy had almost decided to quit the game and join her father. South Eastern Railways finally salvaged her dream of becoming a sprinter. Roy joined the office in February 2012.
After a span of two years, Asha Roy again proved her mettle and determination last Saturday in Patiala by winning the 200 meters gold in style in the second Indian Grand Prix championship. She improved her previous best of 24.33 seconds in the 200 meters and set a new meet record, clocking 24.23 seconds.
The present national coach Tarun Saha said, "I have applied a few special exercises for the last one year during the training at SAI centre in Bengaluru. Among the special exercises, one was a cell building exercise to gain additional strength in sprint and in 200 meters. And Asha has such a tremendous zeal to excel in her event that she has been able to adopt all these special exercises."
The national coach is now expecting a medal from the athlete in the forthcoming Asian Track & Field international meet, likely to be held in Ranchi in July. But at the same time, he stated, "According to Asha's running style, she has a potential of reaching international level only in 200 meters. So from next year, she will concentrate only on 200 meters."