First edition of Chennai Pink Run ends in style
1.02K //
11 Mar 2013, 20:09 IST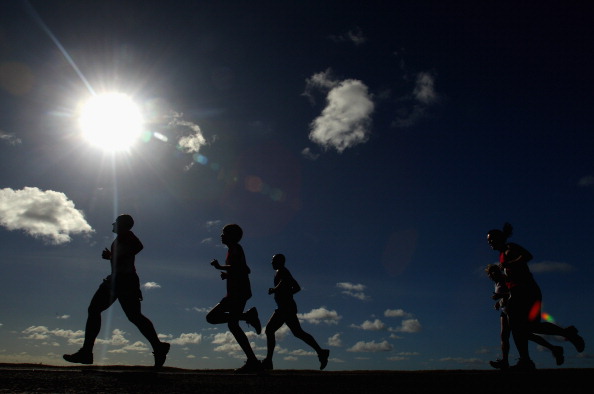 "toss sportz eventz" in association with "Anna University Sports Board" conducted "Chennai Pink Run 2013", a women's running event in connection with the International Women's Day. The event was held on March 10, 2013 in the Anna University Campus at 6.30 am.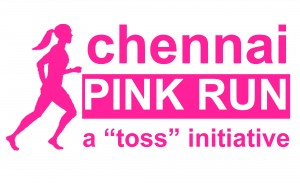 With around 250 women participating in both the 3 kms and the 5 kms run categories, the aim of this running event was to raise awareness about "women's empowerment and safety". The event saw participation of women from 5 years to 65 years from all walks of life like school and college girls, corporate women and homemakers who all showed a great deal of enthusiasm.
Chennai Pink Run is an innovative initiative which combines running, fitness, health, and lastly a social cause emphasizing on women empowerment and safety.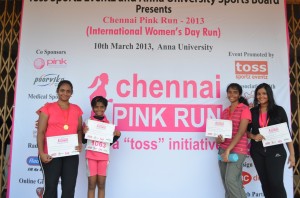 The event was a first of its kind, a stand-alone women's running event in the city which was organized to commemorate the occasion of the International Women's day.
Speaking on the event, M. Rajalingam, founder-director of toss sportz eventz said, "The idea was not just about creating awareness about women empowerment. There was also the fitness element as well. It's also about promoting the idea of women focusing on their health, whether that's through running or walking.
I am sure that the running events like Chennai Pink Run will also help to highlight the endurance and willpower of women in all walks of life."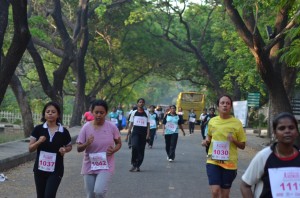 The reason for the participants who ran in this event had been various. Be it for fun, or just for running, or for a cause, the event was just for women. The event was completely for the women, for them to enjoy the run, socialize and also to highlight their enduring capacities.
The event was a part of the initiative "femme sporting series" organized by "toss sportz eventz". The aim of the initiative is to promote sports participation among the women.
M. Rajalingam also said, "The main attribute of a running event is that, it combines both the sports and the lifestyle elements, thereby encouraging more women to lace up their shoes and start running and to prove the world that nothing is impossible. And I hope that we achieved that through this event. And I am also happy to witness more participation from the women audience from the city. And the response for the initiative was overwhelming."
The event was co-sponsored by Pink fitness, Poorvika mobile world. SRM Specialty Hospital was the medical sponsor and Love for chocos was the online gifting partner.