Going 'Beyond the Finish Line': A platform for the un-told stories of Indian Sport
1.65K //
19 May 2015, 11:13 IST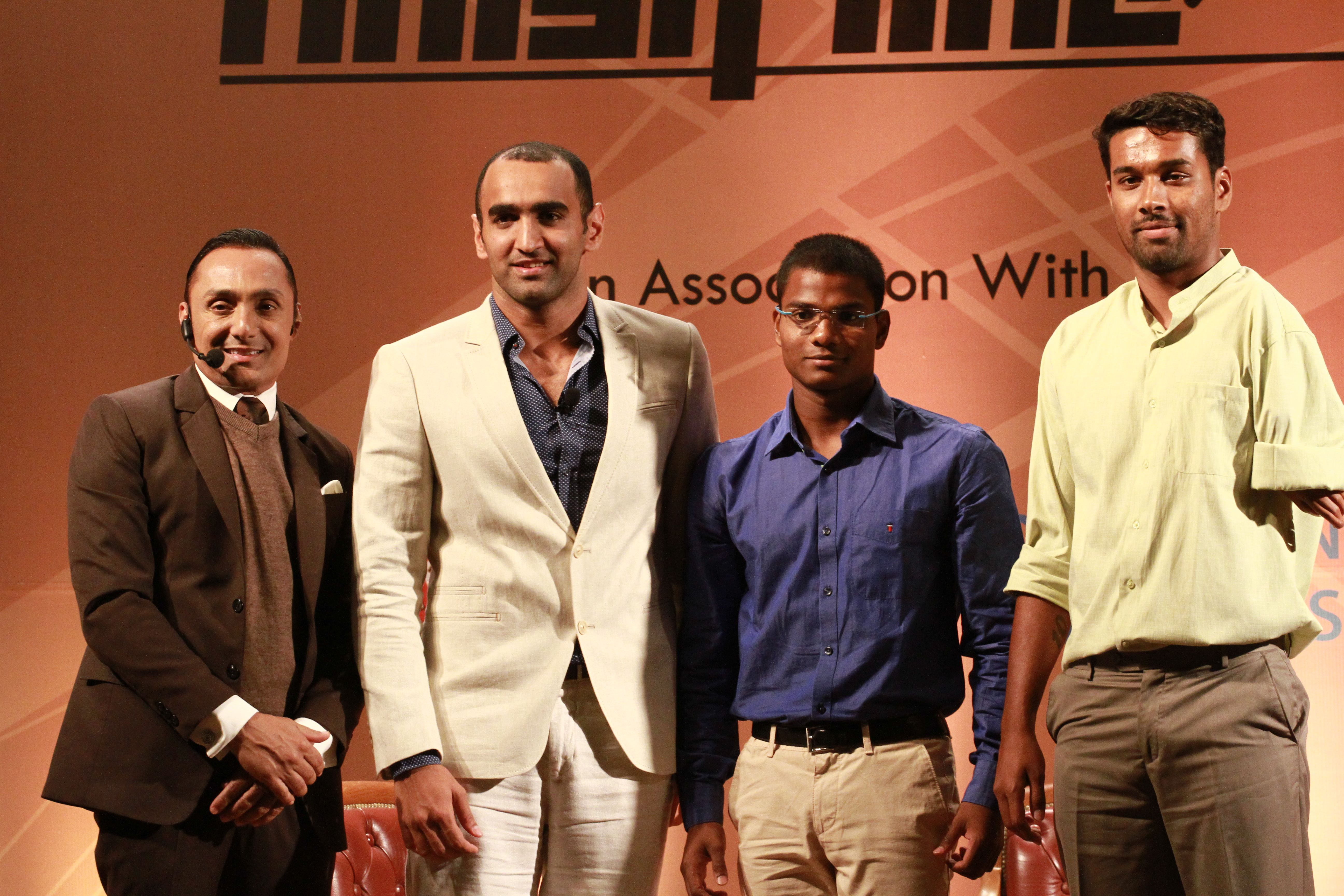 Bangalore, 15th May 2015: At the onset of the TCS World 10K, Procam International, hosted an evening to celebrate the joys of sporting excellence. Held at the ITC Windsor, Bengaluru in association with Kingfisher Premium & Tata Consultancy Services 'Beyond the Finish Line (BTFL)' is a platform to Recognise, Reward & Reinforce catalysts of Indian Sport. The show is scheduled to be telecast at 3.30pm on the 31st of May 2015 on NDTV 24x7.
The Bengaluru chapter of BTFL was the Event's fourth edition and celebrated the accomplishments of Olympic prospect Sandeep Sejwal and Paralympic Medal prospect, Sharath Gayakwad.
Hosted by Actor, Director, Sportsman and Social Activist Rahul Bose and directed by Ken Ghosh, the evening was a compilation of intimate conversations with the forces behind the athletes - the coaches, the families and the cornerstones that enable them to be the success stories that they are today.
Commenting on Kingfisher Premium's association with BTFL, Gurpreet Singh, Assistant Vice President - Marketing, United Breweries Limited said, "Kingfisher has been a frontrunner in associating with a variety of sporting events, ranging from athletics to cricket & football. As a brand, we believe in being a catalyst in shaping the sporting landscape of India and are delighted to be associated with a premier running event such as the TCS World 10K. We look forward to an engaging session with sporting icons from across the world at Beyond the Finish Line."
On the first year of association, Vishal Jhunjhunwala Head - Corporate Brand and Events, TCS said, "We are always delighted at the efforts Procam International initiates to start dialogue and debate on sport. Beyond the Finish Line as a platform has always been a great voice for the stories of Indian sport. Our support to Procam International for this event is an extension of our commitment to being a catalyst in the sporting landscape of India and we are always eager to be participants in conversations that reward excellence and challenge status-quo."