Kathrine Switzer: The woman who defied the odds
1.35K //
07 Nov 2012, 10:35 IST
Did you know?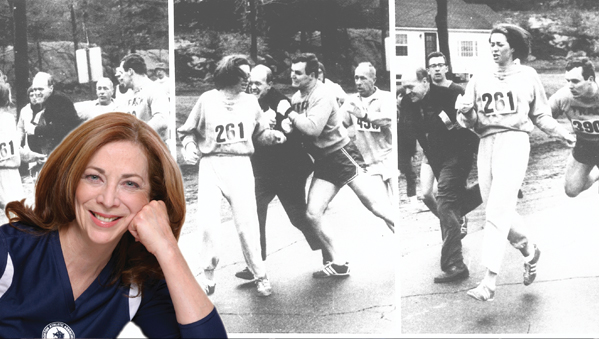 In 1967, Kathrine Switzer was the first woman to run and challenge the all male tradition of the Boston marathon. This created quite an uproar in the orthodox section of the society then.
As soon as it was realized by the organizers that a woman was running the race, Jock Semple, one of the organizers, came after Switzer and shouted to her, "Get the hell out of my race and give me those numbers." Around that time, it was huge thing in USA for a woman to run a race that was a privilege available to only men. However, thanks to Switzer's boyfriend and few other male participants, she was able to complete the race as they pushed Jock Semple away and made sure that she was able to reach the finish line.
The photographs made world headlines and this incident was not taken lightly by the Amateur Athletic Union and male chauvinists. As a result of her actions, women were barred from all the competitions with male runners. This move was taken in the hope to dampen the spirits of women like Katherine Switzer. But what was not realized by the people that women like Switzer cannot be stopped and she continued the movement to make sure that women were treated equally and allowed to participate in races. In 1972, Amateur Athletic Union finally agreed to allow women to participate in the event.
Kathrine Switzer later won the NYC marathon in 1974 with a time of 3:07:29.
In a recent interview with BBC, this is what she said about the life changing experience of 1967:
"He [Jock Semple] came back and grabbed me again. He had me by the sweatshirt and I was trying to get away from him. He was pulling me back when all of sudden, my boyfriend, Tom Miller, came running full tilt and hit this race official with the most beautiful cross-body block you could ever imagine, and sent him flying through the air.
Arnie's eyes got huge. He said: "Run like hell," and down the street we went.
I was crying, I was so terrified that my boyfriend had hit this official. I was embarrassed and really, really scared.
I realised at that moment that everything had changed. Suddenly it became a contest of proving that women could do it.
The official was trying to throw me out of the race simply because I was a woman. He didn't believe I was serious or that I was entitled to be there.
He had shamed me so much in front of the whole world. And then that turned to anger and I was so determined that nothing was going to stop me.I deserve to be here. If I can do the distance then why not? It's a public road. About 20 miles (32km) into the race, I came to the conclusion that when I finished, I was going to try to be a better athlete and try to create opportunities for women so they would experience the same sense of power, strength and freedom that I had.
When I crossed the finish line, it wasn't like "Wow! I did it – I did my first marathon". It was like "Wow! I've got a life plan!"
It is examples of women like Katherine Switzer that continue to inspire the young generation even today. It gives me shudders to think how our society was male-dominated once upon a time and the way females were treated. Things that we take for granted in today's world are because few women like Kathrine Switzer showed the courage to stand up to the authorities and defy them!
On behalf of the women community, I bow to this courageous lady for her guts and boldness. If anything we can learn from her is to stand upto our beliefs and follow our dreams irrespective of what the so called orthodox experts of the society have to say against us. And that's why they say:
Any intelligent fool can make things bigger and more complex. It takes a touch of genius – and a lot of courage – to move in the opposite direction.
If you have any questions, please leave a comment or mail me at apekshaha@gmail.com