Kenya's runners delay US visit in face of Sandy
679 //
01 Nov 2012, 17:12 IST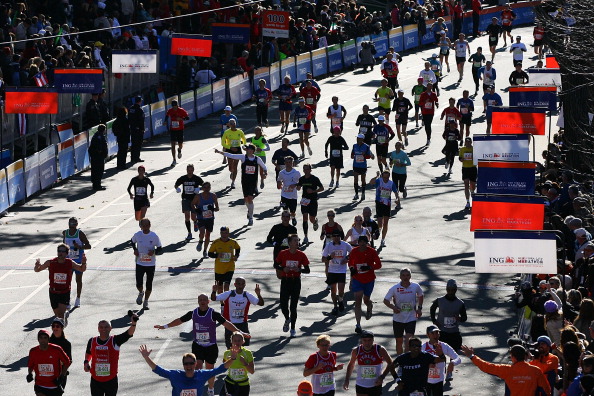 LONDON - Elite Kenyan runners penned for Sunday's New York Marathon had delayed leaving the country even as organisers continue battling to have 50,000 runners start the race following the Superstorm Sandy.
According to Athletics Kenya president Isaiah Kiplagat, the federation was awaiting communication from organisers on whether it was safe for them to fly out to the Big Apple collaterally damaged by the superstorm that passed through the American East Coast Monday, reports Xinhua.
"They are still around (in Nairobi) waiting to be told of their travelling plans and I can confirm none of them has left the country yet," Kiplagat said Wednesday.
"We expect communication from them by Thursday so that we can be certain that our athletes will be safe. What happened there is very unfortunate and we understand the pain organisers are going through."
Berlin marathon champion Geoffrey Mutai, who is scheduled to travel to New York Thursday for his coronation as the 2011/2012 World Marathon Majors winner, said they were disturbed about their prospects to make it there in time.
"I have seen what happened there on television and it was a huge blow to the city. My colleagues left here (Eldoret) Tuesday but I understand their flights were held back."
New York Road Runners president and CEO Mary Wittenberg was quoted as saying that the race would be used to showcase the resilience of New Yorkers after they were hit by the largest storm ever recorded.