Man dies, dozens injured during Tel Aviv's half-marathon
743 //
15 Mar 2013, 15:50 IST
Tel Aviv, March 15 (IANS)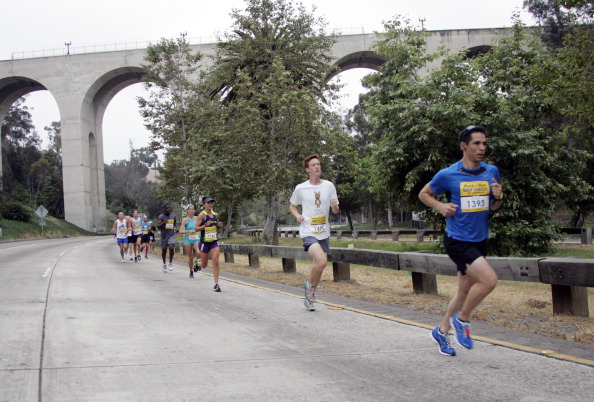 One person died and more than a dozen were seriously injured Friday after experiencing heat stroke while running in the Tel Aviv half-marathon, held in scorching heat of 35 degrees Celsius.
A 29-year-old man lost his life during the half-marathon (10 km), which took place instead of the full marathon (42.2 km) which was scheduled but was postponed due to the extreme heat.
Magen David Adom (MDA) rescue workers evacuated 15 seriously injured runners to nearby hospitals and over 50 people overall were given medical attention throughout the half-marathon.
Several of the seriously injured runners are ventilated, MDA spokesperson Zaki Heller told Xinhua.
"MDA services took care of runners who passed out. Five of the injured people sustained serious injuries and one of them is fighting for his life," Heller said.
"These are all young people, in their 30s, suffering from hyperthermia. This year the cases are very difficult," he added.
The marathon started at 5:30 a.m. and 35,000 people took part in it.
Two years ago, a 42-year-old man who ran the city's marathon died after suffering from hyperthermia, in April 2011. That year, 15 people needed medical attention, three sustained serious injuries.