Spanish runner shows sporting spirit to let Olympic medallist win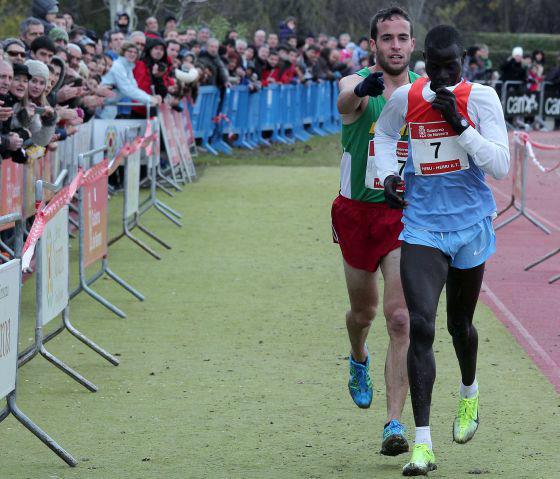 While participating in a cross-country race in Burlada, Navarre, Spanish athlete Iván Fernández Anaya was running second, behind leader Abel Mutai. As he was about to finish, he noticed that the Kenyan runner had stopped about 10 meters before the finish line, thinking he had already crossed it.
Fernández Anaya made a  quick effort to catch up with the London Olympics steeplechase Bronze medallist, but instead of taking advantage of the situation and finish first, he stayed behind the Kenyan and guided him to the line and let him finish first, by using hand gestures.
After the race, Fernandez Anaya, champion of Spain in 5,000 meters in promise category, said, "But even if they had told me that winning would have earned me a place in the Spanish team for the European championships, I wouldn't have done it either. I also think that I have earned more of a name having done what I did than if I had won. And that is very important, because today, with the way things are in all circles, in soccer, in society, in politics, where it seems anything goes, a gesture of honesty goes down well"
"At the beginning: unfortunately, very little has been said of the gesture. And it's a shame. In my opinion, it would be nice to explain to children, so they do not think that sport is only what they see on TV" , the Basque athlete added.
Nandini Kumar says, in a counter-argument,
"I don't know what to make of it. If I were a moral science teacher, I would endorse it but as a sports person… winning is everything and the only thing ! There's nothing more or nothing less to it !"
"Maybe this race didn't have enough prize money so he purposely gave it up!'
Watch the runner's gesture of honesty below -