TCS to sponsor top 2 male & female runners for NYC Marathon
1.98K //
16 Jan 2015, 19:59 IST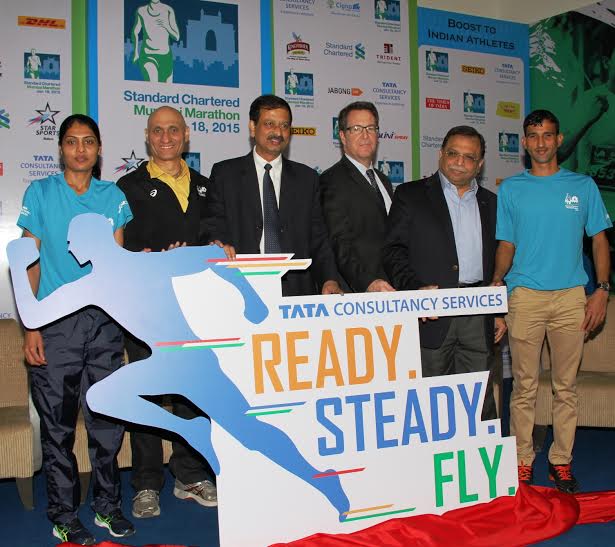 Mumbai: Tata Consultancy Services (TCS) has quite a long history with marathons globally and has been specially associated with the Standard Chartered Mumbai Marathon. This year TCS announced a special initiative to raise the bar for marathon running in India, which would be beneficial for Indian athletes. Vivek Singh, Jt. MD. Procam International said "I am very delighted with the way Standard Chartered Mumbai Marathon has revolutionized running as a sport in India and reached its 12 edition, being successful beyond our dreams. This would not have been possible without the support of AFI &our partners like TCS."
"TCS is very proud to be associated with the Standard Chartered Mumbai Marathon in the city of Mumbai, that's where our (TCS) headquarters is, and we are associated with this marathon for the last eight years or so. It has been a very proud moment for us. There is a lot of participation in the marathon and if you look at TCS itself, from long distance running point of view, our CEO Natrajan Chandrasekaran is an avid runner and has participated in multiple marathons. Apart from that there are many others from TCS who are definitely taking interest and will be participating in this marathon," said Mr. Ajoy Mukherjee, Executive Vice-President and Global Head of Human Resources of TCS at a media briefing on Friday.
"I am pleased to announce that the Elite Indian runners, basically the top two male and female runners will be sponsored to participate in the TCS New York City Marathon in November. TCS will ensure that the athletes will be put through a specific program under the supervision of the Athletic federation of India (AFI)," Mukherjee further announced.
Adille Sumariwalla, President AFI, said, "I am really pleased by this announcement. Running is now growing and transforming into a mass movement in India. I would like to thank Procam for convincing TCS to sponsor our Indian athletes to participate in the NYC Marathon. It would be great opportunity for our athletes to compete with the best in the world and in different conditions which are not the same here," Sumariwalla mentioned.