Ronjan Sodhi to be supported by Anglian Medal Hunt following closure of Mittal Trust
2.34K //
13 Mar 2014, 17:44 IST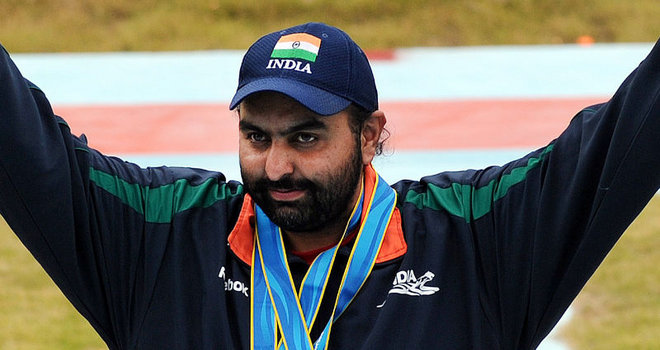 Sports management firm Anglian Medal Hunt Company has decided to take up the mantle of providing support to ace shooter and world champion Ronjan Sodhi, after the abrupt closure of Mittal Champions Trust (MCT). The Times of India reports that along with Sodhi, two more top athletes are also likely to be signed by AMHC shortly.
The CEO of AMHC, Maneesh Bahuguna has confirmed that the Rajiv Gandhi Khel Ratna award winning shooter has already been signed up, while stating that talks with a couple of other sportspersons are in the final stages.
"You can say Ronjan is confirmed, and there are 1-2 athletes who we are in touch with. We can't disclose the names as yet, as the contracts are not signed," Bahuguna said.
Sodhi, who is delighted to have been signed by AMHC, said: "I am very happy to be a part of it, and there should be more such initiatives, especially for the young talents."
While Indian fans would be heartened to know that such quick replacements are available for athletes left in the lurch by the closure of the MCT, the support they receive from these alternate sources might not be on the same scale as that provided by the Mittal trust.
Bahuguna said, "We have very limited budget. They (MCT) are big scale and they spent a lot. We want to help the athletes. Say, for example, we can provide the cutting edge to mind training… more hands-on approach, a bit about the nutrition part.
"We don't do major marketing, as we feel that takes away the focus."
As of now, the marketing firm has 26 athletes contracted to them, with some of them being as young as 11 years old.
"We focus a lot on grassroots but there are a few seniors like Anissa Sayed (shooter). There are two more shooters, Mampi Das and Samarjit Singh," Bahuguna said.
The MCT was a non-profit trust financed by billionaire Laxmi Mittal and was inaugrated in 2005. Through the years it has been instrumental in the success of Indian athletes at the global stage. It helped Abhinav Bindra bag the gold medal at the Beijing Olympics in 2008, while also helping Yogeshwar Dutt win the bronze medal at the London Olympics.
Over the years, many of the country's top athletes were funded by MCT; these included two Olympic medallists, 16 medal winners at the 2010 Asian Games and 12 medallists at the 2010 Commonwealth Games.
The abrupt closure of MCT has dented the hopes of Indian sportspersons who were aspiring to conquer the Commonwealth Games and Asian Games later this year.