Heena Sidhu strikes gold again at Asian Championships in Kuwait
Heena Sidhu strikes gold again at Asian Championships in Kuwait in 10m Air Pistol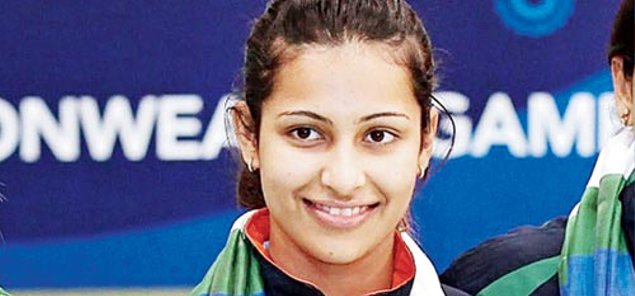 Indian pistol shooter Heena Sidhu continued her fine run of form from last year at the 7th Asian Championships at Kuwait City in Kuwait to emerge with the gold in the 10m Air Pistol event.
Sidhu started off brightly from the get go, shooting a 31.4 in the first round of the first stage, which was the highest score of the round. She never relinquished the lead at any moment from then on as she shot a 61.3 overall in the 1st Competition Stage to qualify as the leader.
In the 2nd phase, which was the Elimination Stage, where the lowest ranked shooter would be eliminated, the competition got more intense as the Chinese duo of Chia Ying Wu and Yamei Huang began exerting some serious pressure on the Indian with high scores in the 10 region.
But Heena still managed to keep her nose ahead, leading by 0.7 points over Wu after Round 1 of the 2nd stage. Huang, after shooting impressively in round 1 of the 2nd stage, shot 8s in the next round and was eliminated.
One by one, the remaining field slowly dropped off, as the fight for gold narrowed down to a battle between Heena and Wu. They were the last two women remaining and the Chinese reeled Heena in by shooting in the high 10s in the closing rounds. But Heena hung firm and kept her composure to shoot good scores in the penultimate and final rounds to emerge the winner by 0.4 points, with a total of 181.1 to the Chinese's 180.7.
Heena is the current world record holder in the event with a score of 203.8 that she shot in Munich in November last year. After initially being considered only a provisional record, the ISSF recently ratified the achievement and anointed her the world record holder in February this year.
Shweta Chaudhry was the other Indian in the fray; she finished a commendable 5th. This is the second gold for India after Pooja Ghatkar won gold on Sunday in the Air Rifle event.