Ski star Vonn banned from racing against men
615 //
04 Nov 2012, 17:37 IST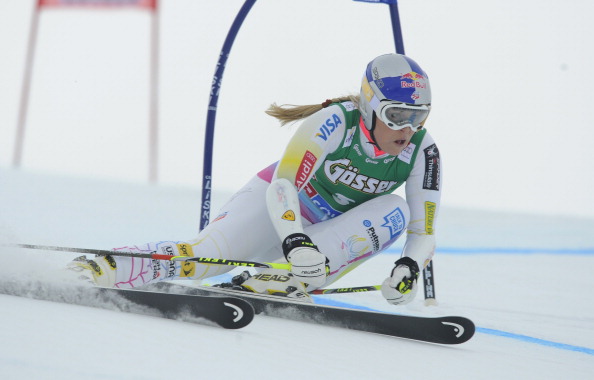 Moscow - Women's downhill skiing champion Lindsay Vonn has been denied the chance to race in a men's World Cup event.
Vonn, 28, is the dominant force in women's skiing with four overall World Cup titles and had hoped to test herself against the men at Lake Louise in Canada Nov 24, predicting she could finish in the points.
Officials from the International Ski Federation (FIS) turned down Vonn's request, saying that there should be a strict gender barrier in the World Cup.
"The Council respected Lindsey Vonn's proposal to participate in men's World Cup races and confirmed that one gender is not entitled to participate in races of the other and exceptions will not be made to the FIS Rules," the FIS said in a website statement.
The federation said she could be a forerunner, who tests the course but does not compete.
"She is welcome to submit a request to the Organising Committee and jury to be a forerunner."
The American's bid had been backed by the United States national federation and the head of the Canadian federation.
Vonn has not responded to the decision.