5 Olympic Games that proved disastrous for the host nations
119.23K //
Timeless
Indian Prime Minister Narendra Modi put paid to all speculations surrounding a prospective bid by India to host the Summer Olympics in 2024. Following IOC Chief Thomas Bach's announcement that India wasn't in the race for the 2024 Olympics, speculations as to why India is hesitating have been doing the rounds. Given India's precarious economic condition today, hosting the Olympic Games could be an extravagance India can ill afford. While all nations across the face of the globe covet the honour of hosting the Olympic Games, few realise the costs, human and economical, that playing host to the quadrennial sporting extravaganza entails. While many countries have successfully turned the Olympic Games into highly lucrative affairs, that have bolstered the economy of the respective countries, many others have been left in a ramshackle state following the heavy costs of mounting an event as colossal as the Olympics. As many sceptics in Russia are lending voice to their sense of foreboding that hosting the Football World Cup in 2018 might end up bankrupting the nation, we take a look at five Olympic Games that brought the host nations to their knees.
#1 2004 Athens Summer Olympics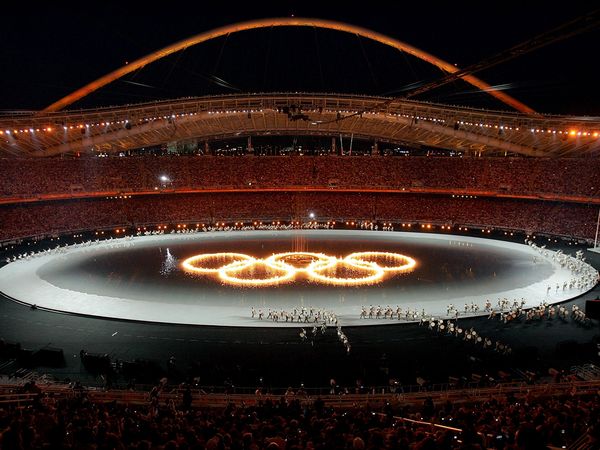 In 2000, Australia had spent nearly 4.8 billion USD for the Olympics. Four years down the line, Athens had to spend nearly four times as much, as the games returned to its traditional home after 108 years.
Many media reports claimed that Greece spent as much as $32 billion on the Olympics. While this may seem like a gross exaggeration, even the rather conservative estimate of $15 billion is staggering. Among the biggest problems that Greece faced following the Olympics was that, all the infrastructure, including the umpteen numbers of residential complexes that had been built for the athletes and spectators, went to waste, following the games and the government was left with property that was worth nothing.
The high costs that Greece incurred as a result of hosting the Olympics played a vital role in precipitating the country's economic meltdown., which occurred in 2009.