ISL: Mumbai City FC 1-0 Delhi Dynamos - 5 talking points
2.52K //
05 Nov 2014, 23:39 IST
Nicolas Anelka scored the decisive goal to hand Mumbai victoryMumbai City FC registered a second win on the trot beating the visiting Delhi Dynamos 1-0 in front of their home fans at the D.Y. Patil Stadium. On the flip side, it was two straight losses for the Delhi outfit after having suffered their first loss in the tournament only this past Saturday. In a game that started slowlybeforepickingup pace in the second half, there was plenty to talk about, the major ones being:
#1 Delhi\'s contagion plan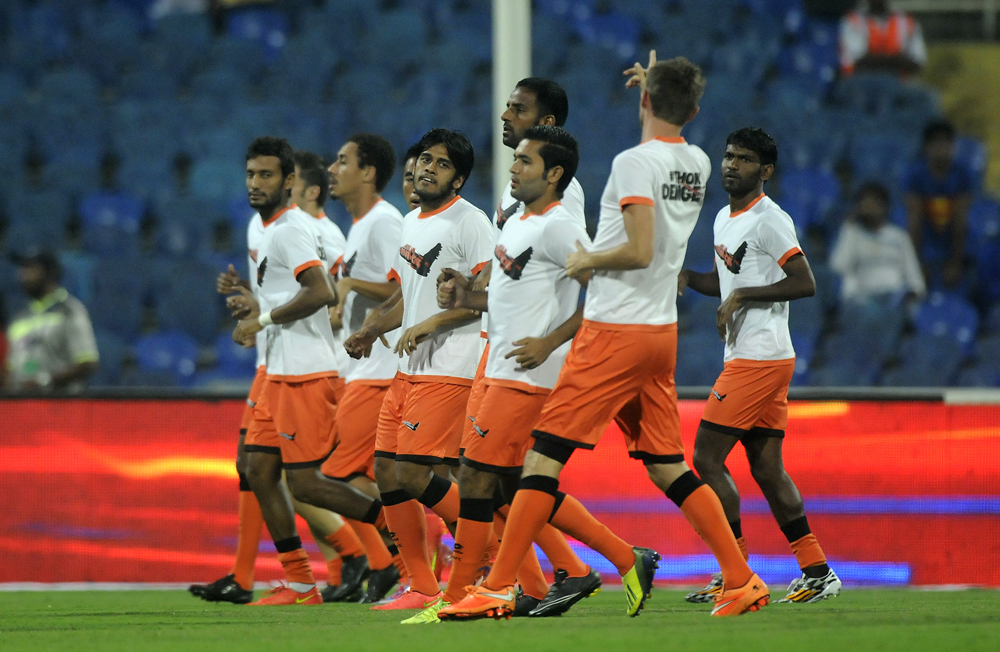 The Delhi Dynamos and coach Harm van Veldhoven came with a definite plan to contain Mumbai. They went with a 4-4-2 as they did against FC Goa last Saturday - it looks like a game plan that van Veldhoven is adopting for away games. While the formation may look an attacking one, it helped pack the midfield and the result was that Mumbai found it very difficult to pull of those intricate passes. The plan worked for a good hour before the deadlock was eventually broken. It also helped them utilize their wingers, Steven Dias in particular, to good effect on the counter. Their plan was a simple one, get the ball wide to the wings, put in the crosses for Mads Junker to attack.
#2 Cagey first half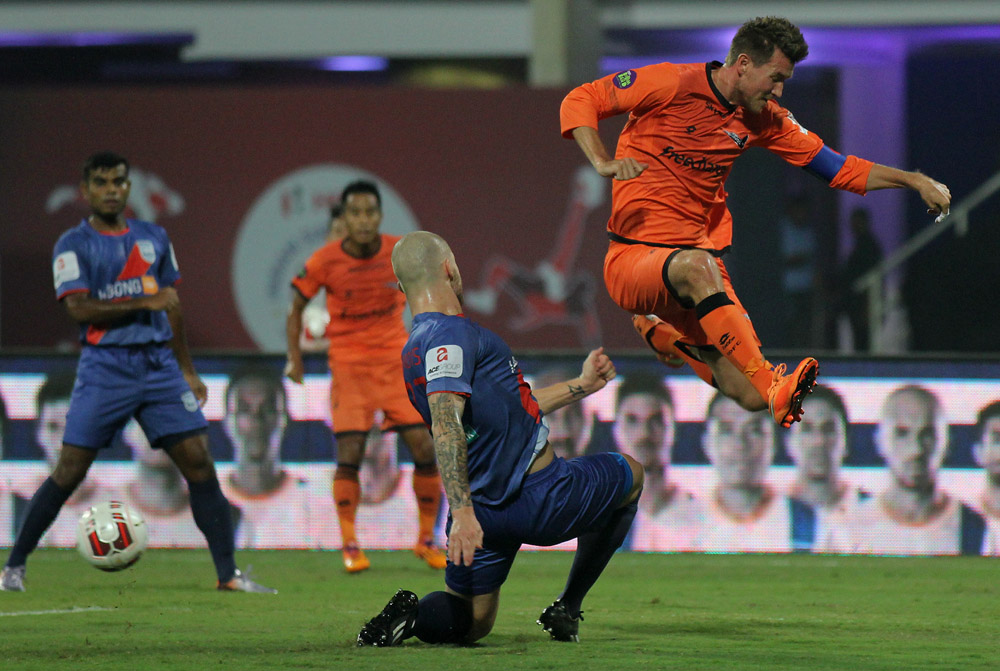 Delhi's game plan disrupted Mumbai's passing game and the hosts found it tough to put attacks together. Also, aware of their not so impressive defensive record so far in the tournament, the hosts too played a rather cautious first half, choosing not to commit too many resources forward. It meant that a majority of the first half was played in the midfield with lots of tackling and shackling taking place and few clear chances for either team.
#3 Super Stohanzl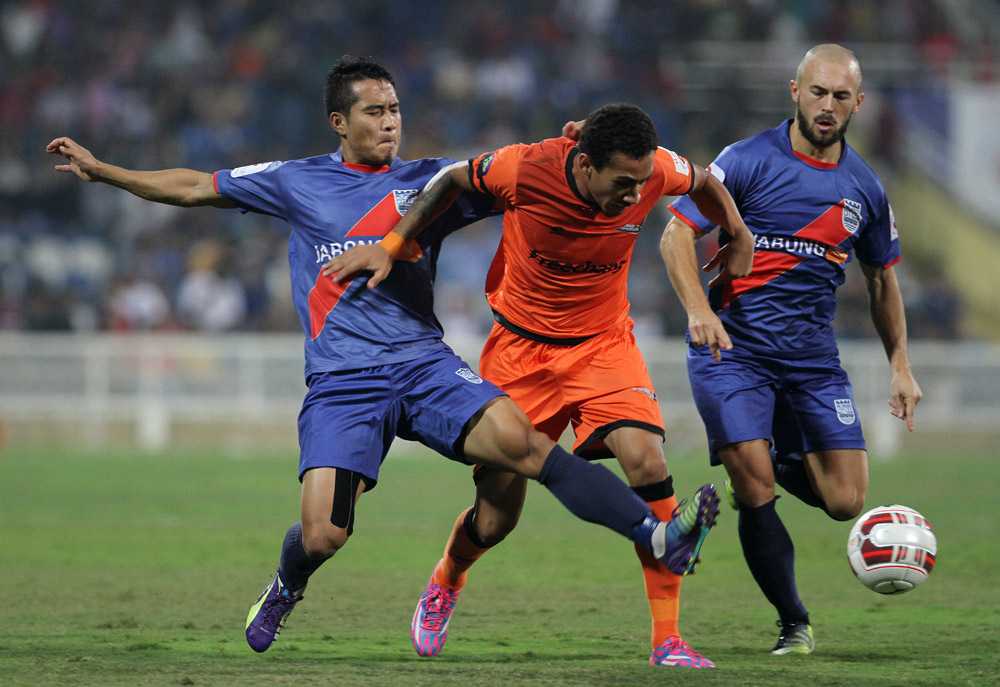 It was noted before the game about Jan Stohanzl's importance to this Mumbai team. He has been one of their most consistently good players in the ISL so far. Today's game saw another power-packed performance from the Czech midfielder. His energy and industry in the middle of the park served his team greatly, just like in the game against Kerala. He made many a surging run from deep to try and open up the Delhi defence. He was also ready to buckle down and help out his defence whenever necessary constantly running up and down the length of the pitch.
Anelka will grab the headlines, but this man is definitely central to Mumbai's chances in this tournament.
#4 Nadong Bhutia\'s growing stature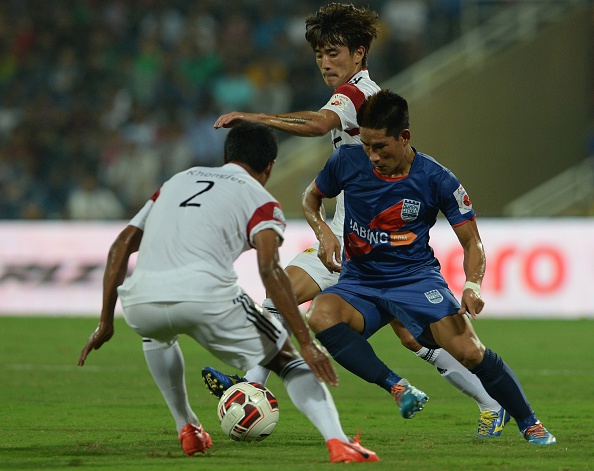 There are quite a few Indian players doing well at the ISL so far. Before the tournament, Lalrindika 'Didika' Ralte was the guy with the spotlight, being one of India's most talented players around. He started well enough and has been okay to good so far, but another youngster from the North-East has begun to edge ahead in bragging rights. Nadong Bhutia came on only as a substitute, but when he did his impact was telling. His introduction helped stretch the play with the added pace he brought to the game, which in turn led to the goal. He also replaced Didika, who Reid considered ineffective enough to do away with. Bhutia has been very impressive in every game he's played in and at this rate he could maybe push Didika out of the starting line-up. Regardless though of whether he starts, his improvement has been great to see and Reid and Mumbai have a definite ace up their sleeve with him coming good.
#5 Mumbai\'s finishing woes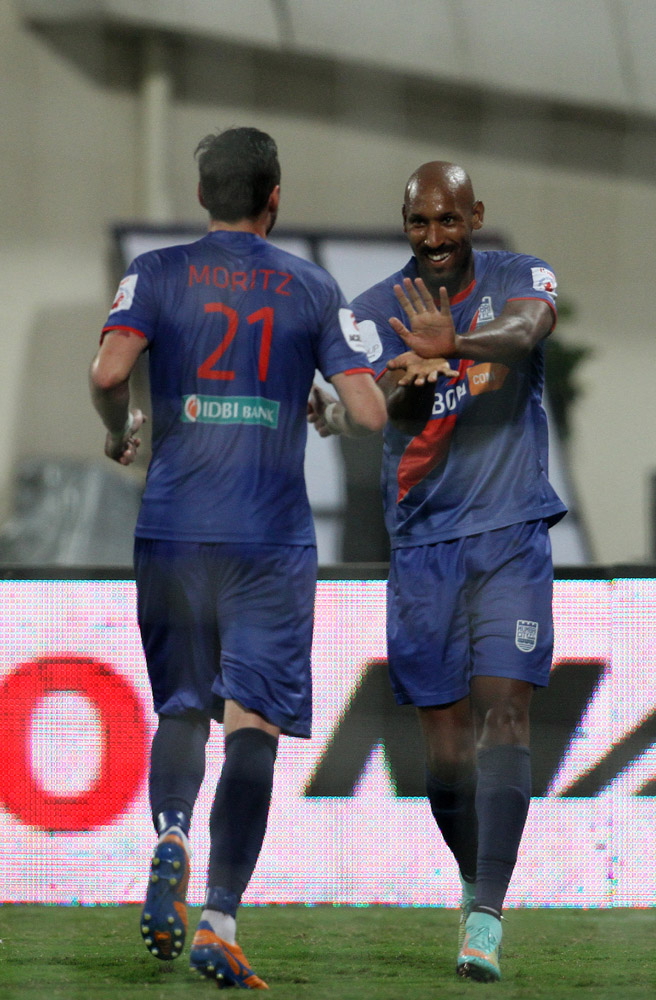 The game against Kerala ended 1-0 in Mumbai's favour; it could have been 3-0 and should have been at least 2-0. The game against Delhi tonight also ended 1-0; it could have been 5-0 and should have been at least 2-0.
Coach Peter Reid was visibly frustrated on the sidelines at his team's inability to put the game to bed with a knockout blow. Fortunately for them, the missed chances did not come back to bite them, but it almost did. Had Alessandro Del Piero hit the target with his injury time header, we might be discussing how Mumbai blew two points on the evening thanks to their lack of finishing.
Subhash Singh, Andre Moritz, even Nicolas Anelka, were all guily of wasting really good chances to rack up the goals and make the game more comfortable for their team. Its something that has been a troubling development for Mumbai and one that Reid will have to work on if his team are to go deep in the tournament.