10 celebrities that you didn't know were avid gamers
60.27K //
Timeless
As everyone loves to play games which is a great exercise to relieve your mind, celebrities are no different even though we may not look at them the same way. We often see celebrities busy with their schedule but that doesn't stop them from playing real hardcore games and having fun. Olivia Munn to Megan Fox spend their quality time playing games.Some names on this list might surprise you, but here are the 10 famous celebrities who simply love playing games:
#1 Megan Fox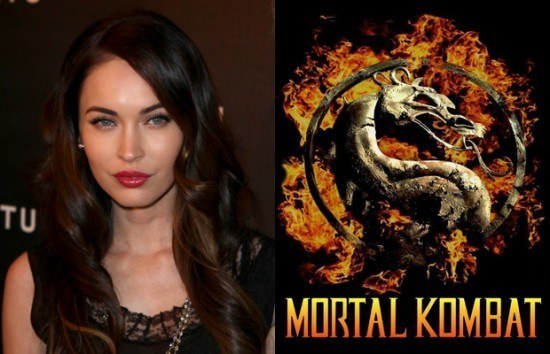 Megan Fox who is famous for her acting skills has great interest in gaming ,especially" Halo"in Xbox. "You can ask my husband that question independently of me if he is out there. I have a complete addiction to that game. It is sick," Fox said in her recent interview with Collider when she admitted that she played Halo:Reach online.
She is so interested that she gets involved in the game completely, and she said "They have no idea. They make fun of my gamer tag too because it is funny. And they are all a bunch of guys and it is clear that I am a girl so they make fun of my name, and they have no idea they are making fun of me."when she was asked about the game she plays. She also shows interest in other sorts of games other than Halo.
#2 Kim Kardashian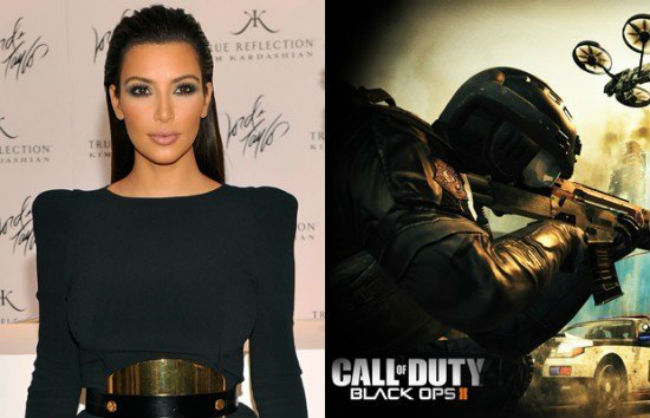 Kim Kardashian is known to the world as an American Television and Social media personality,model. Who would have thought that she would play video games and is known as a "Call Of Duty Fan". She tweeted stating her interest that "I can't wait for Call of Duty Black Ops II to come out! The graphics look crazy!," which clearly shows her being passionate about the game which was an overwhelming news for her fans as they didn't anticipate this from her.
She stated that she plays the game with her brother Rob by her next tweet. The astonishing fact is that she has also launched her own video game which was quite a surprise as it was the "fifth highest-grossing game on Apple's App Store" after its release. The game has a speculating concept where the players will be dropped into the celebrity world where they have to develop their skills as a real celebrity develops with and there is also an occasional appearance of a cartoon version of Ms.Kardashian herself.
#3 Jodie Foster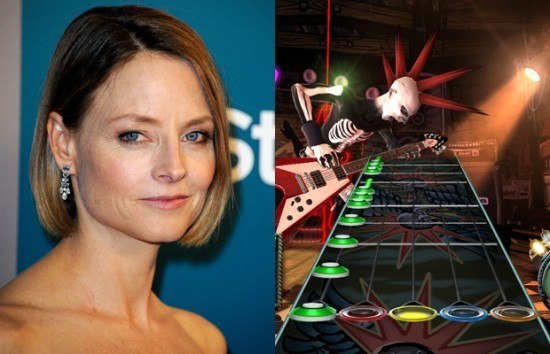 Jodie Foster is an actress who is well renowned for her Acadamy winning movies "The Silence of the Lambs" and "The Accused" and many other movies. Despite having no prior knowledge in the class of music which she admits, yet she loves playing "Guitar Hero".
She said "I have no musical ability. I tried in my life. I tried to learn the trumpet, that wasn't so good. The good thing about 'Guitar Hero' is you can just (press the buttons and) go 'blue, green, green, green, blue, green, green…"which she really seems to enjoy and she showcased her skills in "The Rachael Ray Show".
#4 Jenny McCarthy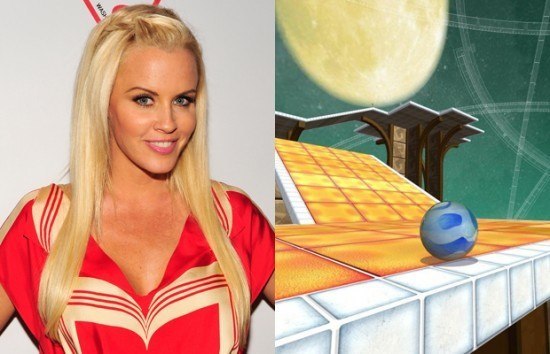 Jenny McCarthy is an actress and television host who regularly indulges herself not only in playing video games but also appearing in them and creating her own video games which is as fascinating as playing them.
With her characters like Agent Tanya in Command and Conquer: Red Alert 3 which is a great game played globally. She also featured in the game 'Your Shape' featuring Jenny McCarthy, for Nintendo Wii in 2009 which has been created by herself and also said that these games provides platform for adults and kids who are interested and want to indulge themselves in fitness.
She has also played Marble Blast Ultra alongside her fans through "Game With Fame" a form of meet and greet on Xbox Live where fans can play thier favorite games with celebrities.
#5 Zac Efron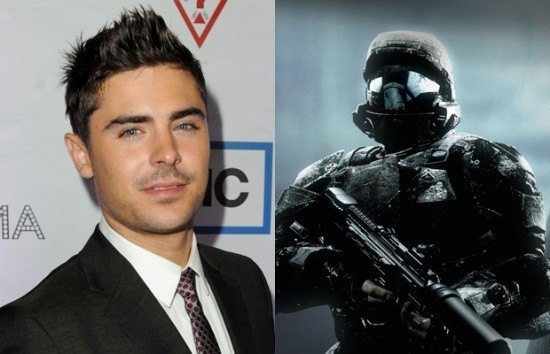 Zac Efron is well known for his extreme interest in video games where Halo has happened to be his favorite one. He hosted the "Halo 3 Midnight Madness Launch Event" in Los Angeles which shows his passion towards the game.
Hudgens was very concerned about his gaming life and tried to join him but the try was in vain and she was on a verge of saying "Its either me or the Xbox" which shows that if he gets involved in games, its difficult to distract him.
A source which happened to tell Contact Music that "Vanessa has hardly seen him. He talks more to his friends online while blasting away at aliens or whatever, than to her."
#6 Snoop Dogg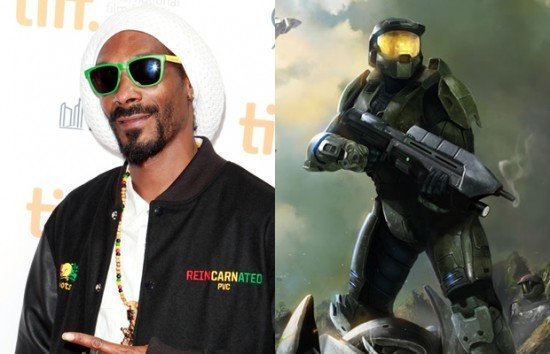 We all know Snoop Dogg as a famous rapper and he happened to be a gamer which is really an astonishing fact for the fans. He loves playing video games and his favorite game happened to be Halo:Reach which is an online shooting game.
Not only is he interested in playing games, he even collaborated with LL Cool J and Zachary Levi to create a video for "Funny or Die". "In this hilarious video "ultimate Halo smack down" the guys are seen playing the game together and they enjoy it.
#7 Olivia Munn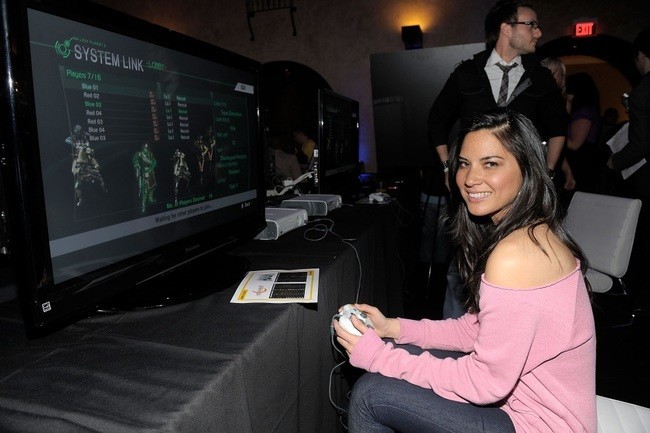 We know Olivia Munn as a former hosting gig on Attack of the Show on G4 and recently her role in the well renowned TV series "The Newsroom" as "Sloan Sabboth". The extra ordinary Olivia Munn is an avid gamer and is known for playing video games more often. She was also on the cover of FHM magazine in 2012.
"I get so addicted to videos games. I get really focused in on it and I cannot live the rest of my life," she tells the mag. "So If I get into any kind of first person shooter game, I'm done and you won't see me. I'll skip meetings and stuff to sit in and work on my video games."she said in the interview .
She is an hardcore fan of "Call of Duty:Modern Warfare 3 and Rock Band. She has stated an astounding fact where she describes her ideal night as "a case of Pabst Blue Ribbon and playing some Guitar Hero until three in the morning."
#8 Mila Kunis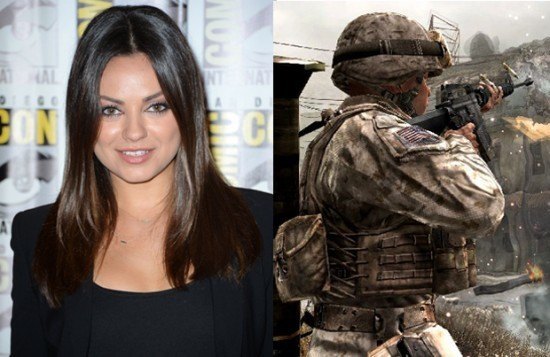 Mila Kunis who is well known for movies like "Black Swann" and "Ted" is a gamer and likes to play all sort of video games. She is a great fan of "Call of Duty".
At the Comic Con 2012 she admitted that she was very much involved in the game "World of Warcraft" that she needed to quit "cold turkey", but later on she rebounded by playing Call of Duty which made her more closer to the gaming world.
She also stated that "COD is like really REALLY fun! Once you get through Call of Duty's first person, then you unlock the Nazi zombies and your whole purpose becomes just to kill these Nazi zombies and you know, you kill them a lot! You board up the windows and you kill zombies and maybe I'm not really good at it but that's not for lack for trying!."
#9 Daniel Craig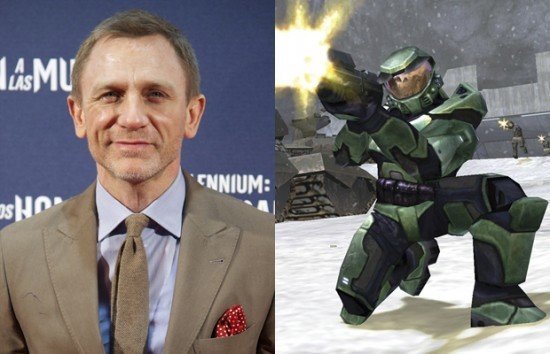 Daniel Craig's one of the famous personalities known for his numerous movies which features badass movies like James Bond. He is not only a great actor but is also fond of video games and he enjoys playing them.
The reason he plays video games is he believes that playing them prepare him well for movies and says that "Halo is good because it's shooting aliens" which he enjoys on screen and in the games too.
"I have to pick my time well. If my girlfriend sees the box then it's all over. If I get some free time, when she goes away for the weekend, I'll go and play some games. I can switch the phone off and not see anybody for a couple of hours. That is blissful," he said.
#10 Jessica Alba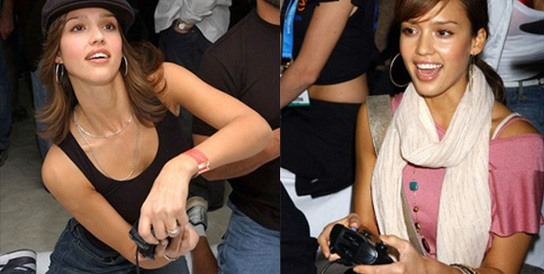 Jessica Alba who is known for movies like "Fantastic Four" and "Sin City" apart from acting is passionate about the video games and she loves playing them right fron her childhood.
She said "I grew up playingBomberman and Pac-Man and Super Mario Brothers and Zelda, where you had just this little guy who could barely walk and the music was like doot… doot… doot…." which she seems to had enjoyed a lot.
She also admitted her interest in Nintendo as she is a fan of Wii Sports."I play all of the Wii Sports games, like bowling, tennis, and baseball. That's a lot of fun," she admits.
She also said that "I think the physicality of the Wii gets people off the couch. Sometimes you can just sit there playing a video game for hours and never move and you're brain is just zapped from playing the game. With the Wii, you're up on your feet and moving around. The physical aspect of it is great, especially for kids. They actually call it the Wii Diet, since active players can burn calories!" where she believes that these kinds of games makes you get off the couch and helps physically.