10 things to do when you get bored in GTA Online
459.81K //
Timeless
Rockstar's magnum opus of this generation, Grand Theft Auto V, released to universal acclaim back in 2013 on last generation platforms. Since then, there have been a huge number of updates and improvements to the gameplay and other aspects of the game. GTA V keeps up the series' reputation with great visuals, a gripping story and constantly evolving gameplay.Though this iteration has its share of issues and controversies, most of them have been resolved by Rockstar smoothly. Apart from single player elements, GTA V introduced an online multiplayer mode which was a massive hit with gamers and led to even more countless hours of mayhem and entertainment with friends.Let's take a look at few things to do in Grand Theft Auto V's insanely detailed online mode.
#10 Non-violent fun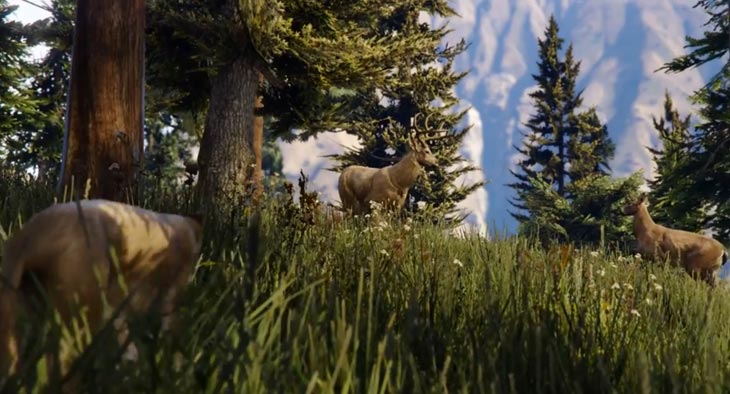 Obviously this is a Grand Theft Auto game, known for its high level of violence and gore, but how about mixing it up and trying to be a model citizen? Obey traffic signals, don't mow down pedestrians, and definitely do not commit any kind of crimes, and see how long you can keep that up. Or how about watching a movie at Grauman's Chinese theater alone or with a friend which earns you friendship points?
Taking up the wildlife challenge can also be fun, where you have to take photos of every animal that you see – from dogs and dolphins to cougars. Apart from these, there are still quite a few places you can visit and activities to take part in Los Santos that do not involve any sort of violence.
#9 Taking to the skies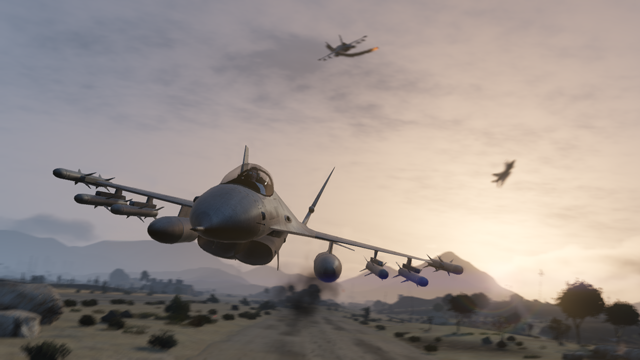 If you're tired of waiting in endless queues of traffic and crashing into poles and running over pedestrians, it's time to head over to Los Santos' local airstrip where you can hop into any one of your planes and go for a joy ride. Los Santos looks breathtaking while driving along coastlines, but when you're taking your fighter jet over the county, the views are astronomically better.
Apart from the fighter jet mentioned, you can take airplanes ranging from your basic propeller planes to massive passenger aircrafts, helicopters and even blimps. You can also team up with your friends, fly in formations or parachute out of aircrafts, and see who can land closest to the landing zone.
Also, dropping bombs on unsuspecting foes from the skies is always fun.
#8 Causing chaos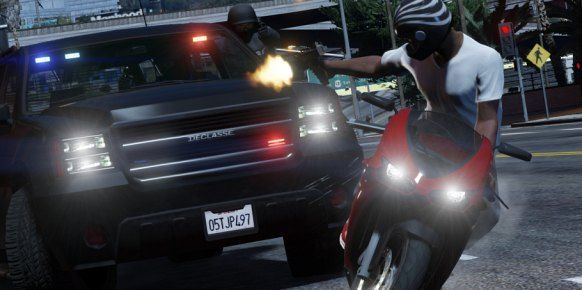 Similar to previous GTA games, you can wreak havoc upon the city with the endless amount of resources that are available at your fingertips. You can wheel out your tank from your garage, blow things up and just indulge in some pure unadulterated fun. Initiating a police chase throughout Los Santos is exhilarating.
Raising your wanted level is done easily by shooting anyone you see or just by blowing up cars and vehicles with style. The cops in the game are relentless and will not give up without a chase, and the higher the wanted level, the more difficult it is to evade them. This may end up in either you getting shot to pieces or hopefully, just getting busted.
#7 Take it easy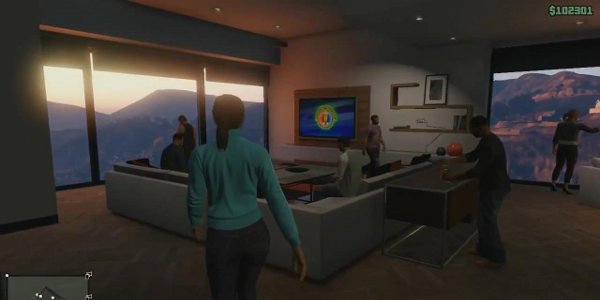 If at any point you're bored of taking up jobs and missions, you can unwind at any one of your personal safehouses located all over the city. Here, there are a variety of options for your safehouse to entertain you.
The 'activities' include watching TV, getting high, aimlessly walking around in your massive house and even taking a shower to wash off the blood earned over the course of the day. And if you're bored of being a lone wolf you can invite a couple of your friends over for a party, but no weapons allowed.
#6 Join a crew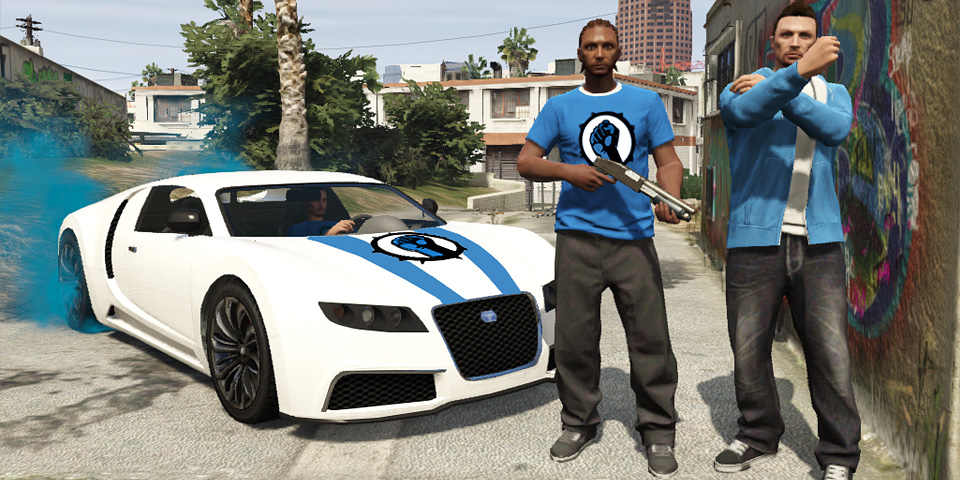 GTA Online is mainly about socializing and forming a crew with others to make the Los Santos experience much more enjoyable. The game borrows the Crews system found in Max Payne 3 such as leaderboards and ranking system, and even has perks such as extra XP among other rewards.
But to pull off more serious jobs and even heists, teamwork is a prerequisite, and having known friends and team-mates is always a plus. Playing with known people always pays off; in this case, literally.
#5 Get a job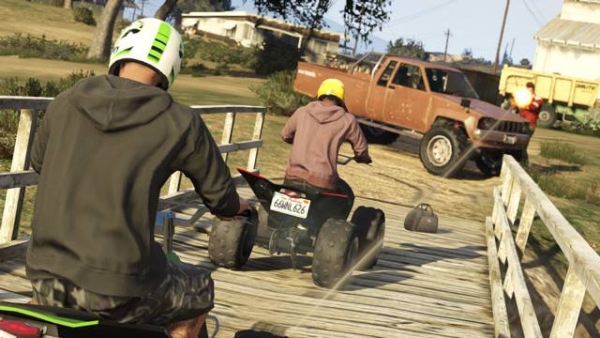 If you're bored of lying around, you should probably find yourself a job that is tailored for the struggling criminal. GTA V offers around 500 missions that can be taken on either solo or as a team. The majority of the jobs are meant for large crews such as heists and assassination missions, which are always easier with teams.
Most of the jobs have relatively easy goals to accomplish, and are critical in leveling up. So taking a break from the sandbox is a good idea if you want to be successful.
#4 Dive into Los Santos\' waters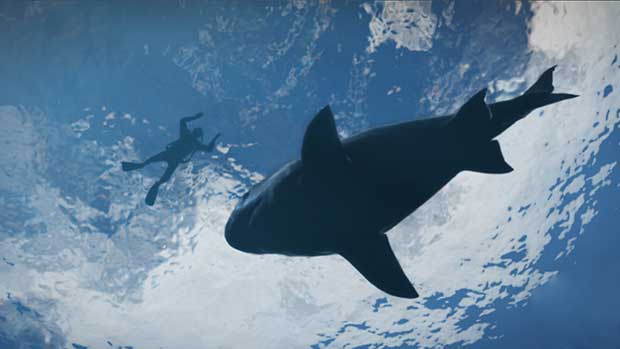 Los Santos boasts of a teeming wildlife on land and in the mysterious seas, replete with great white sharks, stingrays and smaller fish. Unlike the previous GTA games, this time around you can slip on some scuba gear and venture into the uncharted waters.
There are secrets lurking beneath waiting to be uncovered – you might just stumble onto treasures or even encounter some exotic sea creatures. If you'd rather not dive in yourself, jump into a submersible to explore the sea, thus protecting yourself from any confrontations.
Apart from this, there will be other renegade divers who might try to compete with you over a booty you both spotted, and might even give you a chase.
#3 Be sporty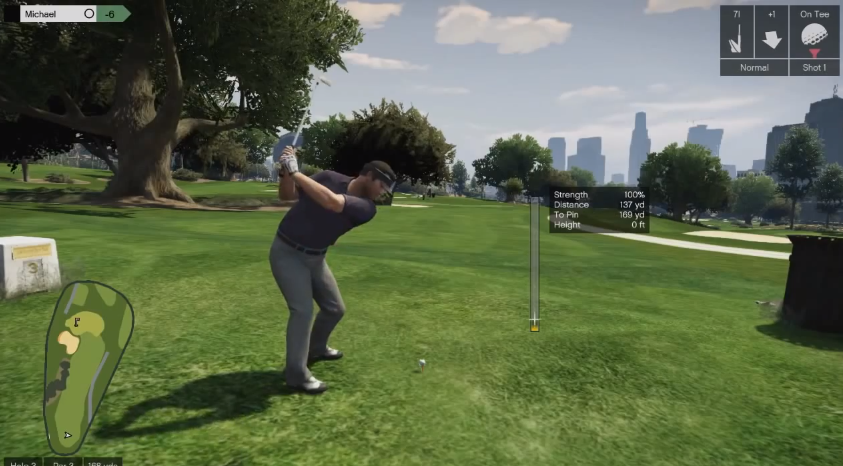 When you're bored of the monotonous routine of robbing stores and punching people for no reason, you can can take up the gentleman's game of golf. You can grab a couple of your virtual pals, head to the greens and swing away, or you can indulge yourself in a game of 1 vs 1 tennis.
If neither of these things is your cup of tea, why not participate in a triathlon with like-minded people and show them that you're the best button spammer out there? These mini-games are highly polished and immersive; if you weren't a huge fan of golf before you might find yourself turning into an aficionado, and this may even result in a small trip to the clothing store to pick out the most colorful golf tees and khakis.
#2 Heists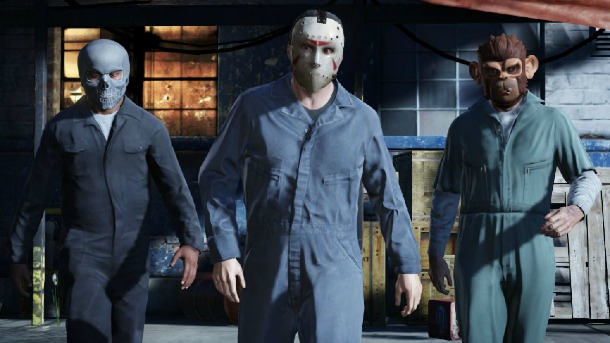 Heists are the brand new addition to Grand Theft Auto V that everyone had been waiting for. Though it was promised back in 2013 that heists would be a part of the GTA V experience, after consecutive delays and a lot of backlash from fans, it finally released on next gen platforms while the last-gen release is still pending.
Heists are the biggest money-making jobs you can undertake in GTA V. They are elaborately designed and if executely correctly can make you millions of dollars easily.
These must be carefully planned requiring teamwork, where each team member must assume a role which he or she must carry out smoothly for the heist to work. These roles are decided by the heist leader, who must own a prep room in his or her safehouse to map out the heist carefully, and then the leader must allocate cuts to each of the members of the crew.
Once the finale is carried out, the leader will get the payout along with the other members, resulting in huge amounts of cash.
#1 First-Person View
Bored with the traditional third person view? Introduced exclusively to next-gen platforms and PC, an option to view the chaotic world of Los Santos through your character's eyes dramatically changes the gameplay and offers a multitude of new experiences. Pre-launch Rockstar made a huge deal about this first-person view with good reason.
With the press of a button, you're in first-person view in any situation – whether you're amidst a massive firefight, driving around the scenic Los Santos or bombing your friends on the ground from your personal fighter jet. You can also change when you'd like to switch to third-person view under different circumstances. For example, when you're in cover, the game will automatically switch to third person view to help with your cover shooting.