10 things to do when you get bored in GTA Online
441.16K //
Timeless
Rockstar's magnum opus of this generation, Grand Theft Auto V, released to universal acclaim back in 2013 on last generation platforms. Since then, there have been a huge number of updates and improvements to the gameplay and other aspects of the game. GTA V keeps up the series' reputation with great visuals, a gripping story and constantly evolving gameplay.Though this iteration has its share of issues and controversies, most of them have been resolved by Rockstar smoothly. Apart from single player elements, GTA V introduced an online multiplayer mode which was a massive hit with gamers and led to even more countless hours of mayhem and entertainment with friends.Let's take a look at few things to do in Grand Theft Auto V's insanely detailed online mode.
#10 Non-violent fun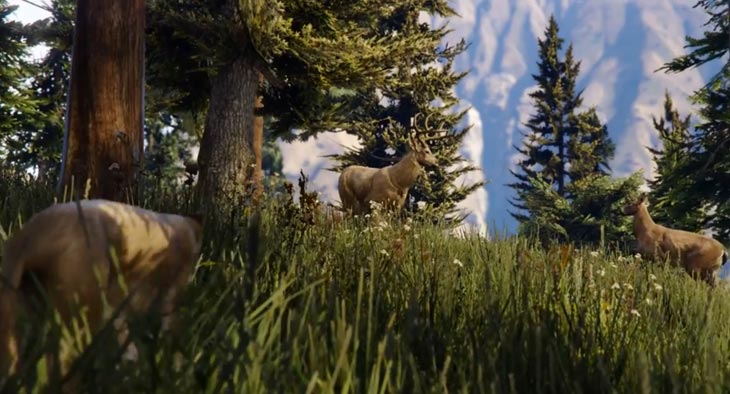 Obviously this is a Grand Theft Auto game, known for its high level of violence and gore, but how about mixing it up and trying to be a model citizen? Obey traffic signals, don't mow down pedestrians, and definitely do not commit any kind of crimes, and see how long you can keep that up. Or how about watching a movie at Grauman's Chinese theater alone or with a friend which earns you friendship points?
Taking up the wildlife challenge can also be fun, where you have to take photos of every animal that you see – from dogs and dolphins to cougars. Apart from these, there are still quite a few places you can visit and activities to take part in Los Santos that do not involve any sort of violence.