8 Reasons why WWF No Mercy is still the best WWE game
4.42K //
Timeless
After 15 years and numerous wrestling simulation games including the latest entry in 2K Sports' series, WWF No Mercy withstood the test of time and remains a classic in the eyes of wrestling fans across the globe. While the newest addition, WWE 2K15, generated a considerable amount of buzz around it before release largely thanks to the launch of the new generation of consoles providing developers even more tools to harness the power of these platforms. Despite this, WWE 2k15 released to somewhat acceptable reviews and sold a sufficient amount on both last and current generation platforms. Though WWF No Mercy was released years ago it still remains a fan favorite and is the definitive game for any wrestling fan.
#8 Fighting mechanics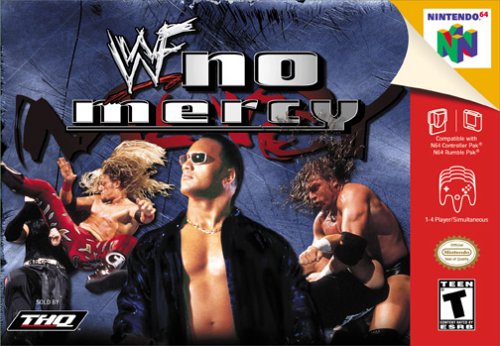 Obviously in a wrestling game, you need accurate character movement, grappling, countering and striking to make it realistic and fun at the same time. The character movement in No Mercy is much more believeable and the speed at which the characters move are relatively slow compared to today's games presenting an opportunity to players who may be getting pummeled a chance to turn the match around. All the animations are hand drawn and the grappling and countering moves aren't as complex so even newcomers can have a good chance at winning. The realistic depictions of the fighting styles for each wrestlers and numerous moves and counters gel very well.