ISL: Mumbai City FC - 5 Takeaways from the 2014 season
4.02K //
19 Dec 2014, 02:20 IST
It was a disappointing end to the first season of the Indian Super League for Mumbai City FC as they finished seventh and second-last in the table. Ranbir Kapoor's side ended their campaign with 16 points courtesy of four wins and four draws.There was much promise and expectation from this team before the tournament began with the managerial expertise and personnel in play, but ultimately it was a season to forget for the Mumbai boys. Here we reflect on the just concluded season for Mumbai City.
#1 The players who shone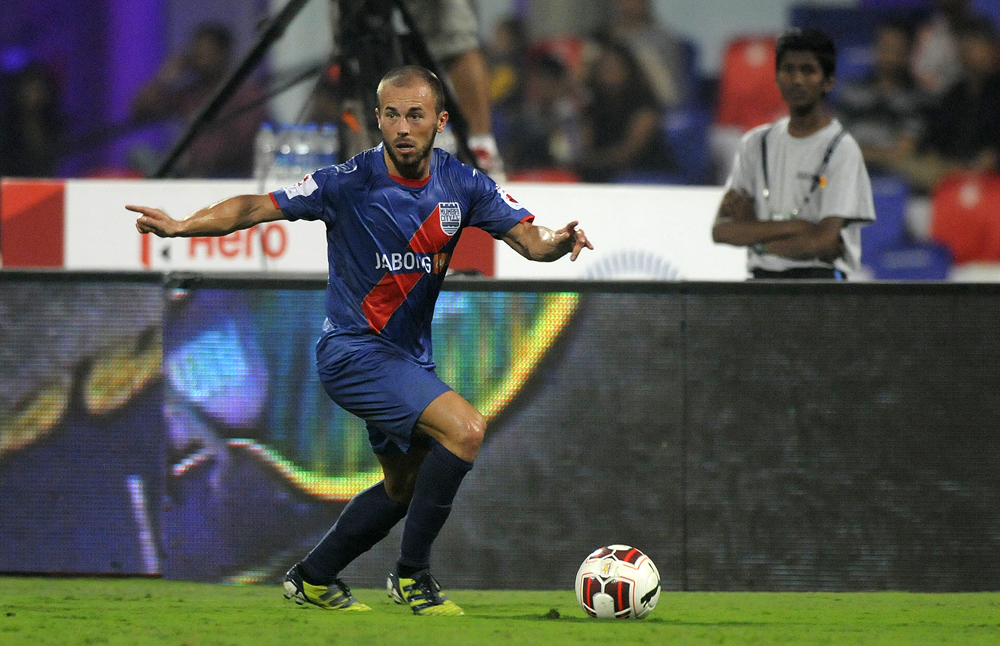 There were more disappointments than positives for Mumbai in this inaugural season, yet there were a few players who excelled through the campaign.
Jan Stohanzl – By far, the best player for Mumbai over the entire duration of the campaign by a mile. The Czech midfielder was a relentless engine in the middle of the park, full of running for Mumbai, providing his team with a lot of impetus and energy in that department.
He was also brilliant at breaking up play and never shied away from putting in a tackle or two. A hard, uncompromising midfielder who gave it his all in every single match, Stohanzl was their player of the season.
Subrata Paul – Mumbai conceded 21 goals in their 14 games, a little too much for their own good. If not for India goalkeeper Paul, that figure could have been even greater. Yes, he did have some fidgety moments in a few games, but overall Paul was superb for Mumbai trying his best to limit his side's damages.
He was one of the few players to play every single game for Mumbai. He kept seven clean sheets and out of a total of 70 shots on his goal, saved 49. He ended up with the second-most saves made behind Kristof van Hout of the Delhi Dynamos. That just about says it all!
#2 The players who disappointed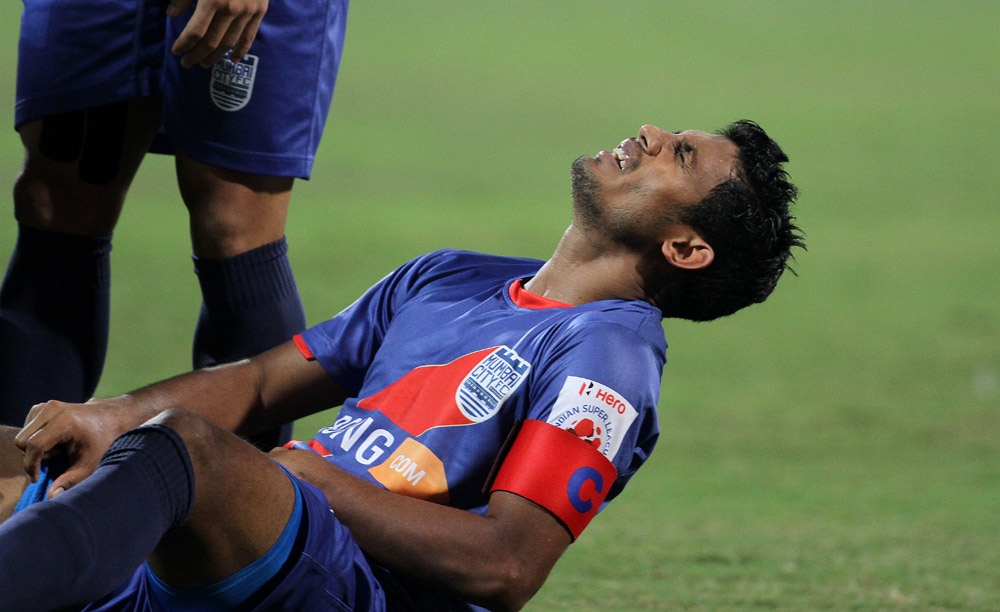 Syed Rahim Nabi – The India international was made captain of the Mumbai team before the tournament began and much was expected of him in terms of leadership as well his contribution on the field. His versatility meant he could play more than one position and in doing so, provide Mumbai with an edge over opponents.
Sadly, his season failed to take off even remotely thanks to injury, including one in the first half of the very first game of the tournament. He made just 8 appearances overall and failed to impact his team in any significant manner.
Fredrik Ljungberg – The marquee player of Mumbai City was another one whose campaign was wrecked thanks to injury. One might say that injuries are tough and cannot really be guarded against, but for a player of his stature, brought into the league with so much fanfare, it looked like he had come very much unprepared.
Also, his injuries did not come about as a result of any hard tackles; he came into the tournament unfit which saw him miss the first few games and when he did pull up injured, it was a hamstring strain. He made just four appearances.
#3 Best and worst match of the season
It would be easy to pick their 5-0 win at home over FC Pune City in the 'Maha Derby' as their finest moment, but I would go with their 2-1 win over Atletico de Kolkata in their final home fixture as their best performance.
The thrashing of Pune was their second match of the ISL and first at home and they were facing a Pune side that had not really settled in yet. So I'm giving more points to the latter simply because it came on the back of a horrendous six game winless streak and the team, missing a lot of key players, showed a lot of heart to fight it out and get the result.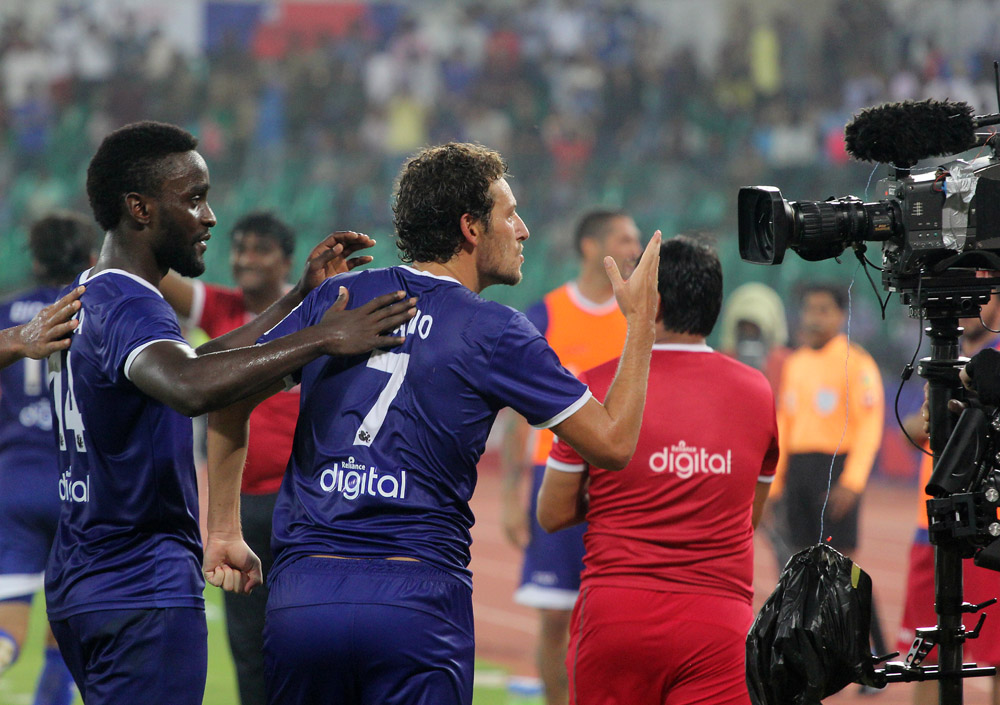 There is no doubt about their worst performance however. It has to be their 5-1 thrashing at the hands of Chennaiyin FC in Chennai, not just because of the scoreline, but because of the total capitulation that we witnessed from Mumbai that evening.
They made mistake after mistake, the same mistake even over and over again as Elano and the other Chennai boys ripped them to shreds. The game was over as a contest before half-time with Chennai up 4-0 and really there was a sense of helplessness amongst the Mumbai players.
#4 Areas of improvement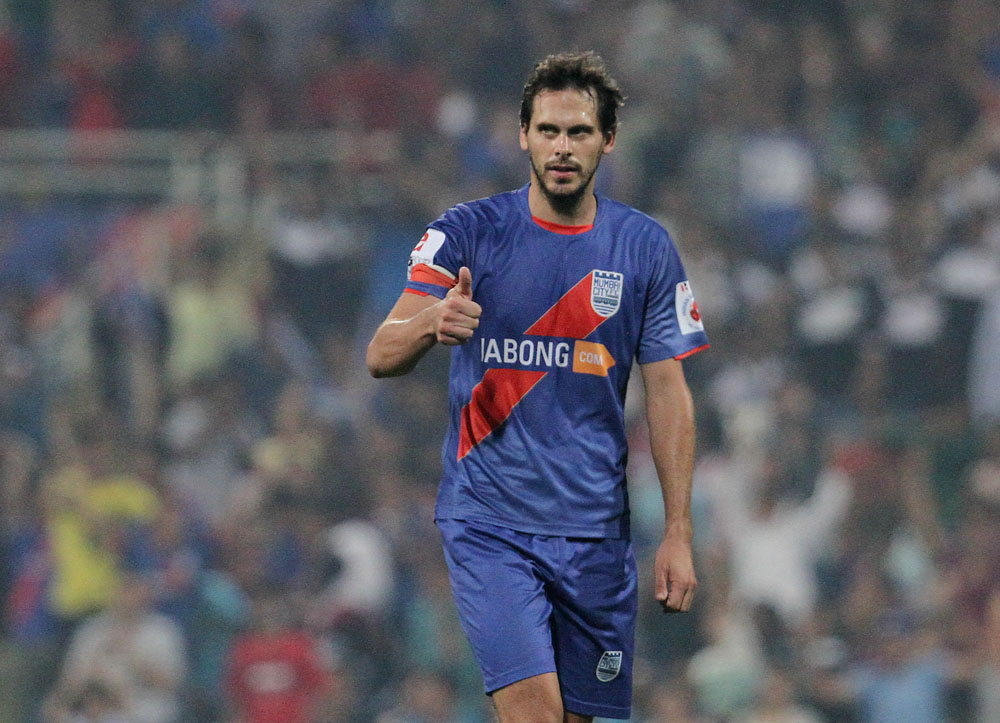 Defence
Mumbai's defence was one of the worst in the league. As mentioned before, they conceded 21 goals; the only team to let in more were table-toppers Chennai (24) who at least scored an equal amount. They were undone by long balls over the defence, particularly in that match away at Chennai.
Their central defenders, Manuel Friedrich and Pavel Cmovs, impressed in patches, but were largely welcoming to opposition attacks through a combination of lack of mobility and poor positional play. The full-backs, Peter Costa and Deepak Mondal, didn't have a particularly great time either as they were prone to conceding way too many fouls and were shown up against some of the better sides.
It's one area that they have to improve in if they are to move up a level in the next edition.
Injuries
Ljungberg, Nabi, Nicolas Anelka, Andre Moritz – guys with serious ability to impact the fortunes of a football club – were all waylaid with their fair share of injuries. Mumbai need to make sure that they have an efficient medical team in place which can not only aid in recovery, but also in prevention and helping identify if players are unfit.
Such players should be shunned and not even considered for selection unless they can prove otherwise.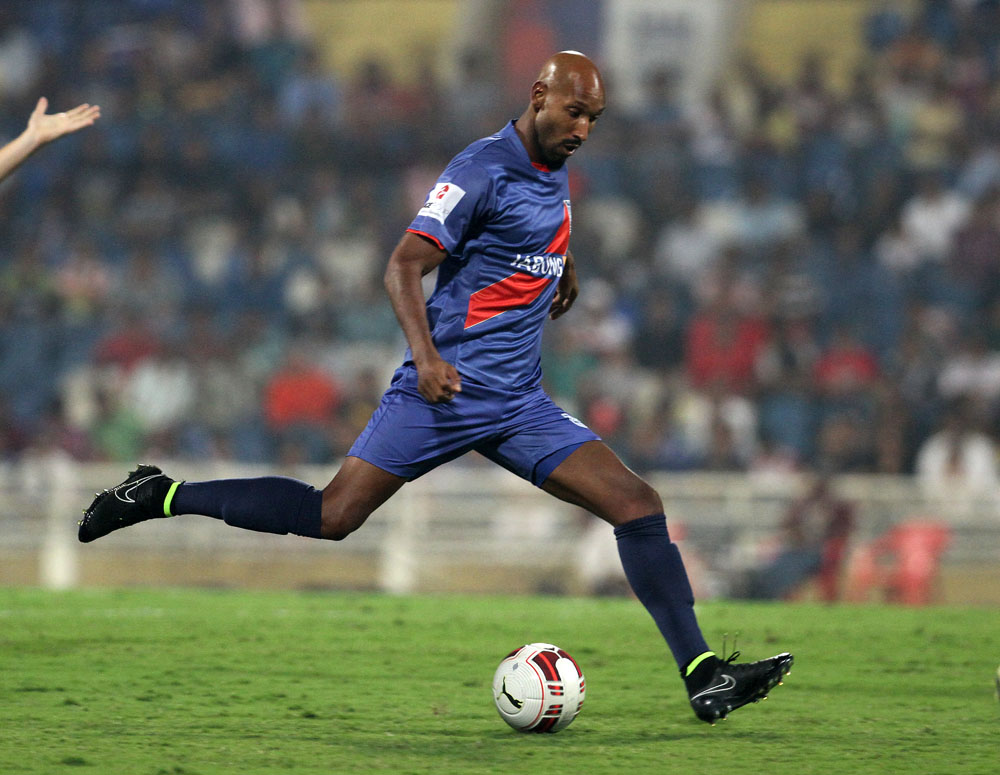 Options in attack
The team needs to move beyond a dependency on Anelka and Moritz for offensive firepower. Before Anelka got fit, much of Mumbai's attacks went through Moritz and later when Anelka and Moritz, both sruggled, the wheels just came off for Mumbai.
The young Indian players are willing and have ability, but they lack confidence. We saw teams like Delhi and FC Goa and Chennai cope with losses to key personnel and still find ways to win. Mumbai will have to build up a similar reserve strength.
#5 Season Rating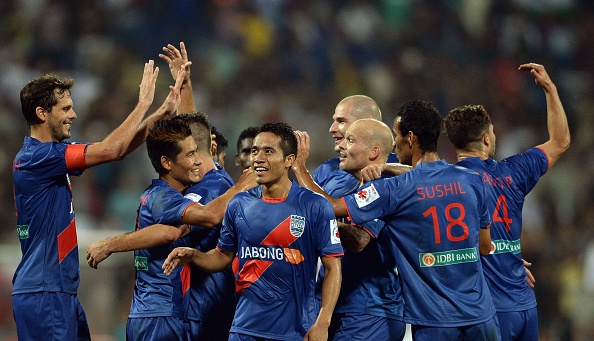 3/10
Before a ball was kicked, Mumbai were amongst the favourites for the title, forget doing well. Peter Reid's experience in the English Premier League, so too that of Ljungberg and Anelka and a good Indian core were touted as the reasons why Mumbai could go all the way. Yet, things turned out so drastically different for them.
They rebounded from the opening day loss to Kolkata with a big win against Pune, but couldn't kick on from there. Anelka returned to spark them to narrow consecutive victories at home after which though they kept more clean sheets, the goals dried out. That stretch saw them go six games without a win and four games in which they failed to score. Their Indian players, Lalrindika Ralte, Subhash Singh and Nadong Bhutia showed promise early, but fell by the wayside when the stakes were raised. Mumbai weren't even competitive in some of their losses and that was perhaps the most disappointing element.
Reid tried to galvanize his troops, tried to establish a neat passing game, but he had more misses than hits this season and he was not helped by a leaky defence that required so much attention. All in all, a season to forget for Mumbai, and they should look to having a fresh start in the coming season. The Indian players in the squad are talented and need to backed and nurtured while getting some good solid pieces to address their defensive vulnerabilities.
Perhaps then, the team can rebound from this floundering campaign.