300 national and global experts gather at the IASM event in Mumbai
Mumbai, January 13, 2015: Dr. L. H. Hiranandani Hospital, Powai, Hiranandani Orthopedic Medical Education (HOME) and the Indian Association of Sports ...
News
13 Jan 2015, 16:33 IST
1.81K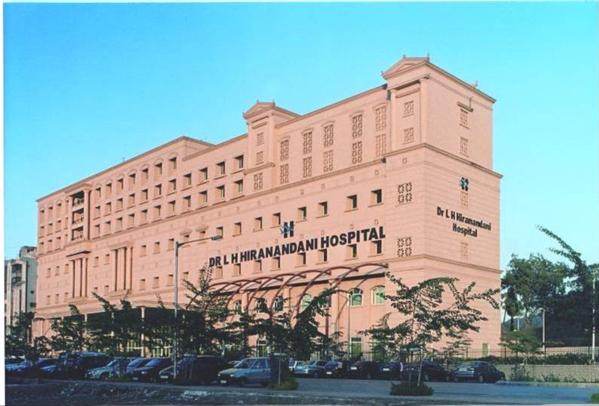 Mumbai, January 13, 2015: Dr. L. H. Hiranandani Hospital, Powai, Hiranandani Orthopedic Medical Education (HOME) and the Indian Association of Sports Medicine (IASM) jointly conducted IASM's three day annual conference (January 9-11, 2015) on 'Sports Medicine' in Mumbai. With a focus on treatment and management of sports injuries, the conference aimed to cater to the core teams of physicians, physical trainers, orthopedics and physiotherapists. More than 300 Indian doctors from the field of Orthopedics, physiotherapists and some of the eminent international faculties from USA, UK, Egypt participated in the conference to lead sessions on related topics. The event also witnessed presence of some eminent doctors like Dr. Sanjay Desai, expert at Arthroscopic and Joint Replacement surgery,Dr. Abhay Navelkar, Arthroscopic Surgeon, Dr. Jaspal Sandhu, Orthopedic and Dr. Mandeep Dhillon, Orthopedic.
Commenting on the genesis of the event, Dr. Vijay Shetty, Chairman of the Indian Sports Medicine Conference and Orthopedic at Dr. L. H. Hiranandani Hospital said "With the mushrooming of national and international sports events in India like the Indian Super League, International Premier Tennis League, Champions Tennis league, Pro Kabaddi league, there is an increased interest among Indians for participating in sports and athletic events. Additionally, people are becoming more health and fitness conscious driving them to try out different exercises and work out schedules. Such physical activity definitely makes a person susceptible to injuries which if not treated properly on time can limit physical ability of a person. Sports injuries also greatly impact performance of sports persons and prevent them from exploring their full potential. Keeping this in mind, the Indian Association of Sports Medicine organized the annual conference to increase awareness on prevention of sports injuries and elaborate on the competence of advanced sports medicine to effectively treat sports injuries helping sports enthusiasts to continue performing."
Sports medicine in India is fast becoming a very popular field for orthopedic surgeons, physiotherapists and team physicians and many others. A number of treatment options are available under this discipline. The topics discussed at the conference included Drug testing and doping in sports, Brain mapping in sports, Sporting injuries in children and adolescents, Cardiac assessment of the athlete, Sports nutrition and hydration, Sports injuries and rehabilitation in wheel chair athletes, Psychological rehabilitation in sports. In its entirety, the event focused on varied areas of fitness that include injuries related to hip, knee, shoulder, ankle among others.
About Dr L H Hiranandani Hospital
Located at Powai in Mumbai, Dr L H Hiranandani Hospital is a 240 bed multi-specialty hospital. It is the first NABH accredited multi-specialty hospital in Mumbai and among the first few in India.