In the 120-year hostory of The Olympics, India havent had many moments to cheer, when it comes to the individual events. However, since the turn of this century, the nation has had many a moment to cheer about as far individual performance is concerned.
Here's a look at some of India's greatest individual moments.
1.Abhinav Bindra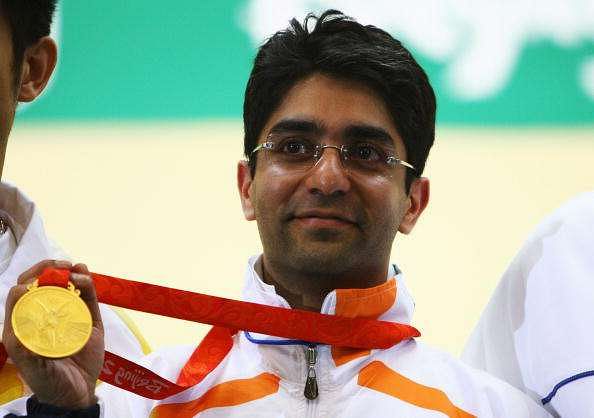 After having endured an absolute horror of a time at Athens 2004, Abhinav Bindra came to Beijing in 2008 with a mission to erase the memory of Athens and create history in the Chinese capital.
And did he create history or what? The 33-year-old went on to win the Gold medal in the 10m Air Rifle event and on that August morning stood on top of the world as the Olympic champion.
Bindra fired a qualifying score of 596 that placed him in fourth position and then in the final, fired a tally of 104.5, that included a final shot of 10.8 that all but sealed the biggest prize in sport for him.
It was an emotional moment for everybody in the Indian sporting fraternity and the Dehradun-born shooter's name was etched in history forever.
2.Sushil Kumar
To win an Olympic medal, it takes years of toil, determination and patience. Sushil Kumar is one of those fortunate ones, who has won not one, but two Olympic medals and that too, in successive editions of the Games.
In 2008, Sushil defeated Leonid Spiridonov in the bronze medal match and then 4 years later, lost out to Tatsuhiro Yonemitsu of Japan in the final to settle for the silver medal.
While he missed out on the Gold, it was, nevertheless a staggering effort from a man, who had firmly put Indian wrestling on the world map in 2008 and then further enhanced its reputation in 2012.
3.Karnam Malleswari
Up till the 2000 Olympics in Sydney, no Indian woman sportsperson had ever triumphed on the biggest stage.However, Karnam Malleswari rewrote history when at the millennium Olympics in Sydney, she won the bronze in weightlifting in the Women's 69kg category.
It was he second big win in two years, as in 1998, she won the silver medal at the Asian Games in Bangkok.
Only two woman athlete has triumphed at an Olympics since then with Mary Kom and Saina Nehwal winning the bronze at the 2012 edition in London.
4.KD Jadhav
The 1952 Helsinki Olympics was significant for it was that year that saw independent India wins its maiden Olympic medal, courtesy KD Jadhav, who won the bronze medal in the bantamweight category.
It was a much-deserved reward for the struggle he went through to reach Finland. Jadhav and his family went around his village, looking for funds and eventually, he got help from the Maharaja of Patiala, who helped him take part in the Olympic trials which were the starting point to fulfilling his dream.
5.Leander Paes
After having shown glimpses of his potential in his maiden Olympics in Barcelona in 1992, Leander Paes came to Atlanta, hoping to show the world, how much he had built that promise.
And show he did. Paes went to win the Men's Singles bronze, thereby joining an illustrious group of both father-son duos who have won at the biggest stage.
The 43-year-old is now all set to feature in his 7th Olympics and will look to win a Doubles medal and bring to an end in all probability, end a remarkable career.