Not as obviously visible as physical injury, mental illness is as crippling to an athlete (or anybody else) if not more. Mental illness can range from depression to bipolar disorder, from self-harm and anxiety to anything on a broad spectrum. Several athletes have dealt with these issues, which significantly affect their game and progress. There is a significant stigma still attached to mental illness in this day and age, so several of these athletes choose to fight their battles in private as they undergo treatment. American tennis player Mardy Fish has just played the final Masters tournament of his career, retiring after openly talking about an anxiety disorder that has seriously affected his ability to play.While some have, or continue to effectively manage their mental illness, some were not as successful. We profile 8 athletes who have openly dealt with serious, severe mental illness.
#1 Marcus Trescothick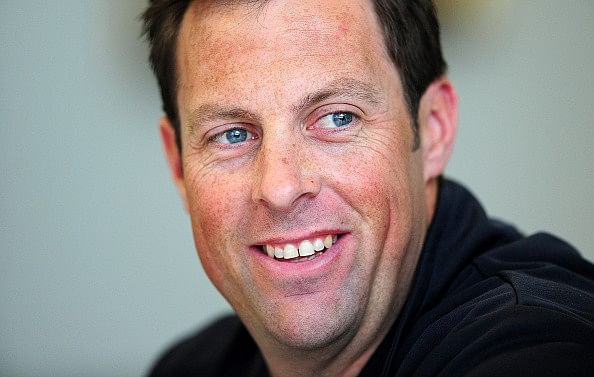 The English cricketer, who retired in 2006, was always viewed as a confident, self-assured player. Considered one of the finest batsmen of his generation, Trescothick peaked early. In his early 20s, he was already considered one of English cricket's biggest hopes.
He holds the record for the most ODI centuries of any English player, and for the fastest half-century in English T20 cricket.
During the English team's tour of India in 2006, Trescothick abruptly returned home, saying that he had contracted a virus and would be unable to play. While he later returned to Test cricket, it was revealed this 'virus' had in fact been him attempting to deal with his depression.
Trescothick later admitted in an interview to The Telegraph that he had been battling the illness during his career, often taking pills to fall asleep as cricket distracted him during the day.
His depression forced him to retire from international cricket aged 32, after 76 Test matches, but he describes himself as "one of the lucky ones" in that he has a strong family and marriage.
He is on medication, he says. He haas seen counsellors and talks openly about the illness that he believes has been with him since he was a schoolboy. "The depression's not over. I'm not 'cured'. I have good days and bad days, but when the bad days come, I feel them coming and I know how to act." he told The Telegraph.
Trescothick went on to write a book about his troubles, and now manages his illness effectively.
#2 Jonathan Trott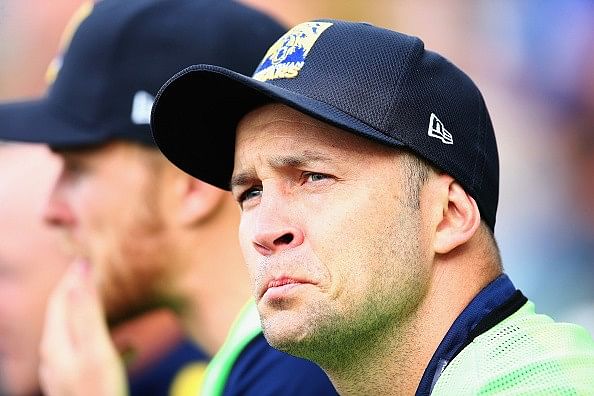 34-year-old Trott has not been as forthcoming about his illness as some of the others. The top-order batsman was part of England's squad for the Ashes in 2013 when he decided to abruptly end his run, returning home.
At the time, Trott cited a "long-standing stress-related condition" as the reason for his sudden withdrawal from the test, but refused to elaborate further. He was displeased then when asked if he was suffering from depression, saying he was "not mad".
Playing county cricket last year, Trott again withdrew with an 'anxiety disorder'.
"Just coming down to breakfast, I'd sit on my own away from the guys with my cap over my head because I didn't know how I was going to react to having to go to the cricket ground again," he said. "I was waking up looking at the clock hoping the clock had stopped, or that a pylon had fallen on the field and the game had been cancelled, or the stadium had collapsed – as long as there was no one in it, of course. You end up thinking of all sorts of ways you wouldn't have to go to the ground." he told The Independent.
Trott, who has since retired from all forms of international cricket, still plays county for Warwickshire.
#3 Victoria Pendleton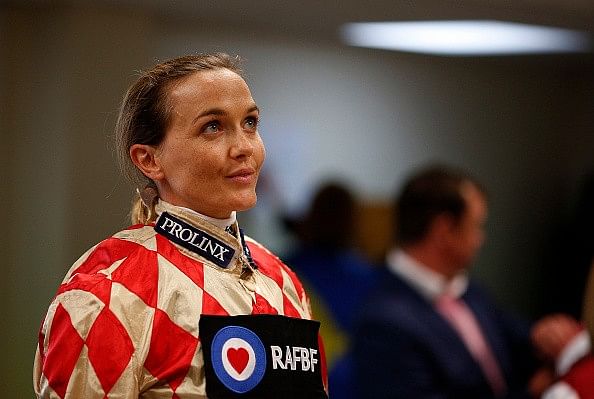 Olympic gold medal-winning cyclist Victoria Pendleton of the United Kingdom has been very successful in her career, and with rower Katherine Grainger is the UK's most decorated athlete of all time.
Pendleton competed and found success in the sprint, team and keirin disciplines in cycling, winning 9 world titles in an illustrious career. She took gold in the keirin and silver in the sprint at the 2012 London Olympics.
Despite her successes, however, Pendleton struggled with mental illness, and has openly admitted to self-harming in the past. In her memoir, she wrote about the first time she self-harmed, using a Swiss Army Knife to cut her wrists.
She has said on several occasions that the pressure of a professional cycling career was not suited to her, and ultimately led her to cut herself with blades to 'feel something else.'
Now retired, Pendleton has seen counselors, and has now moved on to other sports, making her amateur jockey debut earlier this year.
#4 Gary Speed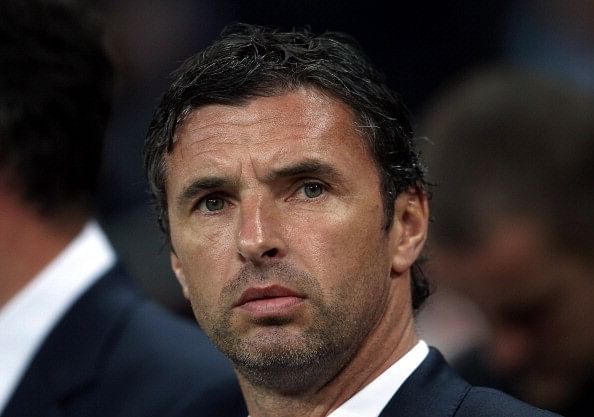 This one doesn't have a happy ending. Former Welsh footballer and manager Gary Speed first found significant success in his playing career, becoming Wales' most capped outfield player and their second most-capped player overall.
Speed played for Leeds United in the earlier part of his career, retiring as a sportsman in 2010 after a 22-year long career. He returned to the sport as a manager that year for Sheffield United, but was offered the role of manager of Wales' national team, taking that role on instead.
His illness and death only came to the fore suddenly and quite sadly with his passing. Speed's wife Louise found the former footballer hanged in the garage of their home on the 27th of November 2011, a day after Speed had watched his former club Newcastle play Manchester United.
Following his death, it was revealed that the 'pressures of management' had put a strain on his marriage, and his mother Carol later went on to imply that he had suffered from depression, describing her late son as a "glass half-empty" person.
Speed had allegedly texted his wife about considering suicide, but dismissed the idea soon after. Sadly, he would take his own life four days later, having never once even hinted at the possibility of depression.
#5 Mardy Fish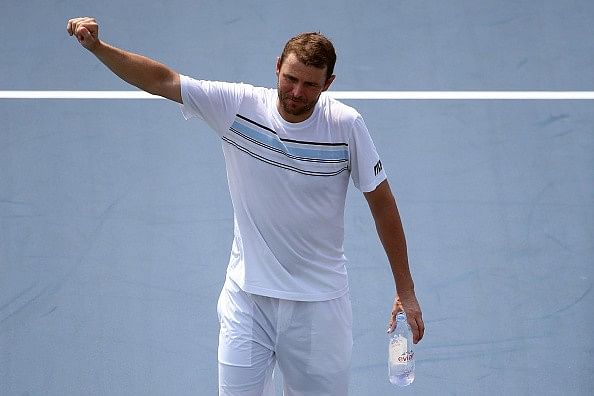 Tennis veteran Mardy Fish of the United States of America is one of the more open sportspeople with regard to his mental illness. With a career high ranking of World No. 7, Fish found immense success on court, having previously beaten the likes of former World No. 1 Rafael Nadal and breaking the top 10 in the ATP rankings.
Fish, however, has had serious issues with anxiety disorders since his youth. These came to a head, and to public knowledge in 2014 when Fish, due to play Swiss maestro Roger Federer at the U.S Open in 2012, had a massive anxiety attack in the locker room which crippled him, leaving him unable to function.
He has spoken at length about how the attacks left him unable to breathe, and came every half an hour. This made it impossible for Fish to travel, or even leave home, he says, for three months. "They would just never stop," he told USA Today.
Fish beat Italian competitor Marcho Cecchinato in their first-round match at the US Open this year, returning to the scene of his 2012 anxiety attack, but lost out to Spain's Feliciano Lopez yesterday to exit the tournament.
Prior to the Open, Fish had announced the US Open would be his last ever tournament.
Formerly using heart-rate monitors, Fish's condition is not as severe now, but he continues to be on medication for his anxiety and cardiac arrhythmia. He is also still in therapy for his condition, but it is likely that his open ability to talk about it will benefit other sufferers of the condition.
#6 Graeme Obree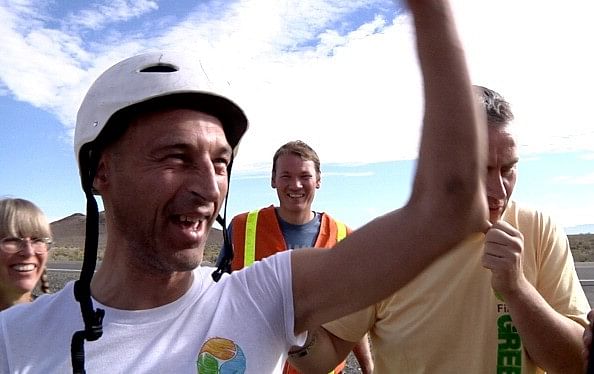 Known as the Flying Scotsman, Graeme Obree is one of cycling's record-breakers, and known for building his own bike from washing machine parts.
Obree did not have a very long career, but broke the world hour record twice – the first time in 1993, a record of 51.596 kilometres. He beat the record of cyclist Francesco Moser – 51.151 kilometres – by 445 metres.
Although he went on to lose the record a week later, he regained it a year later in 1994, this time riding 52.713km. His record was broken at the end of that year by the Spanish Tour de France winner Miguel Indurain.
Obree has attempted suicide several times, the first of which was in his teens. He was saved then by his father, who had returned home early from work. The second attempt came in 1994, when Obree's brother died in a car crash.
Though he has dealt with depression since his teens, the severity had intensified. Diagnosed with bipolar disorder two years prior, Obree was found unconscious on a farm in England some distance from his home by a farmhand, having tried to hang himself.
Now divorced from his wife, Obree came out as gay in 2011 and said that being in the closet and his inability to come to terms with his homosexuality had also been a contributor to his prior suicide attempts.
He continues to deal with his depression, and still cycles.
#7 Robert Enke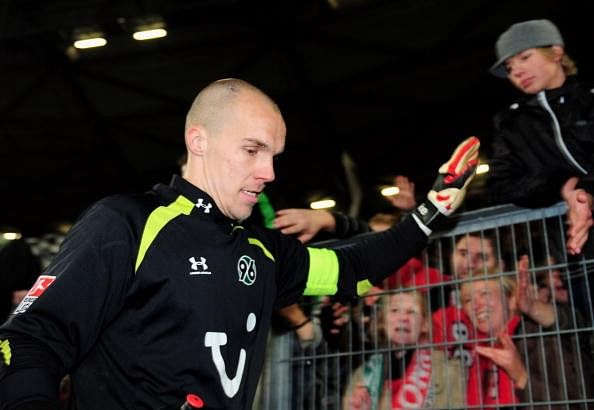 German footballer Robert Enke was capped a whopping eight times for the national side between 1999 and 2008. He was part of the side when they ended in 2nd at Euro 2008, and was widely tipped to take the keeping spot for the FIFA World Cup 2010, hosted by South Africa.
He played for several European clubs over the course of his career, most notably among them FC Barcelona, but most of his league appearances were as part of the Hannover 96 side in the Bundesliga.
Enke and his wife, pentathlete Teresa Reim, had a daughter named Lara who had a congenital heart defect in addition to suffering from deafness caused by her medication. She would pass away.
In 2009, Enke stood in front of a regional express train at a level crossing in Neustadt am Rübenberge, Germany, and killed himself. He had left a suicide note, the details of which were never publicised. His widow later revealed he had been fighting a 6-year battle with depression, for which he had been visiting a psychiatrist. His depression had intensified since the passing of his daughter.
He was buried next to her in Neustadt, Hannover.
#8 Chris Benoit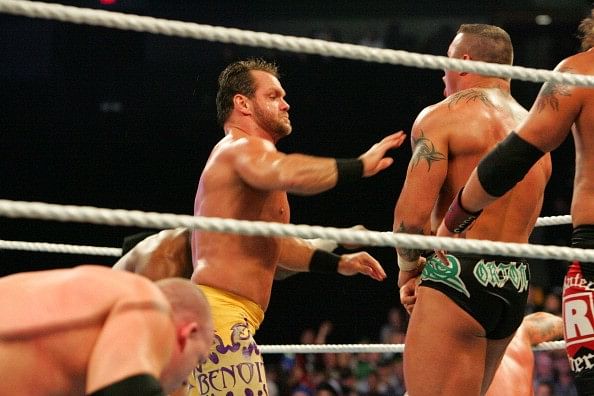 This story may perhaps be the saddest on this list because it led to the loss of multiple lives, including those of Benoit's wife and young son.
The Canadian wrestler was part of the WCW, WWE, Extreme Championship Wrestling, and had a 27-year-long career. A two-time professional wrestling champion, Benoit was only the second of five men in history to achieve both the WWE and WCW Triple Crown Championships.
On the 25th of June, 2007, over 3 horrific days, Benoit murdered his wife Nancy and son Daniel, and then went on to commit suicide by hanging. The incident shocked the WWE and is one of the most gruesome crimes in American sporting history.