Alex Ferguson: The last of his kind
Feature
25 Nov 2012, 14:25 IST
717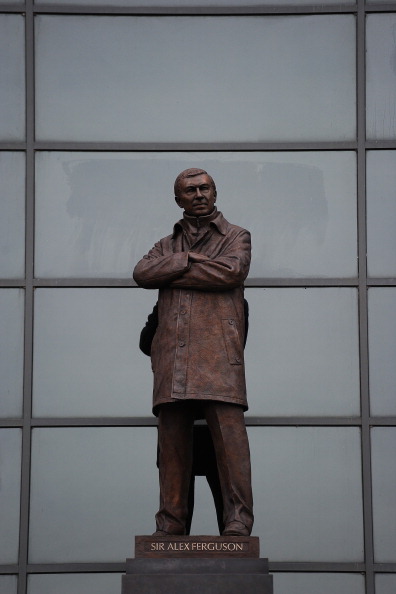 They say time changes everything and not many people can stand against this but one man who has truly defied this saying is indeed the current Manchester United manager Sir Alex Ferguson, who has been at the helm for 26 years now.
Achievements of a manager can never be determined only by the number of trophies he has won if that had been the criteria, Sir Alex would be way ahead of any one alive or dead,  here is the list of trophies he has won only at Manchester United .
12 Premier League titles
10 Charity Shields
5 FA Cups
4 League Cups
2 Champions Leagues
1 Cup Winners' Cup
1 Super Cup
1 Intercontinental Cup
1 World Club Cup
These are the rewards he has got for the years he has invested in this club but his greatest achievement has been that he has managed to be at the very top of his game and managed to keep himself hungry for more. Considering how fickle the game is becoming these days, where we see a manager getting tired of management just after 3-4 years in charge (Pep Guardiola) and we see a Cup Double winner getting a sack when his team is still in hunt for a Domestic title (RDM), this makes his feat even more incredible.
Just to show their tribute to this great man a statue was unveiled this past Friday outside the stand already named  after him "SIR ALEX FERGUSON STAND". These are just the bits and parts that we(fans) can see from outside, what he has done in his tenure is beyond imagination- building teams after teams, season after season and this is not the hardest part but to keep them fit and motivated for the number of years he has done  is unheard of .
Only great moments make great memories and during his reign there have been plenty, some say signing of  Eric "The King" Cantona  has been his greatest act of brilliance, some say winning the treble, and some actually not some many believe that knocking Liverpool off their perch  is the mother of all achievements made by Sir Alex but if anyone would ask me, I would say his focus on the youth academy and picking up players from there and making them established international players is and has always been his greatest achievement.
The list goes on and on with likes of the Neville brothers, Ryan Giggs, Paul Scholes, Nicky Butt and David Beckham- who we know as the "class of 92″ apart from them we have had likes of John O'Shea, Wes Brown, Darren Fletcher and when it looked like United have lost their touch of producing good home grown players all of a sudden in last 2-3 season we have seen the rise of  Federico Macheda, Ryan Tunnicliffe, the Keane brothers and biggest ones being Tom Cleverly and Danny Welbeck. This goes to show how dedicated Sir Alex has been towards his job.
Surely when you have spend 26 years at one place you will not have everything going your way and there have been times when the media and public have asked for his head as well. Earlier in his tenure, when he went 3-4 seasons without delivering much success it was thought to be game over for him but sometimes one result can change fortunes as it happened with Sir Alex. The FA cup win literally saved his job and cost many managers theirs because since then he has been ruthless as ever hungrier as ever and determined as ever.
What he has managed at Manchester United for me it will never be repeated by any manager in the modern game considering how fickle and unrealistic the game is becoming by every season that passes us by. For me, he is truly the last of his kind and no one will ever even come close to doing what Sir Alex has done.  Its only fitting for his statue to be placed at Old Trafford to symbolize his ever lasting presence at this club for generations to come he will surely be standing tall. Thank you boss for the memories you have give us to cherish.