Arsenal's new hope: Wojciech Szczesny
550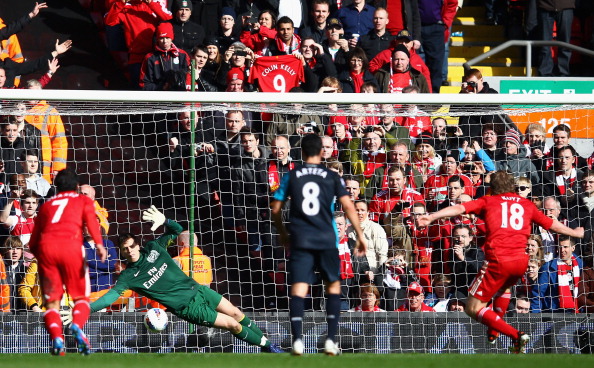 For six long years (maybe seven after this season), Arsenal have not won any silverware.  The fans blame Wenger for not leading the club past the finish line. He was also blamed for not signing any big players or fullbacks. But, the problem for Wenger was not fullbacks or any part of defence, as the likes of the experienced Sagna, or the starlets Santos, Gibbs or Jenkinson are most efficient when fit, the problem that haunted Arsenal all these years was only one position, the keeper of the gates (goalkeeper).
After the legendary Jens Lehmann left the club, the gunners were depleted in the goalkeeping resources and Wenger put faith in the old  guard like Manuel Almunia, who puts in two good shifts and then loses his consistency. As for the new guns, Wenger had Lukasz Fabianski, who is a goalscorer rather than a goalkeeper, except that he scores into his own net. And Vito Mannone (loaned to Hull City), wasn't very impressive between the the sticks as I have seen him play in league games two seasons ago.
Critics are wary of Szczesny,  but they should take his age into consideration as he is just 21 years old and that he has already played nine international matches for Poland. And he has also recieved praise from the legendary German goalkeeper Oliver Kahn. He may not keep many clean sheets, but the critics should give him a chance to prove himself. And for his part, he delivered in many important matches like Udinese in the champions league qualifying matches, against rivals Tottenham  Hotspurs, and most recently, the penalty and the subsequent rebound save off Dirk Kuyt.
He is showing his progress in every match that he has been playing in. And what I like most of him is his loyalty towards the club saying, "I want to deliver for arsenal till I retire!"
But, as he plays his natural game, he will develop his skills. He is a fast learner and the critics should not condemn him.
He is the man to guard the gunners gates and I know he is well deserved to be on the spot. And he may be the key to silverware maybe not this season but in the many seasons to come.  He is the first-choice goalkeeper for the first time in this season, so he will develop into a more mature keeper in the next few years.