Bayern Munich Transfer News: Breno To Return To Brazil?
546
That's what globoesporte reports. They say that both Internacional and Sao Paulo are very interested, the club from Porto Alegre allegedly is in talks with Bayern (Breno already said yes) while SPFC, his former club, (again allegedly) already submitted a €2m offer. In this case, Bayern would keep 50% of the rights and profit from eventual future deals involving the center back.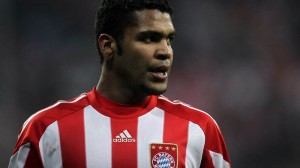 Whether any of this is true and what this would mean in regards to the center back situation in Munich can't be said yet. It might mean that the club knows that Arturo Vidal will be signed very soon and would rather use Luiz Gustavo as a center back than wasting his talents on the bench, it might mean that they still want to sign Alex but that's all speculation at this point.
You can find the articles here:
If you speak Portuguese and can add further information, please use the comments to let us know.