Bhanu Choudhrie appointed to Board of Commonwealth Games England
News
05 Dec 2012, 15:15 IST
1.19K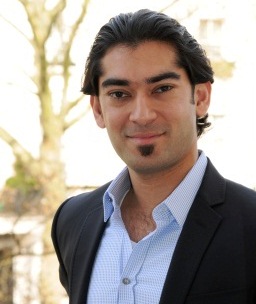 London/Mumbai,December 5th 2012: Indian-born entrepreneur Bhanu Choudhrie has been appointed to the Board of Commonwealth Games England. Bhanu will spearhead the fund-raising campaign of the Glasgow 2014 Commonwealth Games to be held in Scotland.
Athletes from 71 countries are expected to vie for honors in 17 disciplines at the Games from July 23 to August 3, 2014.
The Games call for a huge task-force to ensure that it is a glittering success. Bhanu Choudhrie is Executive Director of C&C Alpha Group, a UK-based holding company with interests in healthcare, aviation, real estate, hospitality and utilities. Bhanu's strong business pedigree and knowledge are sure to go a long way in helping the team achieve their objectives.
A former student of Boston University, he studied international business and marketing. Delhi- born Bhanu moved to London in 2001 and gradually stamped his mark, before becoming Asian Entrepreneur of the Year in 2008 at the Asian Voice Political and Public Life Awards.
Thrilled at being appointed as a non-executive director of the Board of Commonwealth Games England, Bhanu said: "I feel honored and excited to be a part of the Commonwealth Games England board. Having been a keen sportsman in my youth, sport has always been close to my heart." He further added: "In 2010 I chaired the business advisory board for the [Commonwealth] Games in India, and I feel confident that my experience will contribute to the future working of the board."
Commonwealth Games England Chairman Sir Andrew Foster welcomed Bhanu's appointment saying: "I am delighted to welcome Bhanu to the Board of Commonwealth Games England, and look forward to working with him on our plans for Glasgow 2014. It is always good to renew the Board and bring in new faces with fresh ideas, and Bhanu's background means he is ideally suited to the task at hand. I am certain that we will all benefit from Bhanu's knowledge and experience."