BPL Transfers: Top 5 Signings Thus Far
The transfer window has really been an eventful one, and here's my take on what are the top five transfer signings in the transfer window so far. 5. Stewart Downing (20 million pounds) Besides the massive transfer fee, Downing is actually a class player. And more importantly, he fills the spot where Liverpool have needed [...]
552
The summer transfer window has really been an eventful one, and here's my take on what are the top five BPL signings in the transfer window so far.
5. Stewart Downing (20 million pounds)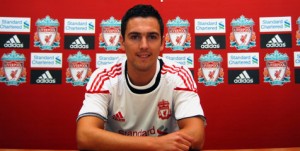 Besides the massive transfer fee, Downing is actually a classy player. And more importantly, he fills the spot which Liverpool have needed to fix the most, left-wing. The stats don't lie, he has the best crossing stats in the Premier League, with the exception of Everton full back Phil Jagielka. Bank on him providing loads of crosses for Carroll to get on to this coming season.
He's the next…. Steve Mcmanaman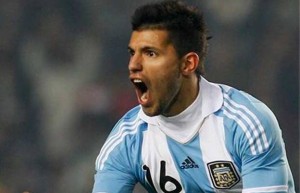 4. Sergio Aguero (Assuming it happens)
Carlos Tevez is going, and Aguero is coming in. I'm backing the Argentine to succeed at Eastlands, especially considering that he's going to be relied on, with Dzeko the only striker that is really playing properly (Balotelli's antics in USA, Tevez leaving soon, Adebayor doing what he does best: taking in money). He's young, he's talented, and I think he will be awesome in the BPL.
He's the next…… Carlos Tevez

3. David De Gea (18.3 million pounds)
He's 20 years old, he's got lots of time to prove himself at Old Trafford. He's got fine reflexes, and at such a young age, he can really do no wrong. Already touted to replace Casillas as Spain's number 1 goalkeeper in a few years time, the boy's got lots of talent and I am backing him to be a huge success with the Red Devils.
He's the next…. Van Der Sar
2. Ashley Young (16 million pounds)
Yes, I'm putting to Manchester United signings on the list although I'm a Liverpool fan, simply because it's a good deal for a British player in this inflated transfer market. Ashley Young has been consistently the best performer at his team for the past few years (including impressing with Watford and playing for Aston Villa). It's a good deal.
He's the next…. Ryan Giggs
1. Gervinho
Arsene Wenger has done it again, and after seeing him in action against FC Koln, I am well impressed. Already off the mark for the Gunners and it seems like AW has found another diamond in the rough. Next task for him though, to try and keep/sell Fabregas and Nasri really quickly.
He's the next… (old) Adebayor