Chakravyuh '15 kicks off at IMT Ghaziabad
Delhi Dynamos presents Chakravyuh'15 will see 24 contingents from the top B-schools across India fighting the battle to lift the coveted trophy
News
12 Feb 2015, 14:26 IST
1.47K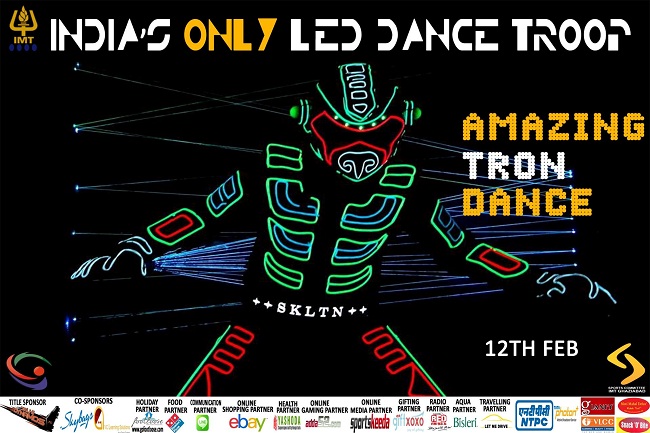 'Chakravyuh' – the word itself brings forth the reminiscence of the antiquated war zone situation of Indian history. This term evokes the sense of wild rivalry, boldness and grandeur. At IMT Ghaziabad, Chakravyuh, the annual sports festival is no less than the war zone it symbolizes and has rightly built its reputation as the Olympics of B-schools in India.
This event is being held as a custom since 1993 as a part of the 22-year old legacy of IMT to keep the sporting spirit alive. It has never failed to amaze the participants with its inexplicable splendour every year. The 23rd edition of this 72 hour non-stop sporting extravaganza is scheduled to be held from February 12, 2015 to February 15, 2015.
The theme for this edition of Chakravyuh is "Legends". Legends were never conceived, they were fashioned with practice, vigour and determination. Each and every sport has a legend who is remembered for his talent and undying spirit of sportsmanship. IMT this year pays tribute to these legends by naming the fields and courts after them which would serve as the venue for the sports battles of Chakravyuh.
The announcements of venues for the matches would inspire the players to play to the best of their abilities and instil in them the spirit of sportsmanship. It takes more than just skills to become a legend, and the one who can hold on to his/her nerves and perform to the best of his/her abilities to live through the treachery, rises as the "Abhimanyu".
Chief Guest of the Opening Ceremony, Sh. Sunil Dev, Honourable Sports Secretary Delhi & District Cricket Association, will be declaring the event open after flag march and oath taking ceremony of the 24 contingents. Apart from this, the Skeleton Dance Crew will be on campus to showcase their 'Tron LED Dance Act'. This will be followed by "Bhasad", where all the teams assemble at the amphitheatre and roast the players of other teams.
Chakravyuh witnesses participation from the best B-schools across India, including the likes of IIMs, FMS, MDI, IIFT, IIT Delhi, IIT Roorkee, SP Jain, NMIMS and others. There would be teams including the alumni of IMT Ghaziabad who are enthused about demonstrating their sheer strength in the sports events.
They are the all-time shining stars of IMT, known as the Legends, as they are one of the most respected and formidable contingents possessing some best of abilities in distinctive games and henceforth demonstrating extreme rivalry to different teams participating in Chakravyuh.
For more information visit the official page: Chakravyuh '15
Facebook page: Chakravyuh '15 - IMT Ghaziabad