Common CWG Volunteers
707
Just over a month is left for the Common Wealth Games and Delhi still seems to be reeling under pressure from various angles. With most of the stadiums not being completed and those completed having slipup; I now began to wonder whether it is really a disaster waiting to happen. Areas outside the stadiums still lie in pathetic condition. Debris is still pile up just outside the venues which gives one an unpleasant feeling. Adding to that the beautification drive of the city is just going the opposite way making the city look uglier and uglier.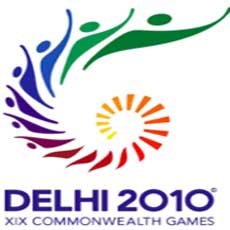 On the other hand, the controversies surrounding the financial aspects have once again made the common people lost faith in the leaders. Kalmadi and his aides are the eye of a storm because of the allegations of corruption in grant of tenders and procurement of equipment for the games. It is an unrevealed fact that all the higher authorities involved in the built-up for the game has stashed away huge amount of public money for themselves.
However in spite of all this controversies, I still believe that India will still manage to host the event successfully, thought might not be the best. Our so called leaders have done their best of the worst in stopping us from hosting the best ever Common Wealth Games. In fact had the Media not intervened in time, they would have stopped us from hosting the event at all. However the Media too is not doing a great job. There are some information's which is better if not leaked out in the larger interest of the nation.
So once the venues are ready and the games begin it's our – "The Volunteers" duty to take the event forward. Being a CWG Volunteer myself, I feel dishearten to see my friends opting out of CWG Volunteer ship citing the publicized negativity. I therefore urge all the Volunteer and everyone involved with the even not to get dishearten by the publicized negativity. Rather let's all come forward with enthusiasm and do these little bit to make the event a grand success.
Guys, India needs you now. It's payback time to your country.  We are the fortunate bunch having got an opportunity to pay back to our country. Let's not ditch our country at this point of time. If we do so then we are just like our so called politicians and leaders who betrayed the country for their own interest.
COMMON GUYS!!! INDIA NEEDS YOU