Defeat and the way to cope with it
Feature
08 Nov 2012, 11:34 IST
1.11K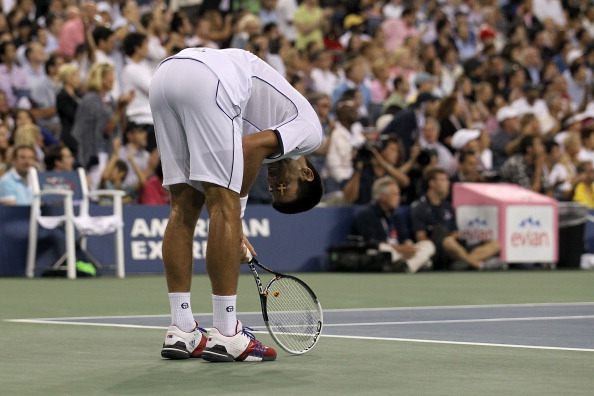 I never thought of losing, but now that it' s happened, the only thing is to do it right. That's my obligation to all the people who believe in me. We all have to take defeats in life – Muhammad Ali
Victory is always sweet or I must say that it is sweeter than defeat no matter what. Movies tend to instill a wrong notion among the people that 'everything just falls into place for a happy ending'. Now that's the difference between reel and real life. Not every person/team can have a fairy-tale ending, there are people who despite having put all the hard work in training face the agony of defeat. This is when a player's true character is tested. The fear of losing sometimes outweighs the joy of winning because a loss is like a hit in the face that sometimes takes a lot of time to heal.
Defeat crushes you (at least on the inside). It forces you to question your own ability. Man with his sound mind and 'greater' thinking ability often over-analyzes his mistakes and changes too much in order to right his wrongs. There are things in life that leave a person vulnerable and helpless, coping with defeat usually finds a top place in that list.
Bouncing back after all the odds are stacked against you is indeed heroic but the amount of hours that go into getting your head straight after a huge loss is something that is always overlooked by the onlookers. A sense of insecurity looms large after you have been battered by the opponent and getting the fizzed out confidence back is the prime motive for any player at that stage. Although it is often seen that close losses leave a deeper mental scar than an out and out battering. All the hard work  during the game goes down the drain and you have to lay the drawing board all over again.
When you have the opponent by the scruff of his neck and then a minor slip up gifts him the match you are sure to be livid with yourself. Rewinding the match in your head gives you that suicidal feeling. But the loss needs to be forgotten and should be remembered only when a spark of motivation is required.
MOVE ON. That is the best thing you can do after a heart crushing defeat. Thinking too much about it could hamper your confidence and would ultimately lead to a dip in your game. You need to be mentally strong in order to take the loss as a minor blip and trust your abilities to succeed in the future. Preposterous words may fly out in the air about you not being at your best, flush them out of your window and give the haters a reason to hate you even more.
The demons are all in your mind, you need to conquer them and think clearly. Stop thinking about the lost match, it is a thing of the past, you sure need to learn from the mistakes you committed but to think about it all the time would just make you all the more miserable. Take a break for a while, get some time off, brush off the memory of the loss and start afresh. A player is often left all alone after a defeat, the crowd feels sorry for him for a while but later start rejoicing in victor's glory. This is the time when the coach and the support staff of the player should console him, congratulate him on the way he fought till the end and convince him that it is not the end of the world, the road is a long one from here.
At the end of a nail biting game there ought to be a loser, it sure is tough to take that defeat but those who cope fast with it and mend their ways ultimately get to taste victory. Greats like Federer, Nadal, Murray all have had to suffer crushing defeats in their career but the important thing is to know how to bounce back from a tough match and give the opponent a run for his money the next time.
"Victory does not feel so good as losing feels bad. When you have a son, you are happy. But it's no comparison to the sadness you feel losing a son."- Toni Nadal after the Wimbledon epic of 2008.
Defeat causes pain and the only way to work your way out of that pain is to focus on what lies ahead, learn from your mistakes and come out mentally stronger.